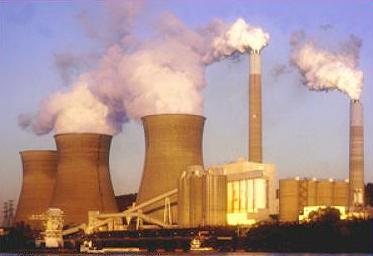 WASHINGTON, DC, April 29, 2014 (ENS) – The U.S. Supreme Court today upheld the U.S. EPA's Cross-State Air Pollution Rule, a clean air standard that requires 28 states in the East, Midwest, and South to cut emissions of pollutants from coal-fired power plants that cross state lines and degrade air quality in downwind states.
The High Court ruled six to two to reverse a negative decision by the U.S. Court of Appeals for the D.C. Circuit. The EPA can now put the Cross-State Air Pollution Rule into effect.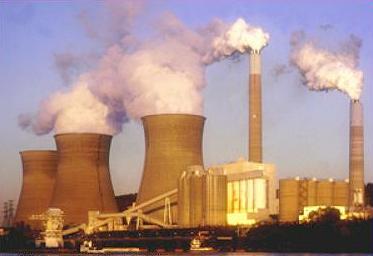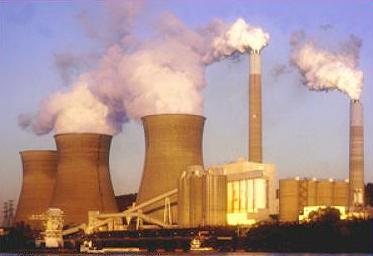 The American Lung Association, an intervener in the case, said in a statement, "Millions of Americans will breathe easier, thanks to the decision today by the U.S. Supreme Court that will finally curtail second-hand smog – ozone smog and particle pollution blown across state borders far from their sources, threatening lives and health.
The decision in EME Homer City Generation v. EPA, written by Justice Ruth Bader Ginsburg, says, "EPA's cost-effective allocation of emission reductions among upwind States, we hold, is a permissible, workable, and equitable interpretation of the Good Neighbor Provision."
The good neighbor provision of the Clean Air Act is intended to ensure that the emissions from one state's power plants do not cause harmful pollution levels in neighboring states.
Justices Antonin Scalia and Clarence Thomas dissented; Justice Samuel Alito recused himself from the case.
"Today's Supreme Court decision means that millions of Americans can breathe easier" said Fred Krupp, president for Environmental Defense Fund, which was a party to the case.
"Power plant pollution creates serious health risks for millions of Americans, especially children and the elderly," said Krupp. "The Supreme Court's decision means that our nation can take the necessary steps to ensure healthier and longer lives for the 240 million Americans at risk from power plant smokestack pollution near and far."
EPA finalized the Cross-State Air Pollution Rule in July 2011.
In August, 2012, the U.S. Court of Appeals panel voted 2-1 to reject the rule, but in a fiery 44-page dissent, Judge Judith Rogers said the two-judge majority ignored the law and court precedent and instead applied their "own notions of absurdity and logic that are unsupported by a factual record."
Today's Supreme Court decision sides with Rogers' dissent and reinstates the rule.
The Cross-State Air Pollution Rule would reduce emissions of sulfur dioxide and oxides of nitrogen from coal-fired power plants across 28 specified states. Those emissions, and the resulting particulate pollution, or soot, and ozone, or smog, drift across the borders of those states and contribute to levels of pollution in downwind states that can be lethal.
"People who live downwind of these major polluters need this decision, because the ozone and particle pollution in their communities threatens their lives," said the American Lung Association today.
When this rule was adopted in 2011, the Environmental Protection Agency estimated that the pollution from these power plants caused 34,000 premature deaths each year and triggered more than 400,000 asthma attacks, as well as sent 19,000 people to the hospital or emergency department and caused 15,000 nonfatal heart attacks. The people in these 28 states needed the EPA to enforce the law and protect them from pollution.
"The American Lung Association urges power companies to move forward with implementing this life-saving standard and begin to clean up their emissions immediately."
John Walke, director of the Clean Air Program at the Natural Resources Defense Council, said, "This is great news for millions of people who suffer from serious health problems caused by the soot and smog-causing pollution from power plants in other states. Implementation of these long overdue protections will prevent thousands of premature deaths and save tens of billions of dollars a year in health costs."
Copyright Environment News Service (ENS) 2014. All rights reserved.