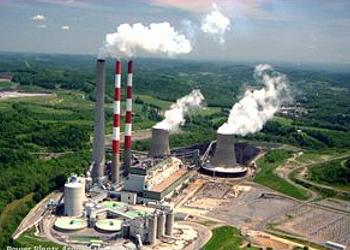 WASHINGTON, DC, February 9, 2016 (ENS) – The Supreme Court today stayed the implementation of President Barack Obama's Clean Power Plan, which sets the first national carbon emission limits for U.S. electric power plants.
Coal is America's most abundant fuel resource, providing about half of the electricity generated in the United States, but it is also the most carbon intensive fuel. Roughly 85 percent of U.S. electric sector emissions and 40 percent of total U.S. energy-related carbon dioxide (CO2) emissions come from coal-fired plants.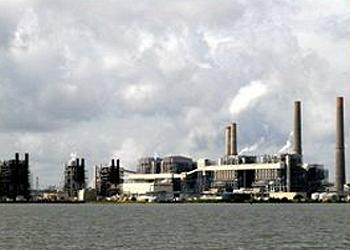 Dividing 5-4, the justices granted requests by the fossil-fuel industry and allied states to temporarily stay the U.S. Environmental Protection Agency's Clean Power Plan.
West Virginia and Texas led a bipartisan coalition of 29 states and state agencies in requesting the stay. The states argue that the EPA's rule fundamentally changes the nation's energy policy in violation of federal law.
The Supreme Court overruled a unanimous panel of the U.S. Court of Appeals for the D.C. Circuit, which denied motions to stay the Clean Power Plan on January 21 following two months of briefing and weeks of review.
The Supreme Court's decision means the plan will be "paused" while the D.C Circuit court reviews the merits of lawsuits challenging it. Oral arguments will be held before the D.C. Circuit on June 2.
The Clean Power Plan is part of the Obama Administration's policy of reducing emissions of carbon dioxide (CO2) that contribute to climate change.
The stay had the approval of Chief Justice John Roberts and Justices Samuel Alito, Anthony Kennedy, Antonin Scalia and Clarence Thomas.
The four dissenting Justices are Stephen Breyer, Ruth Bader Ginsburg, Elena Kagan and Sonia Sotomayor.
Writing on SCOTUSblog, Lyle Denniston states, "The new orders will delay all parts of the plan, including all deadlines that would stretch on into 2030, until after the D.C. Circuit completes its review and the Supreme Court has finished, if the case does wind up there. There appears to be little chance for those two stages of review to be over by the time President Obama's term ends next January 20."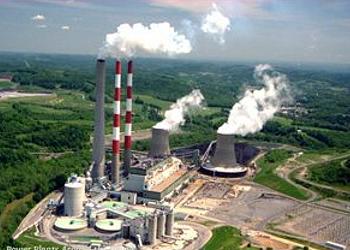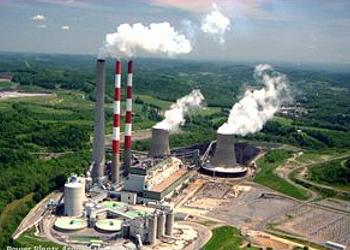 Attorney General Patrick Morrisey of the coal-producing state of West Virginia hailed today's decision as "a monumental victory."
"Make no mistake, this is a great victory for West Virginia," said Morrisey. "We are thrilled that the Supreme Court realized the rule's immediate impact and froze its implementation, protecting workers and saving countless dollars as our fight against its legality continues."
Texas Attorney General Ken Paxton said, "This is a major victory for Americans who feared the loss of their jobs, not to mention anyone concerned over the potential of skyrocketing electric bills and the overall quality of our electric grid. The Obama Administration clearly exceeded its authority in imposing this plan, which would cost taxpayers and consumers alike hard-earned money in exchange for less-reliable service."
States seeking the stay are: Alabama, Arizona, Arkansas, Colorado, Florida, Georgia, Indiana, Kansas, Kentucky, Louisiana, Michigan, Mississippi, Missouri, Montana, Nebraska, New Jersey, Ohio, Oklahoma, South Carolina, South Dakota, Utah, Wisconsin and Wyoming, along with the Mississippi Department of Environmental Quality, Mississippi Public Service Commission, North Carolina Department of Environmental Quality and Oklahoma Department of Environmental Quality.
On the other side, 17 states, the District of Columbia, and several major cities have joined in a coalition to defend the Clean Power Plan.
As part of the defending coalition, California Governor Jerry Brown today responded to the Supreme Court's order, saying, "As the world gets hotter and closer to irreversible climate change, these justices appear tone-deaf as they fiddle with procedural niceties."
"This arbitrary roadblock does incalculable damage and undermines America's climate leadership," warned Governor Brown. "But make no mistake, this won't stop California from continuing to do its part under the Clean Power Plan."
National Association of Clean Air Agencies Executive Director Bill Becker said many states will continue to limit their carbon emissions under their own laws.
"Almost every state in the country has been working tirelessly over the past two years in preparing Clean Power Plan strategies," said Becker. "We fully expect that many of these states will continue their efforts to reduce greenhouse gas emissions under their own legal authorities."
"While the Supreme Court has temporarily stayed the implementation of the Clean Power Plan, the health and welfare problems associated with greenhouse gas emissions cannot be stayed," Becker declared.
Bob Perciasepe, a former EPA official who now serves as president of the nonprofit Center for Climate and Energy Solutions, said today, "The Supreme Court has made clear in previous ruling that EPA has the authority to regulate greenhouse gases."
"Whether or not the Court ultimately upholds this particular rule, the need to cut carbon emissions will remain, and states need to figure out the most cost-effective ways to do that," said Perciasepe, whose organization works with businesses, states and cities on market-based approaches to curbing emissions while keeping power supplies reliable and affordable.
"The country has made substantial progress reducing emissions and ramping up clean energy technologies. Much of that progress has come from business, state and city leadership and initiative," Perciasepe said. "There's no reason to halt progress and innovation as we wait for these legal challenges to work through the courts."
Howard Fox of the public interest environmental law firm Earthjustice is co-counsel for Sierra Club, which has intervened in support of the Clean Power Plan.
"We opposed this stay because we know the severe consequences that climate-changing carbon pollution has on the health of our planet, our communities and our families. The Clean Power Plan is a vital, common-sense safeguard that will drastically reduce the U.S.'s largest source of carbon emissions," said Fox.
"The battle to defend the Clean Power Plan is far from over," said Fox. "Today's Supreme Court ruling did not rule on the validity of the Plan, but instead left that for the U.S. Court of Appeals for the D.C. Circuit to decide. We are confident that the D.C. Circuit will uphold the Plan, which rests on a solid legal and factual foundation."
Copyright Environment News Service (ENS) 2016. All rights reserved.
© 2016, News Editor. All rights reserved.