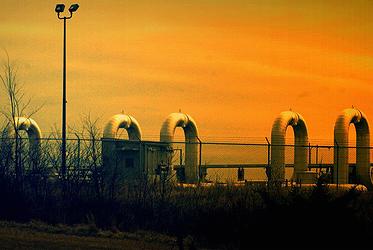 WASHINGTON, DC, January 29, 2015 (ENS) – The new Republican-controlled Senate today voted for the first time to force U.S. approval of the controversial Keystone XL tar sands pipeline. Proposed by TransCanada, the pipeline would carry diluted bitumen from the Alberta tar sands to TransCanada's existing pipeline in Nebraska for transfer to refineries on the Gulf Coast.
The Republican-controlled House has already passed a similar bill in this new session of Congress and passed dozens of versions of the measure in the previous session.
President Barack Obama has said he will veto the legislation when it reaches his desk. The measure passed 62 to 36, which means there are not enough votes in the Senate to override his veto.
The issue turns on the matter of the Presidential Permit that is currently required to approve the pipeline because it would cross an international border.
The bill authored by U.S. Senator John Hoeven of North Dakota, a Republican, would force approval of the Keystone XL pipeline based on Congress's authority under the Commerce Clause of the U.S. Constitution, side-stepping the need for a Presidential Permit.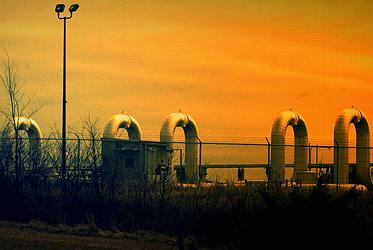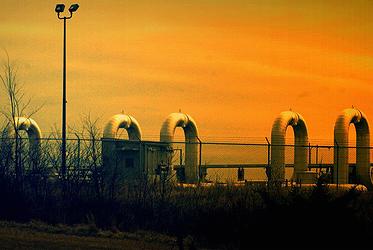 Keystone XL is a proposed US$7 billion, 1,179-mile (1,897 km), 36-inch-diameter crude oil pipeline beginning in Hardisty, Alberta, and extending south to Steele City, Nebraska.
It would run through Baker, Montana, where American-produced light crude oil from Montana and North Dakota would be added to the Keystone's current throughput of synthetic crude oil and diluted bitumen from the oil sands of Canada.
Senator Hoeven said today, "The administration has delayed this important infrastructure project for more than six years. Despite a series of environmental reviews, all of which conclude that the project will have no significant environmental impact, President Obama has repeatedly postponed a decision."
Citing public opinion polls showing a majority of respondents support the pipeline, Hoeven said, "…public support for the Keystone XL pipeline has been consistently strong for years. At the end of last year, 68 percent expressed support for the project; in 2013, 70 percent expressed support for it; and in 2012, 67 percent said the project should be built."
"This is about energy, jobs, economic activity, national security, and building the right kind of infrastructure we need to achieve all of these things," Hoeven said.
Senator Barbara Boxer, a California Democrat who is Ranking Member of the Environment and Public Works Committee, said, "The Republican leadership demonstrated again today that helping special interests and foreign corporations is their first priority in the new Congress. The Keystone tar sands pipeline will harm the health of families and children, and it will worsen the impacts of dangerous climate change."
"Instead of building this pipeline, which will only create 35 permanent jobs, we should pass a long-term transportation bill that will support millions of jobs," said Boxer. "I urge the President to veto this bill, because the Keystone tar sands pipeline does nothing for our country and everything for Canadian special interests."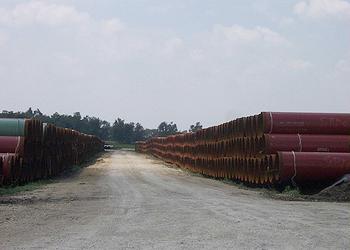 A host of environmental groups once again raised their voices against the pipeline, reiterating objections they have made in hundreds of demonstrations, rallies and petitions for years – that the pipeline would force American landowners to give up land on the pipeline route for the benefit of a foreign corporation, TransCanada, based in Calgary, Alberta.
They added another objection today – that the pipeline would directly benefit the Koch brothers, Charles and David Koch, climate change deniers and big money donors to Republican candidates.
Elijah Zarlin, senior campaign manager at CREDO, said, "The Republican's Keystone XL obsession is about one thing and one thing only – a direct payback to Big Oil, specifically to the Koch brothers who likely spent more than anyone else to elect the Republican Senate, and also happen to be the largest non-Canadian leaseholder in the Alberta tar sands."
"The American people oppose Congress forcing a decision on Keystone XL, and given the actual problems we are facing, the notion that Keystone XL should be the first or highest priority of Congress is literally insulting," said Zarlin.
Victor Menotti, executive director of the San Francisco-based International Forum on Globalization, said, "The Senate's passage of a bill to force approval of the Keystone pipeline shows that Republicans have prioritized the financial interests of their top donors, particularly Charles and David Koch, who have more acreage in Alberta than Exxon, Chevron, and Conoco combined. Call it the 'plutocrats pay-off,' he said, "since Koch outspent all other oil companies and individuals to deliver a dozen new Senators from 2014 elections."
Menotti called on President Obama "to not just veto but also reject the pipeline since it clearly is not in our national interest, whereas Keystone XL's biggest beneficiaries could be the two billionaire brothers who are a danger to democracy and lead the opposition to climate action."
Pipeline fighters from across the United States have already sent over 1,100 veto and reject pens to President Obama, with more on the way.
Jane Kleeb, director of Bold Nebraska, said, "Senators who love Keystone just voted to approve eminent domain for private gain and to risk our water, all for one foreign corporation. The good news for landowners in the Heartland is President Obama cares about our land and water and will veto this reckless bill. Farmers and ranchers need stability in their government so they can plan crops and development of their land. A full rejection of Keystone cannot come soon enough for landowners."
Michael Brune, executive director of the Sierra Club, said, "Ultimately, the Republican Senate's tar sands tactics are going to amount to nothing. President Obama has made it clear he will reject these attacks on his authority and repeatedly stated that he will reject the tar sands pipeline if it contributes to the climate crisis. The President has all the evidence he needs to reject Keystone XL now, and we are confident that he will."
Danielle Droitsch, director of NRDC's Canada project, said, "The new, Republican-controlled Congress just delivered a New Year's present to big polluters, with the Senate passage of a bill that would force approval of the Keystone XL tar sands pipeline. The vote follows a similar measure approved by the House on Jan. 9. President Obama should swiftly veto this legislation – and then reject the proposed pipeline once and for all. The project would transport Canadian tar sands oil – the dirtiest fuel on the planet – through America's heartland, only to be refined and then shipped abroad. It would threaten our waters, our lands and worsen carbon pollution. It's absolutely not in our national interest.''
Tiernan Sittenfeld, League of Conservation Voters senior vice president of government affairs, said, "This dirty and dangerous bill is soon to meet its well-deserved fate – a presidential veto. We remain confident that President Obama will continue to build on his incredible climate leadership by rejecting the Keystone XL pipeline once and for all. It's no surprise that Majority Leader McConnell's first order of business was standing with polluters, but the debate over the last several weeks provided ample opportunity for senators to show whose side they're on."
350.org Executive Director May Boeve said, "Given the fossil fuel industry's stranglehold on our political system, it's no longer even surprising that this Congress has made it their number one priority to try and force approval of an oil pipeline, instead of addressing the wide range of real issues confronting American families. But thankfully, this vote is a farce—because Keystone XL is a decision for President Obama, not the Climate Denial Congress.
"As the President himself has pointed out, Keystone would worsen climate change, threaten the livelihood of tribes and landowners along the route, and create essentially no long-term jobs," said Boeve, "all so a Canadian company gets to ship dirty oil to the rest of the world."
Bill Snape, senior counsel with the Center for Biological Diversity, said, "The new congressional majority simply doesn't get that climate change is happening now, that handing our lands over to foreign corporations is wrong, and that clean water and healthy wildlife are more important than a pipeline full of super dirty oil that we don't even need. President Obama needs to veto this sham immediately."
Stephen Kretzmann, executive director of Oil Change International, said, "The Senate has voted to approve Keystone XL, and has chosen to once again side with Big Oil's money over our climate and our future. In other news, the sun will set in the west this evening."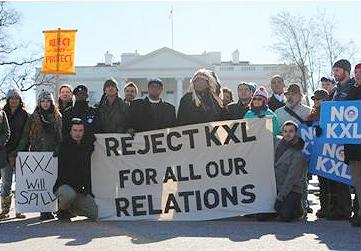 Elizabeth Thompson, president of the Environmental Defense Action Fund, said, "Today, the Senate headed down the wrong path with its Keystone vote. Americans need their Congressional leaders to enact a forward-looking climate and energy plan that accelerates America's transition to clean energy. This vote takes us in the wrong direction."
The Senate vote comes one day after Chief Arvol Looking Horse, spiritual leader for the Lakota people, joined Reverend Lennox Yearwood of the Hip-Hop Caucus and other religious leaders for an interfaith service in front of the White House to protest the Keystone XL pipeline.
Citing concern over its impact on the climate and our natural environment, the leaders urged President Obama to veto the legislation forcing approval of the pipeline, and then issue a rejection immediately.
Keeper of the White Buffalo Calf Pipe, Arvol Looking Horse, said, "We come from ceremonial places and sacred sites to Washington DC sending a message that we are supposed to be the voices for those that cannot speak, the land and animals, our future generations. We need prayer and energy as we continue to stand up for Mother Earth and reject this Keystone XL tar sands pipeline."
"The wisdom of spiritual leaders from all faith backgrounds who are calling for the rejection of the KXL tar sands pipeline should bring the gears of
the pro-KXL pipeline lobby in Washington DC to a halt," said Yearwood, president and CEO of the Hip-Hop Caucus. "I trust that President Obama will not
ignore the moral authority of our most hallowed religious leaders when it comes to his decision to reject this odious pipeline."
Copyright Environment News Service (ENS) 2015. All rights reserved.