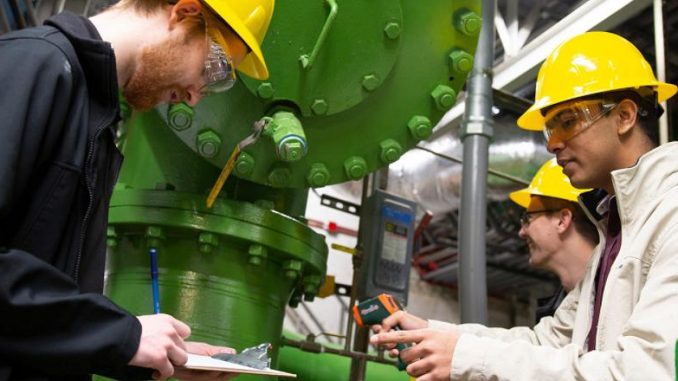 WASHINGTON, DC, July 26, 2021 (ENS) – A total of $60 million will be going to 32 institutions of higher education located in 28 states to set up and operate regional Industrial Assessment Centers, the federal government's Office of Energy Efficiency and Renewable Energy announced today.
The centers will offer training for undergraduate and graduate engineering students in manufacturing processes, energy assessment procedures, and energy management systems.
Small manufacturers can get site-specific recommendations on improving productivity, securing information, reducing waste and saving energy.
"America's best and brightest university students are successfully helping local manufacturers reduce pollution, save energy, and cut their electricity bills," said Secretary of Energy Jennifer Granholm.
"DOE's university-based Industrial Assessment Centers are assisting small- and medium-sized businesses – particularly those in disadvantaged and underrepresented communities – in the transition to a clean energy economy, building the next-generation energy workforce, and propelling America toward a carbon-free future by 2050," Granholm said.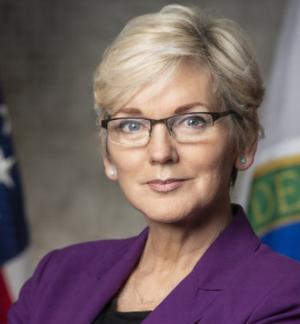 Industrial Assessment Centers, or IACs, train the next generation of energy-savvy engineers, and the Department of Energy says that more than 60 percent of the 500 engineering students that graduate their IAC programs each year pursue energy-related careers upon graduation.
One of the longest-running programs offered by the Department of Energy, the IAC program has been doing assessments since 1976, and close to 20,000 assessments have been conducted.
This year's assessments and training will focus on improving productivity, enhancing cybersecurity, promoting resiliency planning, and providing trainings to entities located in disadvantaged communities.
A new pilot project to expand to the commercial building market will partner selected IACs with community colleges and technical programs to train students and professionals in energy-efficiency assessments of small to medium-sized buildings, some located in disadvantaged communities.
West Virginia University is one of the 32 universities selected to conduct industrial assessments. U.S. Senator Joe Manchin, a West Virginia Democrat who chairs the Senate Energy and Natural Resources Committee, said, "The groundbreaking investment will help remove barriers to decarbonization across the manufacturing sector and support the transition to a cleaner energy future."
The funding will help small and medium-sized manufacturers across America to "lower their energy costs and reduce greenhouse gas emissions while remaining globally competitive," Manchin said.
Free Assessments Available to Those Who Qualify
The U.S. Dept. of Energy, DOE, which includes the Office of Energy Efficiency and Renewable Energy, EERE, says that small- and medium-sized manufacturers may be eligible to receive a no-cost assessment from a DOE Industrial Assessment Center.
IACs typically identify more than $130,000 in potential annual savings opportunities for every manufacturer assessed, nearly $50,000 of which is implemented during the first year following the assessment, according to the DOE.
Manufacturers can contact the closest IAC location https://www.energy.gov/eere/amo/locations-industrial-assessment-centers about receiving an IAC assessment without charge if they are small or medium-sized and in need of practical help. They must meet a few criteria to receive a free assessment.
First, they must operate a business that is within Standard Industrial Codes (SIC) 20-39. The manufacturing division of these codes includes establishments engaged in the mechanical or chemical transformation of materials or substances into new products. These are plants, factories, or mills that characteristically use power-driven machines and materials-handling equipment.
The materials processed at establishments within these SIC codes include products of agriculture, forestry, fishing, mining, and quarrying. Also included is the blending of materials, such as lubricating oils, plastics resins, or liquors.
To qualify for a free assessment the business must be located less than 150 miles from a participating university.
The gross annual sales must be below $100 million, and there must be fewer than 500 employees at the plant site. In addition, there can be no professional in-house staff available to perform the assessment.
The business' annual energy bills must be more than $100,000 but less than $3.5 million.
IAC assessments are in-depth evaluations of a facility conducted by engineering faculty with upper class and graduate students from a participating university.
After a remote survey of the plant, the team conducts a one or two-day site visit to take engineering measurements. The team performs a detailed process analysis to generate specific recommendations with estimates of costs, performance, and payback times.
Within 60 days, the plant receives a confidential report detailing the analysis, findings, and recommendations. In six to nine months, the IAC team calls the plant manager to verify what recommendations have been implemented.
Universities periodically apply to host an IAC and receive DOE funding to provide assessments.
The Colorado School of Mines is another of the 32 institutions receiving IAC funding this year.
U.S. Representative Ed Perlmutter, a Colorado Democrat, said, "The Colorado School of Mines is a leader here in Colorado and across the country and the world for their research and work to advance knowledge in the areas of renewable energy sources and technology, advanced water treatment, high-performance computing, and more. I'm pleased to see the institution chosen as an Industrial Assessment Center to work with small and medium-sized businesses and their employees to become more sustainable, efficient and resilient."
U.S. Representative Pramila Jayapal, a Democrat from Washington State, said, "I am grateful that the Biden-Harris Administration is prioritizing climate action while immediately centering environmental justice and investing in our institutions of higher education so they can lead the way in protecting our planet for generations to come."
To see the locations of the Industrial Assessment Centers for 2022-2026, click here.
Featured image: Engineering students Derall Riley, left, and Yogeshwar Kuppa, far right, work with the Industrial Assessment program at Arizona State University, which gives students opportunities to evaluate companies' methods and processes to improve energy and water efficiency and increase the effectiveness of manufacturing operations. (Photo by Erika Gronek courtesy ASU)
© 2021, News Editor. All rights reserved.