U.S. House Slashes Funding for Public Health, Clean Air, Clean Water
WASHINGTON, DC, February 19, 2011 (ENS) – Early this morning, the U.S. House of Representatives passed a funding bill that environmentalists say amounts to the biggest attack on clean air and clean water in recent history.
H.R. 1, the continuing resolution offered by House Republicans to keep the government funded for the rest of the fiscal year, passed by a vote of 235-189. Only three Republicans joined all the Democrats in voting no.
American Lung Association President and CEO Charles Connor called the bill "a severe assault on the health of all Americans."
"The U.S. House of Representatives failed to protect the public health of all Americans by passing H.R. 1," said Connor. "This bill ignores public health and will have dire consequences for all Americans, especially people with lung diseases, including lung cancer, asthma and emphysema."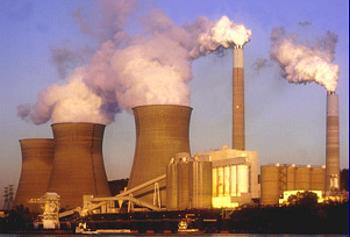 Bruce Mansfield coal-fired power plant on the Ohio River near Pittsburgh, Pennsylvania emits greenhouse gases and other pollutants. (Photo by Kiyo Komoda)
"The American Lung Association calls on the Senate to recognize that, as passed by the House, H.R. 1 is toxic to public health," said Connor. "The Senate must start from scratch and recognize that tough fiscal choices can be made without jeopardizing public health."
H.R. 1 slashes the budget of the U.S. Environmental Protection Agency by one-third and prevents the agency from acting to reduce carbon dioxide and other global warming pollutants from coal-fired power plants and oil refineries, a regulatory program that began January 2.
The bill also blocks EPA from restoring Clean Water Act protections for many of the nation's most vulnerable waterways, including those that feed into drinking water supplies for more than 117 million Americans.
"American families have a fundamental right to clean air and clean water, but this bill is the biggest assault on both in recent history," said Anna Aurilio, director of the Washington, DC office for the advocacy group Environment America. "Americans may have voted for a lot of things in November, but they surely didn't vote for more asthma attacks, more contaminated drinking water supplies and more threats to our treasured national parks."
Miranda Carter, Environment Illinois field organizer, said, "In economic times good or bad, it's critical that our government protect children's health and our environment."
To the Republican House leadership, the bill is all about spending cuts. In a statement today House Speaker John Boeher said, "This week, for the first time in many years, the People's House was allowed to work its will – and the result was one of the largest spending cuts in American history. For the good of our economy and our democracy, I call on Senate Majority Leader Reid to allow it to come to an immediate vote."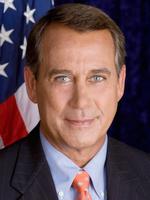 House Speaker John Boehner (Photo courtesy Office of the Speaker)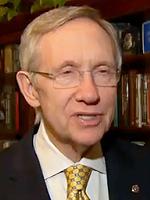 Senate Majority Leader Harry Reid (Photo courtesy Office of Senator)
"Cutting federal spending is critical to reducing economic uncertainty, encouraging private-sector investment, and creating a better environment for job creation in our country," said Boehner. "We will not stop here in our efforts to cut spending, not when we're broke and Washington's spending binge is making it harder to create jobs."
The House Republicans have threatened to shut down the federal government if their bill is not enacted into law, which would halt Social Security payments to seniors, as well as payments to members of the armed forces, veterans, border guards and other federal government employees.
Now the bill goes to the Senate for consideration. Senate Majority Leader Harry Reid, a Nevada Democrat, said, "Democrats believe we should make smart cuts – cuts that target waste and excess, not slashing the programs that keep us safe and keep our economy growing."
Senate Democrats have announced their support for President Barack Obama's five-year spending freeze, which will save $400 billion over the 10 years and bring domestic discretionary spending to the lowest levels since President Dwight Eisenhower.
"While Republicans say 'so be it' to the unemployed, Senate Democrats are working to create jobs and make America more competitive," Senator Reid said. "That means making smart choices about cutting waste and excess, and living within our means. As we reduce government spending and cut the deficit, we will continue to create jobs and strengthen our future by becoming the world leader in clean energy, reviving American manufacturing and preparing our workforce for the jobs of tomorrow."
Daniel Lashof, director of the Natural Resources Defense Council's climate center, said, "the House is deaf, dumb and blind on climate change." He notes that H.R. 1 would prevent EPA from collecting basic data on who is pumping how much carbon dioxide and other heat-trapping pollutants into the air; and would prevent EPA from setting any limits on emissions of the greenhouse gases: carbon dioxide, methane, nitrous oxide, sulfur hexafluoride, hydrofluorocarbons, or perfluorocarbons for any reason.
The continuing resolution would also prevent the United States from contributing to the Intergovernmental Panel on Climate Change. The IPCC, which won a Nobel Prize for its work in 2007, was established with the support of the George H.W. Bush administration to provide authoritative international assessments of climate change.
"Apparently," said Lashoff, "the House majority does not want to see how pollution is affecting the climate."
The Republican leadership claims to have the support of the American people for these measures, but environmentalists who are also Republicans expressed dismay today at the extent of the cuts.
"House Republicans fell prey to anti-environmental extremism on February 19, passing a 2011 spending plan loaded with attacks on public health standards and conservation that have little to do with reducing the nation's debt," said Republicans for Environmental Protection, a national grassroots organization of "stewardship-minded" Republicans.
"The continuing resolution that the House passed fulfills many items on the wish list of anti-environmental radicalsm," said David Jenkins, REP vice president for government and political affairs. " The resolution includes non-budgetary policy mandates that would prevent EPA from limiting carbon pollution and protecting water quality, bar the Interior Department from protecting wilderness-quality lands, and decree, without regard to scientific evidence, that northern gray wolves are no longer endangered."
"It is really hard to understand why so many in our party seem so hell-bent on wasting energy," said Jim DiPeso, REP vice president for policy and communications. "The same conservative values that compel us as conservatives to fiscally live within our means also compel us to do the same when it comes to our energy resources."
Copyright Environment News Service (ENS) 2011. All rights reserved.