WASHINGTON, DC, October 21, 2013 (ENS) – In 2012, U.S. energy-related carbon dioxide emissions were at their lowest level since 1994 and more than 12 percent below the recent 2007 peak, the federal agency that compiles energy statistics announced today.
U.S. emissions of CO2, the most prevalent of the greenhouse gases responsible for climate change, declined 3.8 percent in 2012, despite economic growth, according to the U.S. Energy Information Administration, EIA.
Energy-related carbon dioxide emissions have dropped in five out of the last seven years, the agency said. After 1990, only the recession year of 2009 saw a larger percentage emissions decrease than 2012.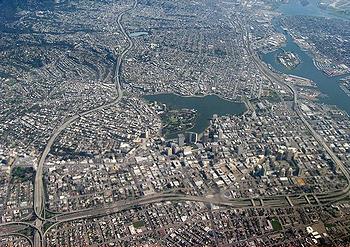 A large drop in energy intensity helped drive the 2012 decrease. Energy intensity means energy per dollar of gross domestic product, or GDP.
The EIA said the main factors behind the almost 10 percent drop in energy intensity in the five years from 2007 through 2012 include: milder weather, lower industrial output, fewer vehicle miles traveled and improved vehicle fleet efficiency.
Although GDP increased by 2.8 percent in 2012 and the U.S. population grew by about 0.7 percent, energy consumption in 2012 fell by 2.4 percent.
The result was a 5.1 percent decline in energy use per dollar of GDP, driving emissions down by about 282 million metric tons of CO2.
The emissions decline was the largest in a year with positive growth in per capita output and the only year to show a decline where per capita output increased two percent or more, the agency said.
With population growth of about 0.7 percent, per capita output rose by about two percent in 2012. However, said the EIA, emissions would have increased by about 143 million metric tons of CO2 if the energy and carbon intensities had not decreased at the rates they did.
A mild heating season helped dampen energy demand and related emissions in 2012, according to the EIA.
Half of the overall energy decline came from the residential sector, where a very warm first quarter of the year lowered energy demand and emissions. By the end of March 2012, cumulative heating degree days were about 19 percent below the 10-year normal and 22 percent below 2011.
Although cooling degree days were slightly higher for the year compared to 2011, and 10 percent above the 10-year average, for last year's summer cooling season they were down four percent compared to 2011.
Electricity-related emissions have been the principal source of residential sector emissions since 1965.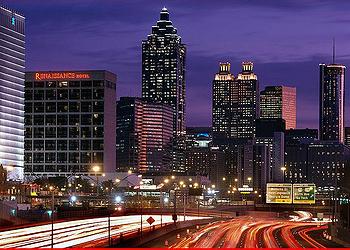 Lower residential demand for electricity in 2012 as compared to 2011 also helped emissions decline, said the EIA.
Residential electricity consumption declined by 3.4 percent, and electricity system losses declined even further, by 4.8 percent. The agency said this implies an efficiency increase in electricity generation, transmission, and distribution of over one percent.
Since 2007, residential sector electricity-related CO2 emissions have declined to levels last seen in the late 1990s, said the EIA, and the total of CO2 emissions minus electricity-related emissions also are below 1990 levels.
The transportation sector contributed to lower energy-related CO2 emissions in 2012
After the residential sector, the next biggest decline in energy consumption was in the transportation sector, which registered 22 percent of the total energy decline.
Vehicle miles traveled in 2012 were flat compared to 2011 – 8,072 million miles per day in both years – while more energy-efficient vehicles are continuing to enter the market.
Transportation sector emissions in 2012 remained well below the comparable level for 2007 in each month over the year, and only February, with an extra day, was above any of the five previous years.
The overall carbon intensity of the U.S. economy also declined in 2012 – by 6.5 percent – the largest drop since the start of recordkeeping in 1949.
Only two other years, 1952 and 1981 had declines greater than five percent.
There was decreased consumption of heating fuels because of a warm first quarter in 2012.
Substitution of natural gas for coal in power generation also helped lower emissions in 2012.
Natural gas competed favorably with coal, so electric power producers consumed the lower-priced natural gas in place of coal, which has higher carbon content than natural gas.
Copyright Environment News Service (ENS) 2013. All rights reserved.