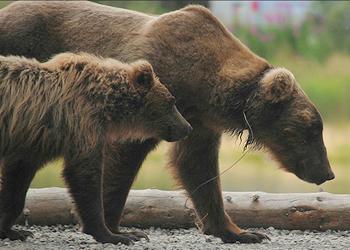 WASHINGTON, DC, April 10, 2017 (ENS) – If hunters on Alaska's National Wildlife Refuges want to use aircraft to chase down grizzly bears or shoot mother wolves and pups in their dens, they can now do so after President Donald Trump signed a bill overturning an Obama-era rule that banned inhumane methods of hunting predators in Alaska.
The Obama-era U.S. Fish and Wildlife Service rule banned "predator control" on national wildlife refuges in Alaska unless based on sound science, in response to a conservation concern or necessary to meet refuge purposes.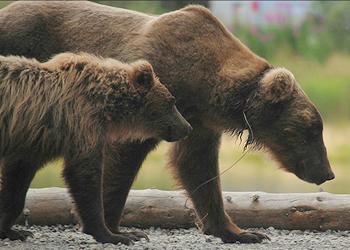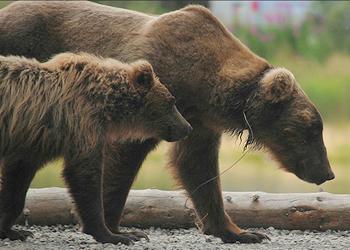 The rule stopped hunting methods on national wildlife refuges in Alaska that include shooting or trapping whole families of wolves while at their dens with pups, using airplanes to scout for brown and black bears to shoot, trapping bears with steel-jawed leghold traps and wire snares and luring grizzly bears with food to get a point blank kill.
Obama's rule did not change federal subsistence regulations or restrict taking of fish or wildlife under them, although Alaska officials framed the reversal of the Obama-era rule as a victory for subsistence hunters who rely on wildlife for food.
Alaska Governor Bill Walker, a Republican, applauded Trump for signing the reversal into law on April 3, saying that the "hunting methods restricted in the original regulations included traditional methods of harvest practiced by Alaska's subsistence users for generations."
"Alaskans have a unique relationship with our land, and these one-size-fits-all regulations would be a great burden to our residents," said Walker.
"Many rural communities do not have a Costco or Fred Meyer to shop at, so hunting and fishing are a basic means of survival. The rules put forward by the previous administration did not support that, and I am glad to see these corrections have been made," he said.
In 2016 the U.S. Fish and Wildlife Service adopted regulations that limited hunting on national wildlife refuges covering nearly 80 million acres in Alaska.
Alleging that the regulations were contrary to state and federal law, the State of Alaska filed suit in January 2017 challenging them. Backers of the lawsuit and Trump's reversal of the regulations claimed it was a state's rights issue.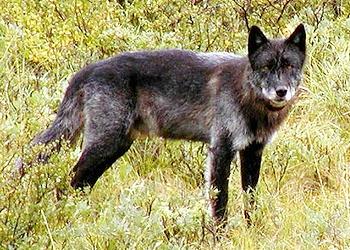 "Passage of this resolution reaffirms our state sovereignty, and the state's authority to manage fish and wildlife statewide, including on federal public lands," said Alaska Attorney General Jahna Lindemuth. "Alaskans depend on wildlife for food. Reversal of these regulations will allow residents to continue their hunting and gathering traditions."
The Alaska Congressional Delegation applauded Trump for signing H.J. Res. 69, a resolution of disapproval under the Congressional Review Act to nullify an August 5, 2016 rule by the U.S. Fish and Wildlife Service that the Alaska lawmakers say "seized authority away from the State of Alaska to manage fish and wildlife on federal refuge lands in Alaska."
"Upholding the rule of law and protecting Alaska's authority to manage fish and game throughout our state is critically important to me, which is why I worked tirelessly to eliminate this unlawful rule from the Federal Register," said sponsor of H.J. Res. 69 Congressman Don Young, a Republican who is Alaska's only representative in the House.
Republicans, who currently control both Congressional Houses supported the resolution. H.J. Res 69 passed the U.S. House of Representatives on February 16, the Senate passed it on March 21, and President Trump signed it on April 3.
The National Rifle Association also supported the bill.
"I was pleased to get a call from President Trump yesterday after he signed the disapproval resolution to overturn the rule restricting Alaska's ability to manage wildlife on federal refuge lands," said Alaska Senator Lisa Murkowski on April 4.
"By signing it, the president has upheld states' rights, protected Alaska's hunting and fishing traditions, and put a swift end to the Fish and Wildlife Service's wanton effort to take greater control of nearly 77 million acres of our state," said Murkowski, a Republican.
Conservation groups, including Alaskans for Wildlife, Alaska Wildlife Alliance, Friends of Alaska Wildlife Refuges, Lynn Canal Conservation, Northern Alaska Environmental Center, Oasis Earth, Resurrection Bay Conservation Alliance, Sierra Club – Alaska Chapter and the Southeast Alaska Conservation Council opposed H.J. Res. 69.
Wayne Pacelle, president and CEO of The Humane Society, is outraged by the reversal. "The passage of this bill means that we'll see wolf families killed at their dens, bears chased down by planes or suffering for hours in barbaric steel-jawed traps or snares."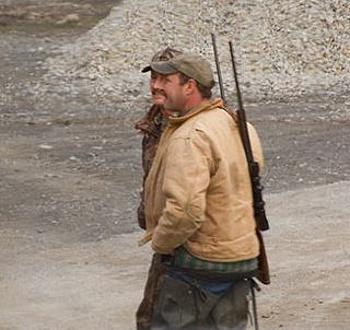 But Congressman Young takes issue with the conservationist point of view. "Because so many people have fallen victim to blatant falsehoods pushed by the Humane Society and others, it's important to note that this resolution does not allow for brutal, inhumane or unsporting hunting practices. The State of Alaska is very clear about that, this does not occur. This resolution was about the authority to manage fish and game in Alaska – as outlined in the Alaska Statehood Act and ANILCA."
ANILCA, the Alaska National Interest Lands Conservation Act, is a 1980 federal law signed by President Jimmy Carter that provides varying degrees of special protection to over 157,000,000 acres of land, including national parks, national wildlife refuges, national monuments, wild and scenic rivers, recreational areas, national forests, and conservation areas.
In an earlier debate, Young said, "We have to recognize this is not about the little polar bears, the little grizzly bears or wolves on television, this is about the state's right to manage – not allowing the federal government to do so."
The legislation signed into law by Trump blocks any administration from ever issuing a similar rule on this topic, leaving the authority to regulate the hunting of predators on Alaska's federal lands solely in the hands of Congress and state lawmakers.
Copyright Environment News Service (ENS) 2017. All rights reserved.