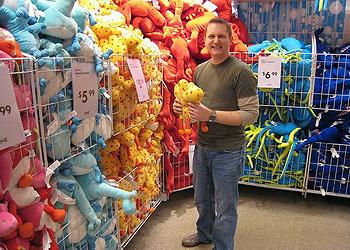 SEATTLE, Washington, February 6, 2014 (ENS) – Makers of children's products report that they are using toxic chemicals in children's toys, clothing, safety products and bedding. The reports were filed with the State of Washington in 2013 under the state's new disclosure law, the Children's Safe Products Act, the country's only such law.
A study summarizing these reports, "What's on Your List? Toxic Chemicals in Your Shopping Cart," reveals the prevalence of chemicals that can cause cancer, hormone disruption, and reproductive and developmental problems in childrens products on the shelves of many of the country's largest retailers.
A total of 78 companies such as Walmart, Target, Safeway, Walgreens, Nike, and Toys "R" Us sell products containing the 66 harmful chemicals designated by the State of Washington for reporting under the Children's Safe Products Act.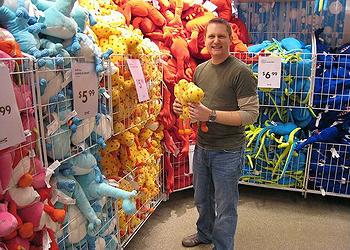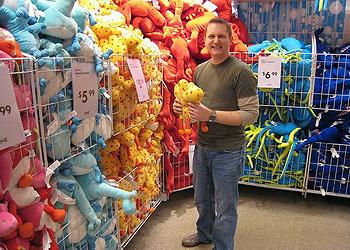 Washington selected these 66 chemicals for reporting because scientific evidence links them to serious health effects and because children are likely to be exposed to them.
These reports of "Chemicals of High Concern to Children" being used in children's toys, clothing, safety products and bedding were filed by manufacturers between March and September 2013.
Some of the chemicals reported are: formaldehyde, bisphenol A (BPA), parabens, phthalates, heavy metals, flame retardants and industrial solvents.
"Parents will be hard pressed to avoid exposing their children to toxic chemicals simply by adjusting their shopping list," said Andy Igrejas, director for Safer Chemicals, Healthy Families, a national coalition dedicated to protecting American families from toxic chemicals.
"You can't shop your way out of this problem," Igrejas said. "We urgently need retailers to mind the store on behalf of their customers and get serious about phasing out dangerous chemicals from children's products."
All health effects information given in the report is based on information compiled by Washington's Department of Health to create the reporting list of Chemicals of High Concern to Children.
Among the total 4,605 reports of toxic chemicals in children's products are reports of cancer-causing formaldehyde in children's tableware and harmful flame retardants in car seats and toys.
Washington's law, passed in 2008 and phased in in 2012, is the first of its kind in the United States and has been praised for shedding light on the use of harmful chemicals in children's products.
Under the law, medium-sized manufacturers with gross sales of $100 million or more were required for the first time to disclose whether they were using any of the 66 "Chemicals of High Concern for Children" in children's products.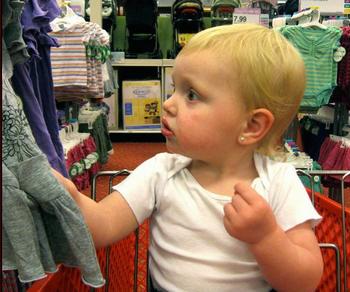 Researchers at the Washington Toxics Coalition were surprised by new reports of manufacturers adding toxic flame retardants to baby car seats, booster seats, plastic jewelry and toys, even as health experts warn against serious health problems.
A report by Harmony Juvenile Products even showed the company using in baby car and booster seats a chemical known as decabromodiphenyl ether (BDE-209 or deca), even though this chemical was banned from all furniture under a 2007 Washington state law.
Clothing items were the most often reported, accounting for 1,839 out of 4,605 total reports during this six-month period.
Phthalates were reported in children's tops and upper wear. Butyl benzyl phthalate and dibutyl phthalate must be reported under Washington's disclosure law because of scientific evidence that they are endocrine disruptors and developmental or reproductive toxicants. Di-n-octyl phthalate, Diisodecyl phthalate and diisononyl phthalate are developmental toxicants. Diethyl phthalate is an endocrine disruptor.
"It's not just tops and upper wear, it's pants, shorts, skirts, dresses, nightclothes, jackets, socks, underwear, hats, etc., etc," the report states.
In addition to phthalates, other Chemicals of High Concern to Children were reported as being present in clothing, including endocrine disruptors, developmental or reproductive toxicants, and carcinogens.
Some reports showed that Bisphenol A, a softener of plastics that leaches into saliva if children suck or bite the object, is used in the plastic parts of dolls and soft toys. Other products reported as containing BPA include shoes, jewelry, bath and pool water toys, outdoor games and play structures.
BPA must be reported under Washington's disclosure law because scientific evidence indicates that it is a developmental and reproductive toxicant.
BPA was phased out of baby bottles in Washington State in 2011 and out of sports water bottles in 2012. Action taken on BPA by a number of states including Washington spurred the U.S. Food and Drug Administration to ban BPA from baby bottles across the country.
"This shows us, straight from the horse's mouth, that toxic chemicals are used in the manufacture of products we buy for our children," said Laurie Valeriano, executive director of the Washington Toxics Coalition. "Manufacturers and lawmakers face an urgent problem, one we believe can be fixed with strong state and federal policies."
Valeriano and other advocates for children's safety are calling for more states to pass chemical disclosure laws, saying that states should take the lead in phasing out harmful chemicals.
Still, they say, the outdated federal law, Toxic Substances Control Act, must be updated.
Finally, the report calls on retailers to make sure that the products on their shelves are free of toxic chemicals. The Mind the Store Campaign has asked major retailers to ensure that products they sell are free of the Hazardous Hundred, a list of more than 100 chemicals that pose threats to people and the environment.
Copyright Environment News Service (ENS) 2014. All rights reserved.