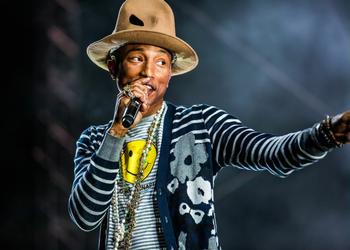 WASHINGTON, DC, November 12, 2015 (ENS) – Pharrell Williams, Elton John, Fall Out Boy, Hozier, Mumford and Sons, Neil Young, Walk the Moon, Vance Joy, Bon Jovi, Florence & The Machine, Thirty Seconds to Mars, and Duran Duran are among the musicians and entertainers who will perform to build momentum for strong action at the upcoming UN climate talks in Paris.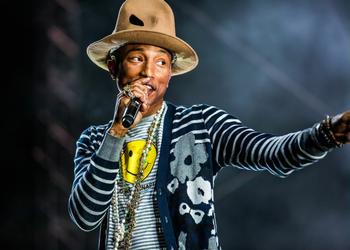 The show, called "24 Hours of Reality and Live Earth: The World Is Watching," is a production of the Climate Reality Project and Live Earth.
Hosted by former U.S. Vice President and Founding Chairman of The Climate Reality Project Al Gore, the global show will air from 6pm CET, Friday, November 13 to 6pm CET, Saturday, November 14.
Eight years after the inaugural Live Earth concert spread environmental awareness, Gore again joins forces with Emmy Award-winning producer Kevin Wall and multi-Grammy winning musician Pharrell Williams to make music a powerful force for climate action.
"24 Hours of Reality and Live Earth: The World Is Watching is about making sure the people of the world are informed and engaged so that they can make their voices heard in their capitals and at the negotiating table in Paris," said Gore.
"The UN climate talks can be a breakthrough moment to change the dangerous course we've set for our planet," Gore declared. "We want the world's leaders to know the world is watching, and its time for them to act."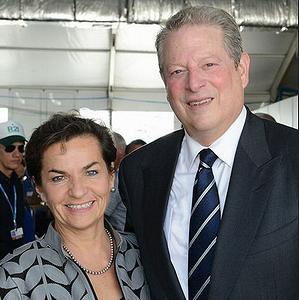 Organizers say the Climate Reality Project's partnership with Live Earth for this fifth-annual broadcast means it will include an unprecedented artistic lineup and distribution platform to maximize its global reach.
The 24-hour-long event will include presentations by government leaders and climate experts and activists broadcasting from Paris, France and eight other countries: the United States, Australia, Brazil, India, Canada, China, the Philippines, and South Africa.
They will focus on the local and global impacts of climate change, as well as promising solutions that are working today.
In addition to French President François Hollande and Paris Mayor Anne Hidalgo, experts such as glaciologist Claude Lorius, elected leaders like California Governor Jerry Brown and other special guests will appear throughout the round-the-clock broadcast.
Former President of Mexico Felipe Calderon is scheduled to speak, as are: Brazil's Environment Minister Izabella Teixeira; U.S. Energy Secretary Dr. Ernest Moniz; Brian Deese, senior advisor to U.S. President Barack Obama; Quebec Premier Philippe Couillard of Canada; and Dr. Steven Miles, Queensland Minister for Environment and Heritage Protection, Australia.
Starting in Cape Town, South Africa, and moving to Rio de Janeiro, Brazil, on to Miami, Florida, and then to Calgary, Alberta, and so on around the globe, during each hour the broadcast will be punctuated by appearances from the all-star lineup.
The broadcast is aimed at urging world leaders to push for the strongest possible global climate agreement at the upcoming UN conference in Paris November 30 through December 11.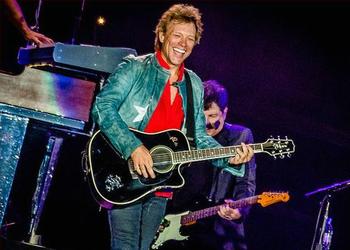 The performers and speakers are expected to encourage people to take action in their own homes and communities.
24 Hours of Reality and Live Earth: The World Is Watching will have a truly global broadcast footprint. Visit www.24hoursofreality.org to find out how to watch the livestream where you live or on your mobile device.
For viewers in the United States, a 24-hour live stream will be available exclusively on mobile via go90 – a free mobile-first, social-entertainment platform that can be downloaded via the App Store or Google Play.
Verizon FiOS customers can watch "24 Hours of Reality" on FiOS1 (Channel 1 and 501 HD).
The broadcast will also be available worldwide through www.24HoursOfReality.org, The Huffington Post, and www.AOL.com.
Live Earth founder Kevin Wall said, "The media landscape is cluttered, people's lives are busy and the way people access information and connect with each other varies from person to person. To cut through, you have to provide truly compelling content and match it with multiple distribution streams that reach people in their homes and on the go."
"The climate crisis is grave," said Wall, "so we are harnessing the best content and the latest in mobile, social media and online distribution to make sure we can connect with people everywhere."
Copyright Environment News Service (ENS) 2015. All rights reserved.