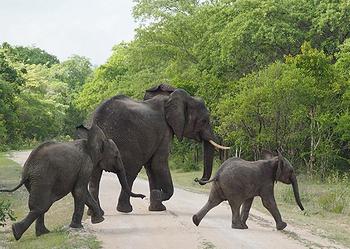 By Adam Cruise
DAR es SALAAM, Tanzania, May 16, 2018 (ENS) – Tanzania is proposing large-scale logging in the middle of the Selous Game Reserve, a UNESCO World Heritage Site and one of the most iconic wildlife areas in Africa.
Tender documents have revealed plans for extensive timber harvesting in the middle of the Selous Game Reserve, which is also one of the oldest and largest game reserves in the world, covering a total area of 54,600 km2.
The reserve is an important refuge for elephants and lions as well as the critically endangered African wild dog and a host of other species.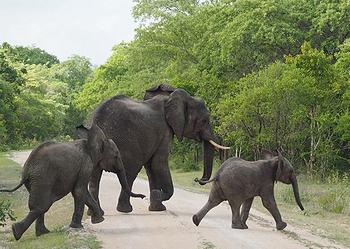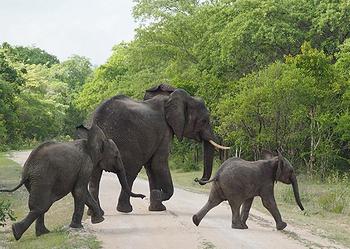 However, the government tender documents state that almost 1,500 km2 (143,638.22 hectares) will be cleared, 3,495,362.823 m3 of wood extracted, with 2,657,842 trees felled, to an expected value US$62 million. It is not clear who the beneficiaries of this largesse will be.
Selous has already lost 95 percent of its elephants in the last 30 years, and it is expected that opening up the park to logging and consequent related development will increase poaching as has been the case in many other parts of Africa.
Not only elephants are threatened. Speaking at a conservation conference in South Africa over the weekend, Peter Lindsey, director of the World Conservation Network, said that the biggest threat to wild lions in Africa is the destruction of natural habitat. His point was echoed by dozens of other conservations including trophy hunters at the Conservation Lab conference.
Paul Stones, a professional hunter, said, "The single most important thing for both trophy hunters and photographic tourists is the protection of biodiversity, which is being lost at catastrophic rates. With the removal of natural habitat at current levels wildlife in Africa are all but doomed."
It is understood that no completed Environmental Impact Study has been finalized prior to the tender, as required by law, nor was any official notification sent to UNESCO as required by the rules for World Heritage Sites.
According to sources within Tanzania, there has been no civil society protest so far and the state protection and park agencies have remained silent.
Conservationsts are concerned that the Tanzanian government has sought funding on a hydropower project at Stiegler's Gorge with construction work of a dam to start in July. The plan is to build a 2,100-megawatt hydro plant on the reserve's Rufiji river, which flows into the Indian Ocean. Budgets for road works and airstrip upgrading are currently being presented to Parliament.
Yet, UNESCO has a clear position that dam projects that harm World Heritage sites should not be built.
Ian Michler, specialist safari operator and environmental journalist, points out that the move to open the reserve up for logging and other development may be as a result of the almost complete failure to attract tourism into the region.
"There are few permanent lodges in the reserve with most of the land space given over to trophy hunting concessions," says Michler. "Revenue from trophy hunting has been virtually non-existent in the Selous."
Michler believes the Tanzanian government ought to hand the entire area over to photographic tourism. "It's the only way the Selous will be saved," he said.
Already, two large conservation investments have been injected into the park – by KFW, the German government-owned development bank as well as the World Bank – as part of a tourism development project.
A meeting was held by World Wildlife Fund (WWF) at the World Bank in Washington on Monday to urgently discuss the Tanzanian government decision. The WWF has expressed deep reservations about the hydro-electric project, asking potential investors, banks and construction companies not to invest in or lend to the project.
Forest clearance tenders are due in on Wednesday and will be opened this Friday.
Copyright Environment News Service (ENS) 2018. All rights reserved.