Sustainable Biofuel Schemes Win EU Approval
BRUSSELS, Belgium, July 22, 2011 (ENS) – The European Commission has approved seven voluntary schemes for ensuring that rainforests are not destroyed to grow biofuel crops.
The EU aims to use at least 10 percent renewable energy in transport by 2020. Where biofuels are used to achieve this target, they must meet a set of sustainability requirements in order to receive government support or count towards mandatory national renewable energy targets.
Commissioner for Energy Günther Oettinger said, "We need to make sure that the entire biofuels' production and supply chain is sustainable. This is why we have set the highest sustainability standards in the world."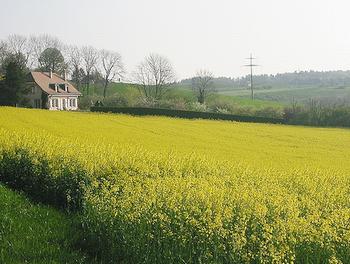 Rapeseed, a biofuel crop (Photo credit unknown)
The sustainability of biofuels will be checked either by the Member States or through voluntary schemes which have been approved by the European Commission.
"The schemes recognized on the EU level today are a good example of a transparent and reliable system which ensures that these high standards are met," Oettinger said on Tuesday.
In practice this means that biofuels made of crops grown on land that once was rainforest or natural grassland with a unique ecosystem cannot be considered as sustainable.
Approved biofuels cannot be produced from areas which have a high biodiversity value, such as protected areas, or from areas that store a high amount of carbon, such as forests or peatlands.
In addition, the greenhouse gas emissions over the whole production chain need to be at least 35 percent lower compared to fossil fuels. That threshold will increase over time, Oettinger said.
Companies can choose whether to demonstrate compliance with these sustainability requirements through national systems or by joining a voluntary scheme which is recognized by the Commission.
When the Commission has thoroughly checked a scheme against the sustainability requirements and is satisfied that it adequately covers the sustainability requirements of the Renewable Energy Directive, it will give its recognition for five years.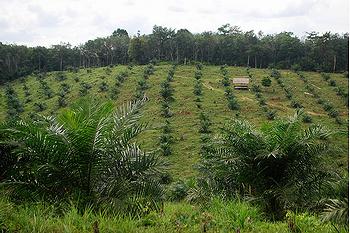 Oil palm plantation at the border of intact rainforest. Jambi, Indonesia, 2010. (Photo courtesy CIFOR)
Such a scheme verifies where and how the biofuels are produced. If the rules of the voluntary scheme have been met, the scheme can issue a certificate for that product.
The Commission requires that the auditors of these schemes have relevant standards in place as certified by the International Organization for Standardization (ISO) and are accredited by a member of the International Accreditation Forum.
After a detailed assessment made by the Commission and various improvements, the following schemes were recognized:
International Sustainability and Carbon Certification (ISCC) is a global initiative covering all types of biomass and biofuels in a multi-stakeholder approach with companies from the entire supply chain. Research and industry organizations, and nongovernmental organizations, such as the global conservation organization WWF, are involved. Development of the scheme is supported by the German Federal Ministry of Food, Agriculture and Consumer Protection through the Agency for Renewable Resources.
Bonsucro EU is a standard for sugarcane-based ethanol with a focus on Brazilian sugarcane production. This roundtable initiative has a large number of companies from the different parts of the supply chain involved and WWF is also a member.
Roundtable for Responsible Soy – RTRS EU RED is a standard for soy-based diesel with a strong focus on Argentinean and Brazilian soy production. A roundtable initiative with companies from the different parts of the supply chain, this scheme includes environmental NGOs Conservation International, The Nature Conservancy and WWF.
Roundtable on Sustainable Biofuels – RSB EU RED covers all types of biofuels and has a global scope. Also a roundtable initiative with many companies from the different parts of the supply chain NGO members include: Conservation International, International Union for Conservation of Nature, United Nations Foundation, Wetlands International and WWF.
Biomass Biofuels Sustainability voluntary scheme (2BSvs) -2BSvs is a French initiative, developed by a consortium of different companies led by Bureau Veritas, which covers all types of biofuels and has a global scope.
Abengoa RED Bioenergy Sustainability Assurance – RBSA is an industry initiative, developed by Abengoa, a solar and biofuels corporation based in Spain. RBSA covers ethanol and has a global scope. It is characterised by a mandatory requirement to calculate actual greenhouse gas values and does not allow the use of default values, with a view to drive better greenhouse gas performance in the supply chain.
Greenergy Brazilian Bioethanol verification program – This standard is an industry initiative, developed by Greenergy, a UK corporation that supplies one-fifth of all the road fuel sold in Britain – petrol, diesel and biofuel. The standard is applied to sugarcane based ethanol produced in Brazil. Greenergy has mapped the areas that produce its biofuel crops on the BioCarbon Tracker interactive web map. By looking at its suppliers in the context of carbon reserves, Greenenergy can evaluate risk and prioritize corporate actions.
Copyright Environment News Service (ENS) 2011. All rights reserved.
Environment News Service (ENS) © 2011 – 2012 All Rights Reserved.