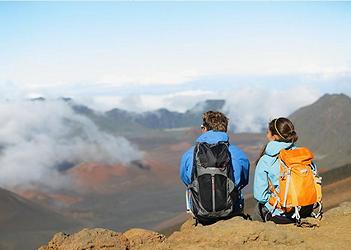 WASHINGTON, DC, July 3, 2017 (ENS) – U.S. national parks are experiencing some of the heaviest traffic of the year this Independence Day weekend, as millions of visitors stream into the country's 59 parks to explore the 52.2 million acres they cover. But the President Donald Trump's budget request to Congress would cut $378 million from the National Park Service and eliminate some 1,200 park employees, without addressing the $12.5 billion maintenance backlog.
Interior Secretary Ryan Zinke defends these cuts and plans to privatize the National Park campgrounds. Conservation groups worry that his plan is to sell off public lands to the highest bidder, despite his declaration to Congress at his confirmation hearing that he is "absolutely against transfer or sale of public land."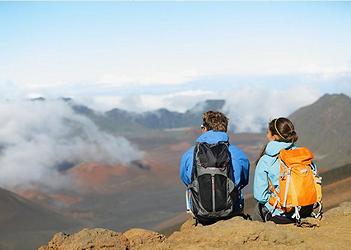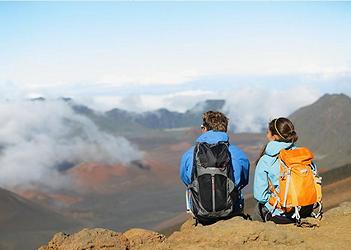 The Trump administration is cutting back on environmental protections across the board, and natural resource agencies are cutting employees and removing scientists from their payrolls.
Zinke heads a department that manages one-fifth of the land in the United States, about 500 million surface acres and much more underground, so his department can tread heavily upon the environment.
The Department of the Interior is responsible for nine bureaus, including: the National Park Service, the Bureau of Land Management, Ocean Energy Management, the Fish and Wildlife Service, the U.S. Geological Survey, and the Bureau of Indian Affairs.
If Congress approves President Donald Trump's budget request, the Interior Department would lose 4,000 full-time positions.
In testimony before the Senate Energy and Natural Resources committee June 20, Interior Secretary Ryan Zinke announced plans to cut at least 4,000 jobs at the department he oversees. Jobs across all areas of the agency would be affected.
Zinke told the lawmakers, "The 2018 budget reduces lower priority programs $1.6 billion below 2017 and supports 59,968
full time equivalents. This represents an estimated reduction of roughly 4,000 full time equivalent staff from 2017."
"To accomplish this, the department will rely on a combination of attrition, reassignments, and separation incentives," Zinke said, indicating that the loss of 4,000 jobs is just the beginning.
"Actual attrition rates and acceptance of separation incentives will determine the need for further action to reduce staffing," the secretary said.
An already thinning Bureau of Land Management is warned to get ready for further staff cutbacks, with possible buyouts if Trump targets are not met, according to agency documents posted June 21 by Public Employees for Environmental Responsibility, PEER, an association of employees in natural resource agencies.
BLM staff are being directed to focus on Trump priorities of energy production, border security and job creation.
In a June 16th all-hands email, BLM Acting Director Michael Nedd told employees that the agency is preparing to aim for "1,000 fewer full-time equivalent employees across the Nation."
If this quota could not be reached through "normal attrition" then BLM could "seek authority from the Office of Personnel Management to offer early retirement and voluntary separation incentives later this year," according to Nedd.
Despite being the smallest federal land agency, BLM has the largest jurisdiction, managing 245 million acres of land and 700 million acres of mineral estate.
While demands on it have grown, the agency workforce has declined by more than a fifth since 2010. The loss of an additional 1,000 positions would shrink it by nearly a third since 2010.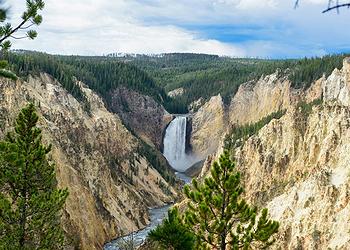 Ranking Member of the U.S. Senate Energy and Natural Resources Committee Maria Cantwell, a Washington Democrat, questioned the Interior Secretary on the president's Fiscal Year 2018 budget request.
Cantwell raised concerns over budget cuts that will limit access to public lands, threaten conservation efforts, and abdicate commitments to tribes.
During Secretary Zinke's confirmation in hearing he stated that providing frontline professionals with the tools and resources they need was one of his top priorities.
Cantwell questioned how a proposed $378 million cut to the National Park Service budget would accomplish that priority.
"Just one year after the National Park Centennial, this budget would cut almost $400 million from the Park Service budget. It would result in cutting more than 1,000 full-time employees," said Senator Cantwell. "And according to the Department's own math, "nearly 90 percent of parks would reduce their current staffing levels, leading to the reduction of services to the public."
Zinke told lawmakers that one of his first priorities would be to fix the crumbling infrastructure at parks under the National Park Service. He said President Trump's ambitious infrastructure spending plans should "prioritize the estimated $12.5 billion in backlog of maintenance and repair" at hundreds of national parks such as Yosemite National Park,
Cantwell asked Secretary Zinke how the Trump administration justifies proposed cuts to funding for programs that could save lives, while increasing funding and using taxpayer dollars for giveaways to the oil and gas industry.
"The administration's war on science is also on full display. The U.S. Geological Survey would be cut by 15 percent, $163 million. We're talking about water and climate science; we're also talking about USGS work on natural hazards, including a number of earthquake and volcano early warning systems vital to the public," said Cantwell.
Cantwell warned that the Federal Land and Water Conservation Fund appropriations would also see devastating cuts. "Secretary Zinke's proposal also uses a budget gimmick to try to obscure the fact it's cutting the Land and Water Conservation Program by 85 percent, $61 million down from $400 million. This is our nation's most successful land conservation program, which 85 Senators voted to make permanent just last year," said Cantwell.
Cantwell said, "Mr. Secretary, I find the budget so focused on the oil and natural gas aspect of revenue that I think you are neglecting the fact that the outdoor economy generates $887 billion dollars a year, $65 billion in federal revenue, $59 billion in state and local revenue, so that's $124 billion dollars to the government. So that versus the $2 billion you're talking about or $18 billion depending on price fluctuations for oil and gas. I want to make sure we are putting pedal to the metal as it relates to the outdoor economy and the opportunities — that is what is going to generate a lot more revenue for us as a government."
But in January, the Republican-controlled House of Representatives made it easier for the government to sell or give away national parks, national forests, and other public lands.
The new rule, written by House Natural Resources Committee Chairman Rob Bishop, a Utah Republican, establishes that any legislation to dispose of public lands and natural resources would cost taxpayers zero dollars. This means that public lands have no value and paves the way for Congress to get sell off public lands at the expense of the American taxpayer.
Copyright Environment News Service (ENS) 2017. All rights reserved.