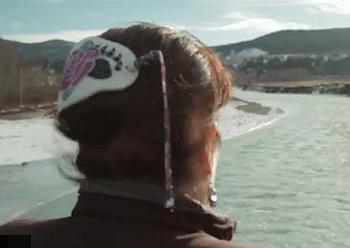 SAN FRANCISCO, California, April 20, 2015 (ENS) – The activists honored with the 2015 Goldman Environmental Prize at a ceremony Monday evening have protected the planet by shutting down a lead smelter, blocking dam construction, stopping a proposed gold and copper mine, and safeguarding fisheries.
Awarded annually in advance of Earth Day, the prize honors grassroots environmental heroes from the world's six inhabited continental regions: Africa, Asia, Europe, Islands and Island Nations, North America, and South and Central America.
By offering each award winner $175,000 to pursue his or her unique vision, the prize jury recognizes those who have made "sustained and significant efforts to protect and enhance the natural environment, often at great personal risk."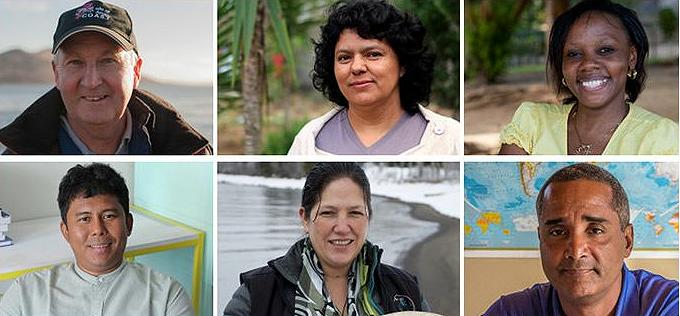 The 2015 Goldman Environmental Prize winners are:
Phyllis Omido, Kenya: After learning her own breast milk was making her baby sick, and realizing her child was not the only one suffering from lead poisoning, Omido motivated the community in Mombasa to shut down the smelter that was exposing people to dangerous chemicals.
Myint Zaw, Myanmar: Facing intense government scrutiny and restricted use of tools like email or social media, Zaw launched a national movement that successfully stopped construction of the Myitsone Dam on Myanmar's Irrawaddy River.
Howard Wood, Scotland: Wood spearheaded a campaign that established the first community-developed Marine Protected Area in Scotland, giving citizens a voice in a debate that has been dominated by the commercial fishing industry.
Jean Wiener, Haiti: Regardless of the extreme poverty and political instability in his Caribbean island home, Wiener led community efforts to establish Haiti's first Marine Protected Areas by empowering Haitians to see the long-term value in sustainably managing fisheries and mangrove forests.
Marilyn Baptiste, Canada: A former chief of the Xeni Gwet'in First Nation, Baptiste led her community in defeating Taseko Mines Ltd.'s planned open-pit gold-copper mine in British Columbia that would have destroyed Fish Lake, a source of spiritual identity and livelihood for the Xeni Gwet'in.
Berta Cáceres, Honduras: In a country with growing socioeconomic inequality and human rights violations, Cáceres rallied the indigenous Lenca people of Honduras and waged a grassroots campaign that successfully pressured the world's largest dam builder to pull out of the Agua Zarca Dam.
The Goldman Environmental Prize is the world's largest award of its kind. Recipients are selected by an international jury from confidential nominations submitted by a worldwide group of environmental organizations and individuals.
Prize recipients participate in a 10-day tour of San Francisco and Washington DC highlighted by award ceremonies in San Francisco and Washington DC, including media interviews, funder briefings, and meetings with political and environmental leaders.
In 1989, Richard N. Goldman (1920-2010) and his wife Rhoda H. Goldman (1924-1996) established the Goldman Environmental Prize to recognize ordinary individuals working at the grassroots level to protect and enhance the environment.
Copyright Environment News Service (ENS) 2015. All rights reserved.