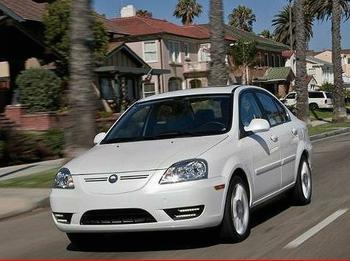 SAN FRANCISCO, California, September 17, 2012 (ENS) – Called EV Week, San Francisco's new EV public education campaign really lasts just two days – September 17 and 18 – but this festival of electric vehicles is still a big deal.
Opening Monday at Justin Herman Plaza, the event features all electric and plug-in hybrid vehicles from major car manufacturers and car sharing companies, EV charging solutions, including clean energy EV charging, and the opportunity to ride and drive all kinds of electric vehicles.
EV Week is an initiative of Charge Across Town™, an electric vehicle education campaign started on Earth Day 2012 with the goal of making San Francisco the most advanced U.S. city in EV adoption and infrastructure.
"Charge Across Town is catalyzing the effort with consumers, nonprofits and the business community to get San Francisco EV-Ready," said San Francisco Mayor Edwin Lee.
"EVs have the power to reduce dependency on oil, reduce greenhouse gas emissions, save people money, and revitalize the economy here in San Francisco and across the country," said Mayor Lee.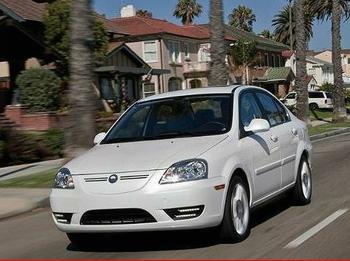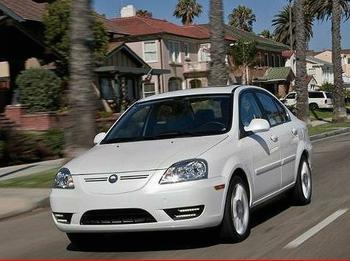 At EV Week, Toyota will be showing the RAV4 EV, which combines a Tesla designed and produced battery and electric powertrain with Toyota's most popular SUV model. Toyota also will be showing the Prius Plug-In. People will be able to test drive both vehicles.
Nissan will have many electric Leaf's on display and in the ride and drives.
The Ford Focus Electric will be there as will the Coda Automotive with the California-made electric Coda.
Marin Luxury Cars will show a Fisker Karma, and Tesla will bring the Model S.
DriveNow, the new premium car sharing service from BMW, will have the ActiveE available to drive.
Honda and Zipcar have teamed up to showcase the Honda Fit EV.
And car sharing companies City Car Share, and Get Around will display electric cars from their fleets.
On EV charging and infrastructure, Pacific Gas and Electric will exhibit its all electric pickup truck for emergency response, and focus on smart grid solutions for EVs.
SunPower Corporation, which has solar partnerships with car companies and others, will demonstrate how a solar array can work to power EV charging stations.
Schneider-Electric will be demonstrating their EV Link family of charging solutions.
Jack Collins of Charge Across Town blogged, "Electric Vehicle Week brings the excitement of a clean energy tomorrow for the City of San Francisco, conjuring images of cars and homes being powered by electricity made from sun, wind, water, and earth. The City stands at the forefront of an economic boom, an EV REVOLUTION. Electric vehicles are being bought by early adopter San Franciscans, exposing the public to a visible electric cord that is a rebirth of the idea of clean energy. These vehicles naturally open the dialogue of more clean sustainable electric energy."
"I believe future generations will look back at today as an inflection point in human history," wrote Collins. "In the not so distant future, electric vehicle prices will come down to levels of conventional engines. And once clean sustainable energy sources are installed and integrated into an electric grid on a massive scale, the conventional vehicle engines will be museum-like relics."
Maureen Blanc, director of Charge Across Town says that because 40 percent of the Bay Area's greenhouse gas emissions come from vehicles it makes sense to drive hybrid, plug-in hybrid and all electric vehicles.
She says the electricity to charge electric vehicles is generated from a relatively clean mix of energy sources, including hydropower, solar and wind.
"We are excited to bring this free and fun event to Justin Herman Plaza to demonstrate what the future of clean, green transportation looks like," said Blanc. "Our goal is to engage with the San Francisco business community, to get employers and employees behind the wheel of these cars, and see how practical, reliable and cool these vehicles really are."
Copyright Environment News Service (ENS) 2012. All rights reserved.
Environment News Service (ENS) © 2012 All Rights Reserved.