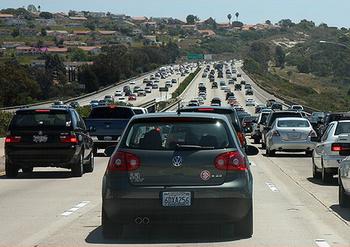 SAN DIEGO, California, June 4, 2015 (ENS) – San Diego Gas & Electric and automakers, electric vehicle service providers, public interest environmental groups and labor unions Wednesday signed a formal agreement in support of the utility's innovative Electric Vehicle Grid-Integration pilot project.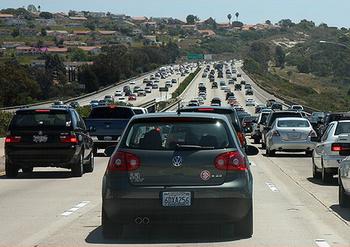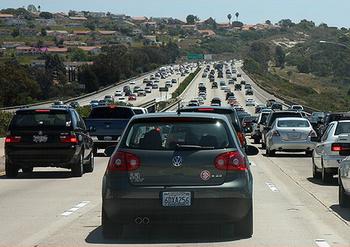 If adopted by the California Public Utilities Commission later this year, the Vehicle Grid-Integration pilot project would make electricity a low cost, clean transportation fuel that would be available to more drivers in this California coastal city of 1.4 million on U.S.-Mexico border.
The project would help the state comply with federal air quality standards and would be a key step in meeting Governor Jerry Brown's goal of having 1.5 million zero emission vehicles on California roads by 2025 – just 10 years from today.
The pilot calls for San Diego Gas & Electric (SDG&E) to install electric vehicle charging infrastructure at up to 550 sites throughout the utility's service territory and offer special rates to encourage EV charging at optimal times for the grid.
With rates encouraging off-peak charging, vehicles would be efficiently integrated onto the grid, helping to avoid on-peak charging that drives the need to build more power plants and other electrical infrastructure.
"We are very pleased to enter into this agreement with such a diverse group of stakeholders all working together to promote clean electric vehicles," said Jim Avery, SDG&E's senior vice president for power supply.
"This proposal would increase access to electric cars and trucks and leverage those clean vehicles to cost-effectively integrate wind and solar energy to the benefit of all utility customers," said Max Baumhefner, attorney at the nonprofit Natural Resources Defense Council.
"More than 50 percent of SDG&E's residential customers live in multi-family communities, where only a small fraction currently has access to charging," said Avery. "To ensure charging is accessible to all customers, our pilot will address gaps like this in the market."
The proposal aims to ensure that all communities benefit from electric vehicles, easing the disproportionate impact of pollution borne by low income communities and communities of color.
SDG&E changed its original proposal to include installation of at least 10 percent of the charging stations in such communities and facilitate the expansion of electric car sharing to expand access to zero emission vehicles to these communities.
As noted in The Greenlining Institute's 2011 report, "Electric Vehicles; Who's Left Stranded?" communities of color are more concerned about air pollution, making them a natural, but largely untapped market for clean vehicles.
Sekita Grant, environmental equity legal counsel at The Greenlining Institute, said, "We commend SDG&E and all involved for putting together a proposed pilot program that, if adopted, would mean more EV charging stations in disadvantaged communities while helping create a diverse workforce and supplier network to get the job done."
Said Grant, "We need to make clean electric cars and trucks a reality for Californians of all income levels, and look forward to working with SDG&E to push beyond the settlement targets to make that happen."
"We are pleased to be part of an agreement that, if adopted, would help make charging an electric car convenient and cheaper than gasoline, while ensuring that charging infrastructure is built and maintained safely with highly skilled union electricians," said John Hunter, business manager of the International Brotherhood of Electrical Workers, IBEW Local 465, which represents employees of San Diego Gas & Electric.
The proposed settlement agreement was negotiated and signed by San Diego Gas & Electric, the Natural Resources Defense Council, The Greenlining Institute, California Coalition of Utility Employees, Plug In America, the Environmental Defense Fund, the Sierra Club, the Center for Sustainable Energy, the Green Power Institute, ChargePoint Inc., NRG EV Services LLC, Smart Grid Services Siemens AG, KN Grid, CALSTART, General Motors, Honda Motors, and the Alliance of Automobile Manufacturers.
Copyright Environment News Service (ENS) 2015. All rights reserved.