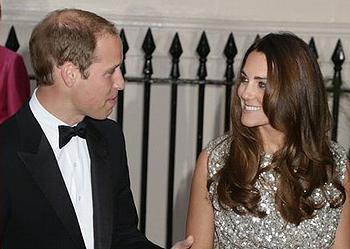 LONDON, UK, September 18, 2013 (ENS) – At an awards ceremony honoring wildlife conservationists, Prince William, Duke of Cambridge, announced that his foundation will collaborate with seven of the world's most influential conservation organizations in a new partnership to combat illegal wildlife trafficking.
The seven participating groups are: Conservation International, Fauna & Flora International, International Union for Conservation of Nature, The Nature Conservancy, Wildlife Conservation Society, WWF UK and the Zoological Society of London.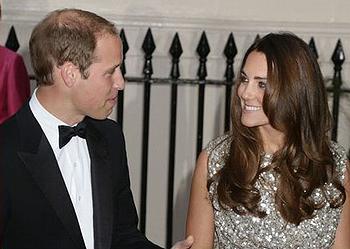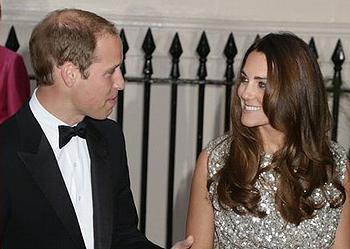 Their new partnership with with the Royal Foundation of The Duke and Duchess of Cambridge and Prince Harry is known as United for Wildlife.
"The threats to our natural heritage are extensive, but I believe that this collaboration of the best minds in conservation will provide the impetus for a renewed commitment and action to protect endangered species and habitats for future generations," said the Duke, who now becomes president of United for Wildlife.
"At the root of the illegal wildlife trade," he said, "is the demand for products that require the deaths of tens of thousands of these animals every year, pushing them further towards extinction. We must work together to prevent this catastrophe and allow our children the opportunity to experience wildlife in its many beautiful and varied forms."
The Duke and Duchess were guests of honor at the inaugural Tusk Trust awards, held Thursday at the Royal Society in London, where the announcement of the new partnership was made. Since 2005, the Duke has been Royal Patron of the UK-based African wildlife conservation charity.
The Duke told the gathering that the birth of his infant son Prince George in July has reinforced his determination to conserve Earth's natural resources.
"Like any new parents, our thoughts inevitably turn to the world that our child will inherit," he said. "It is unfathomable to imagine a world in which children who have been born in the past couple of months may grow up in a world in which rhinoceros have ceased to exist in the wild."
"The possibility of extinction is bad enough for one of our children growing up here in the West, who will never experience the magic of seeing a rhino on a new television documentary; or even for my own little George, who Catherine and I very much hope to introduce to east Africa – a place we know and love – in the fullness of time," he said.
"But for a child growing up in Africa and whose birthright and economic inheritance these creatures are, it is nothing more than immoral that he or she may never experience what his parents and grandparents knew and treasured," said the Duke.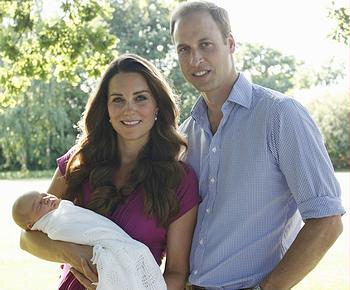 United for Wildlife will begin with a concerted effort to reduce a trade now estimated to be worth $20 billion, and to curb both the supply and demand for illegal wildlife and wildlife products.
Charlie Mayhew, co-founder and chief executive of Tusk Trust, said the Duke's decision to increase his involvement with conservation is "significant" in terms of the support it will generate for the cause.
Mayhew said the birth of Prince George had changed the Duke. "Like all new parents you tend to take stock and look at the world in a slightly different new light, and say 'What are we leaving our children – what's the legacy?' The announcement today demonstrates his commitment to conservation."
The initial work of United for Wildlife will focus on the illegal wildlife trade. The Wildlife Trade Monitoring Network TRAFFIC, a joint programme of IUCN and WWF, is preparing a report for the partnership on the overall state of illegal wildlife trade, and options for bringing it under control.
IUCN, through its Species Survival Commission, will bring to the partnership its expert knowledge on species in relation to heavily traded species such as elephants, rhinos and pangolins.
"We feel honored to have the opportunity to work with His Royal Highness on what is possibly the most serious threat that some of our planet's rarest species face today," said Simon Stuart, who chairs the IUCN's Species Survival Commission.
"We're currently witnessing an unprecedented rise in illegal wildlife trade, with its value running into hundreds of millions of dollars," said Stuart. "Wildlife trafficking also has serious security, economic, political and ecological ramifications. We look forward to sharing our expertise on this burning issue."
As part of his increased work in this field, the Duke Thursday joined English former footballer David Beckham and retired Chinese basketball star Yao Ming on behalf of the charity WildAid to tape two public service announcements on illegal wildlife products. Scheduled to air globally, the videos are targeted to China and Vietnam, where demand is high for banned wildlife products such as rhino horn and elephant ivory.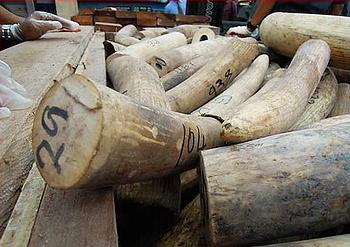 The ivory trade claims the lives of an estimated 25,000 elephants annually and according to South Africa's Department of Environmental Affairs, as of September 5 at least 618 rhinos were killed for their horns this year, which may may break last year's record of 668 poached rhinos later this month.
"When I learned of the current poaching levels in Africa, I immediately agreed to help get this message out," said Beckham. "It is shocking to think that we could lose these animals from the wild in our lifetimes."
"We must reduce demand if we are going to save these animals," said Yao. "We made tremendous progress reducing demand for shark fin soup through a similar campaign and a government ban at banquets is also helping. Traders say shark fin demand has been cut by 50 percent or more. I hope we can do the same for ivory and rhino horn."
United for Wildlife aims to raise awareness of conservation crises, with a focus on engaging the next generation of conservation leaders.
This will include providing career support to young professionals around the world, which will be backed by IUCN's Commission on Education and Communication.
Juliane Zeidler, who chairs the IUCN Commission, said, "For 21st century conservation to succeed, we need the young generation – their new thinking, new energy and new ways to communicate. For us, engaging a new generation in a direly-needed renewed conservation effort is of great value."
United for Wildlife social media platforms will be launched later this year but information can now be found at: www.unitedforwildlife.com.
Copyright Environment News Service (ENS) 2013. All rights reserved.