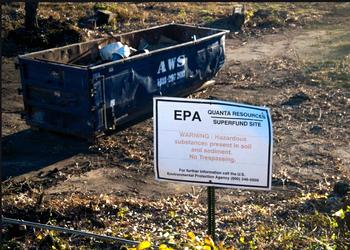 WASHINGTON, DC, January 24, 2017 (ENS) – The Trump administration has imposed new restrictions on social media use and communication with press and legislators at the U.S. Environmental Protection Agency and the departments of Agriculture, Commerce, Health and Human Services, the National Institutes of Health and the Interior, raising fears of a president determined to tamp down opposing opinions.
The gag order came in a memo to EPA staffers telling them to stop issuing press releases, blog updates and social media posts and to cease awarding research grants. No new content can be placed on any website, and speaking engagements will be reviewed.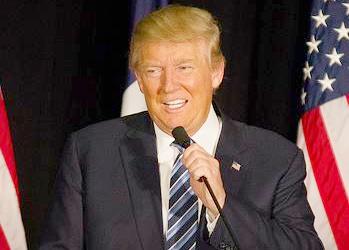 "List servers will be reviewed. Only send out critical messages, as messages can be shared broadly and end up in the press," states the memo, which was leaked to several publications.
At the U.S. Department of Agriculture, scientists at the agency's main research branch have been ordered to stop communicating with the public about their work.
White House press secretary Sean Spicer told reporters he did not know the reason for these moves but denied it was a concerted effort to silence federal employees.
"I don't think it's any surprise that when there's an administration turnover, that we're going to review the policies," Spicer said.
At this point, it is not clear whether the restrictions are indefinite or temporary.
Doug Ericksen, spokesman for the team transitioning the EPA to new leadership, told reporters the restrictions on communication could be lifted by the end of the week.
Ericksen said, "We're temporarily dimming some of the communication aspects of the department while we get it under control, to shape the message towards what the new administration would like to be talking about."
Trump is apparently using the restrictions in an attempt to reverse former President Barack Obama's policies, but he needs the help of a federal workforce that he has now alienated, not only with the communications restrictions, but also with a federal hiring freeze intended to reduce the size of the bureaucracy.
Incoming administrations have been known to seek control over agency communications before Cabinet officials have been confirmed by the U.S. Senate. But federal employees tell reporters that they have never seen a White House take such extreme steps.
Newly elected U.S. Senator Kamala Harris of California, the former attorney general for that state, tweeted Tuesday, "This administration is launching direct attacks on truth and transparency in our gov't. Very troubling – and honestly, anti-democratic."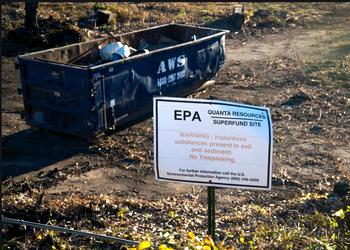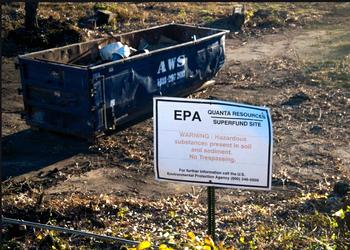 Environmental groups fear the gag orders mean Trump wants to cut off the public from government information on climate change and other environmental issues.
Sam Adams, U.S. director, World Resources Institute, said, "These actions will stem the free flow of information and have a chilling effect on staff in these agencies. This flies in the face of effective policymaking which requires an open exchange of ideas, supported by the best science and evidence available."
"Curtailing communications from these agencies will hinder their ability to provide clean air and water and protect people's health across the country," said Adams. "The administration should lift these bans as soon as possible and ensure that the role of science is respected within our government agencies."
"Many voted for Trump in hopes he would bring business acumen to this very big job," said Jeff Ruch, executive director with the nonprofit Public Employees for Environmental Responsibility. "Public servants are left to struggle with this question: 'How can America be great if its government is not?'"
In November, 2,300 scientists from all 50 states, including 22 Nobel Prize recipients, joined in an open letter calling on the Trump administration and 115th Congress to ensure that science continues to play a strong role in protecting public health and well-being.
Some signers have advised Republican and Democratic presidents, from Richard Nixon to Barack Obama.
"Americans recognize that science is critical to improving our quality of life, and when science is ignored or politically corrupted, it's the American people who suffer," said physicist Lewis Branscomb, professor at the University of California, San Diego School of Global Policy and Strategy, who served as vice president and chief scientist at IBM and as director of the National Bureau of Standards under President Nixon.
Federal scientists should be able to: conduct their work without political or private-sector interference; freely communicate their findings to Congress, the public and their scientific peers; and expose and challenge misrepresentation, censorship or other abuses of science without fear of retaliation, the letter states.
"A thriving federal scientific enterprise has enormous benefits to the public," said Nobel Laureate Carol Greider, director of molecular biology and genetics at Johns Hopkins University, who signed the letter.
"Experts at federal agencies prevent the spread of diseases, ensure the safety of our food and water, protect consumers from harmful medical devices, and so much more," said Greider. "The new administration must ensure that federal agencies can continue to use science to serve the public interest."
Copyright Environment News Service (ENS) 2017. All rights reserved.
Environment News Service (ENS) © 2017 All Rights Reserved.