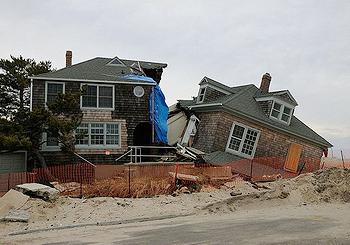 WASHINGTON, DC, March 28, 2013 (ENS) – The overwhelming majority of Americans in a new public opinion poll support stronger building codes to minimize damage from climate-induced sea level rise and extreme weather, but they don't think taxpayers should foot the bill.
Commissioned by the Stanford Woods Institute for the Environment and the Center for Ocean Solutions, the survey found that 82 percent of respondents said coastal residents and organizations should prepare for sea-level rise and storms storms such as Superstorm Sandy, rather than deal with the damage after it happens.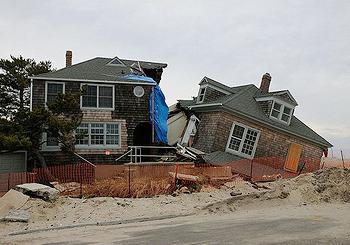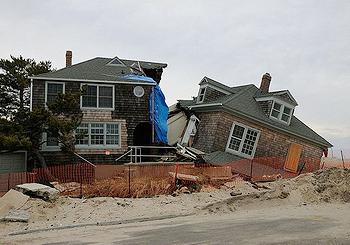 "People support preventive action," said survey director Jon Krosnick, a senior fellow at the Stanford Woods Institute for the Environment and professor of communication, "and few people believe these preparations will harm the economy or eliminate jobs."
"In fact," said Krosnick, "more people believe that preparation efforts will help the economy and create jobs around the U.S., in their state and in their town than think these efforts will harm the economy and result in fewer jobs in those areas."
"But people want coastal homeowners and businesses that locate in high-risk areas to pay for these measures," Krosnick said.
Krosnick presented the survey results this morning at a policy briefing hosted by the Stanford Woods Institute for the Environment at the National Press Club in Washington, DC.
Among the most popular policy solutions identified in the survey are stronger building codes for new structures along the coast to minimize damage, favored by 62 percent, and preventing new buildings from being built near the coast, supported by 51 percent.
Already crowded, the U.S. coast will experience population growth of some nine million people by 2020, putting more people at increased risk from extreme coastal storms, according to a report released Monday by the National Oceanic and Atmospheric Administration, NOAA.
Compiled with input from the U.S. Census Bureau, the NOAA report projects that if current population trends continue, today's coastal population of 123 million will expand to nearly 134 million at the end of the decade.
"People who live near the shore, and managers of these coastal communities, should be aware of how this population growth may affect their coastal areas over time," said Holly Bamford, assistant NOAA administrator for the National Ocean Service.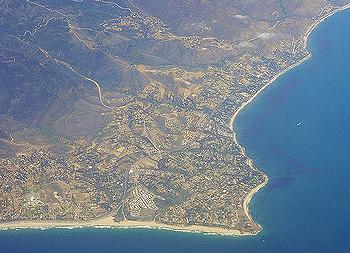 "As more people move to the coast, county managers will see a dual challenge – protecting a growing population from coastal hazards, as well as protecting coastal ecosystems from a growing population," Bamford said.
"Whether you're talking about watershed counties or shoreline counties, the coast is substantially more crowded than the U.S. as a whole," said report editor Kristen Crossett of NOAA's National Ocean Service.
"Population density in shoreline counties is more than six times greater than the corresponding inland counties. And the projected growth in coastal areas will increase population density at a faster rate than the country as a whole," Crossett said.
The NOAA report also found that from 1970 to 2010, the population of coastal shoreline counties increased by 39 percent, and the population of coastal watershed counties increased by 45 percent.
"People are least supportive of policies that try to hold back Mother Nature," Krosnick said. "They think it makes more sense to recognize risk and reduce exposure."
Among the survey's respondents, 48 percent favor sand dune restoration and 33 percent favor efforts to maintain beaches with sand replenishment, while 37 percent support relocating structures away from the coast and 33 percent support constructing sea walls.
The survey was conducted via the Internet with a nationally representative probability sample of 1,174 American adults, 18 and older, conducted by GfK Custom Research March 3-18, 2013. The survey was administrated in both English and Spanish.
The survey has a margin of error of +/-4.9 percent at the 95 percent confidence level.
Eighty-two percent of the survey's respondents believe that Earth's temperature has been rising over the last 100 years. However, even a majority of those who doubt the existence of climate change favor adaptation measures, 60 percent.
"The question is, how does public support for preparation translate to action?" asked Meg Caldwell, executive director of the Center for Ocean Solutions.
"Our impulse is to try to move quickly to put communities back together the way they were after devastation. But that impulse often leads to doubling down on high-risk investments, such as rebuilding in areas likely to experience severe impacts," Caldwell said. "To move toward long-term resiliency for coastal communities, we need to seize opportunities to apply new thinking, new standards and long-term solutions."
Copyright Environment News Service (ENS) 2013. All rights reserved.