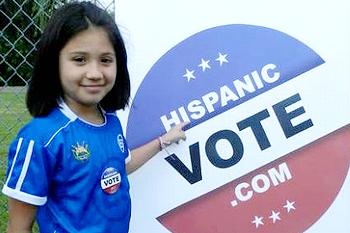 WASHINGTON, DC, August 1, 2012 (ENS) – An overwhelming majority of Latino voters who responded to a new public opinion poll support clean energy, are very concerned about the public health effects of fossil fuel production and use, believe that global climate change is happening, and want to protect the nation's public lands.
Nearly 90 percent of those surveyed favor clean energy over fossil fuels and many are willing to pay a higher electric bill each month. A large majority, 83 percent, agree that "coal plants and oil refineries are a thing of the past. We need to look toward the future and use more energy from clean sources."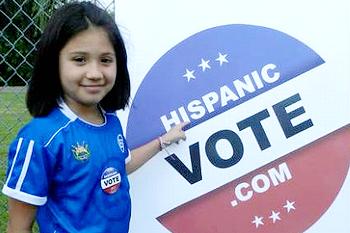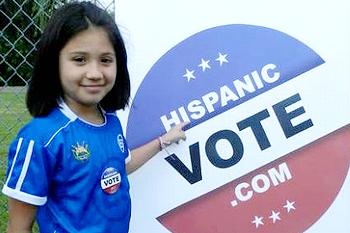 Commissioned by the Sierra Club and National Council of La Raza, the largest national Hispanic civil rights and advocacy organization in the United States, the poll surveyed 1,131 Latino registered voters across the country on public health, environmental and energy issues.
Pollsters from Myers Research and Strategic Services found overwhelming support for clean energy innovation, protecting public lands and parks and cleaning up pollution.
More than three-fourths (77 percent) of Latino voters surveyed believe that global climate change is already happening, while another 15 percent say it will happen in the future. By comparison, about half (52 percent) of all Americans say that the effects of global warming have already begun, according to a Gallup poll conducted in March.
"The Sierra Club is encouraged and energized to hear that Latino voters not only see the importance of environmental and public health protections, but that they are also willing to take action to help build a healthier economy, nation and future with clean energy," said Javier Sierra, Sierra Club bilingual media strategist.
"It's time for our nation's leaders to catch up and usher in a clean energy economy that provides good jobs and healthy families," Sierra said.
Pollution of air and water resources is still the top environmental concern for Latino voters nationwide, with 61 percent saying it is among the top two environmental issues for them and their families.
Concern about air and water pollution and toxic waste sites has grown by 10 percentage points since March 2008 when Bendixen & Associates conducted the first-ever national poll of Hispanics on environmental issues, also commissioned by the Sierra Club.
Both the 2008 and 2012 surveys found that U.S. Hispanics are deeply connected to nature and are concerned about the environment enough to take action to protect their communities and their families.
Eric Rodriguez, vice president of the Office of Research, Advocacy, and Legislation at National Council of La Raza, said, "The findings from this survey amplify what NCLR has been hearing at the community level from Latinos throughout the country: quality jobs, quality air and water, and quality of life are goals that can and should be achieved simultaneously."
"Working with the Sierra Club and other partners we look forward to putting these priorities into action in order to not only achieve employment opportunities for Latinos in the clean jobs sector, but to also create a healthier environment for all Americans," said Rodriguez.
Some key findings of the new survey:
Nearly 9-in-10 (87 percent) of respondents, with all wages and benefits equal, would prefer to work in the clean energy industry rather than at a fossil fuel company or oil refinery.

Of those polled, 86 percent prefer that the government invest in clean, renewable energy like solar and wind, while just 11 percent of Latinos prefer investments in fossil fuels like coal, oil, and gas.

More than 9-in-10 (92 percent) Latino voters agree that they "have a moral responsibility to take care of God's creations on this Earth – the wilderness and forests, the oceans, lakes and rivers."

More than 9-in-10 Latino voters (94 percent) say outdoor activities such as fishing, picnics, camping, and visiting national parks and monuments are important to them and their families. Nearly 7-in-10 (69 percent) Latino voters say they would support the president designating more public land as national monuments.

More than 7-in-10 (72 percent) Latino voters agree that "environmental regulations protect our health and our families by lowering toxic levels of mercury, arsenic, carbon dioxide and other life-threatening pollution in our air and water."

An overwhelming majority (94 percent) of Latino voters believe that they and their families can help curb toxic air and water pollution by conserving energy.
The 2012 Latinos and the Environment poll was conducted by Myers Research and Strategic Services and focus group data was provided by Project New America. To read the executive summary or find the full poll results, visit www.sierraclub.org/ecocentro/survey.
Copyright Environment News Service (ENS) 2012. All rights reserved.