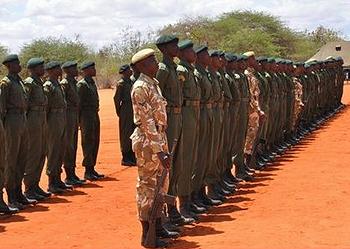 NAIROBI, Kenya, July 19, 2013 (ENS) – Two Kenya Wildlife Service officers were killed in two separate gunfights with suspected poachers Thursday while responding to a poaching incident within the Kipini Wildlife and Botanical Conservancy in Tana River County.
The two who lost their lives in these confrontations are the unit commanding officer and a ranger belonging to an anti-poaching unit in the area. The rest of the rangers escaped unhurt.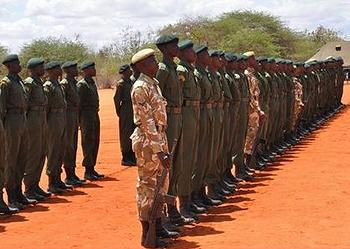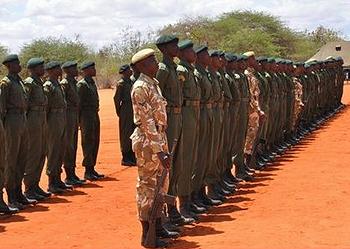 A poacher was also killed in one of the incidents.
An AK47 rifle, three rifle magazines and 208 rounds of ammunition were recovered.
The first incident occurred when the rangers on a patrol mission in the area encountered an unknown number of a poaching gang believed to be on an elephant poaching mission in the dense forest.
The rangers came under fierce gun fire which killed the first ranger. The team was forced to retreat.
Six hours later, in an attempt to recover the body of the slain ranger, the team of Kenya Wildlife Service rangers and a reinforcement team including the Kenya Police, moved onto the scene not knowing that the poachers had laid an ambush.
The law enforcers came under gunfire which killed the KWS officer commanding the unit. It was not immediately clear whether the gang members who escaped were injured in the gun battle.
Eventually the bodies of the slain officers were removed to Malindi Hospital mortuary. The bodies will be flown to Nairobi to await burial arrangements.
A joint operation by Kenya Wildlife Service and Kenya Police is underway to pursue and arrest the poaching gang.
The Kipini Conservancy is located on the Kenyan coast and contains a corridor for elephants that migrate from the shore to the Witu Forest and then disperse further inland.
The Conservancy was established in 2004 to conserve the integrity of this corridor and other critically endangered animals, such as the Hirola antelope, the last representative of the genus; endangered endemic monkeys, the Tana River mangabey and the Tana red colobus; and the Cape hunting dog.
Globally recognized biodiversity hotspots in the region include the eastern arc mountains of Tanzania and Kenya and the coastal zone, particularly the Tana Delta and adjacent coastal forests and rangelands.
In the 19 months since December 2011, six Kenya Wildlife Service rangers have been killed by poachers. Their names were unveiled on the Conservation Heroes Monument in Nairobi by the then Minister for Forestry and Wildlife Noah Wekesa, in a ceremony to mark conservation heroes day in December 2012.
From January through the end of May, Kenya lost 21 rhinos and 117 elephants to poachers. Of these elephants, 37 were killed in protected areas.
Last year, Kenya lost 384 elephants and 30 rhinos to criminals, "a worrying trend" that KWS spokesman Paul Udoto warns is "not sustainable."
Copyright Environment News Service (ENS) 2013. All rights reserved.