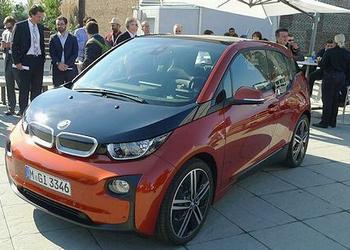 WASHINGTON, DC, October 25, 2013 (ENS) – In the United States, sales of both plug-in hybrids and battery electrics are way up over last year, with more than 59,000 electrified vehicles sold by the end of August – surpassing sales for all of 2012.
An updated nationwide analysis released by the Union of Concerned Scientists on Wednesday shows that Americans have purchased almost 140,000 plug-in vehicles in the last three years.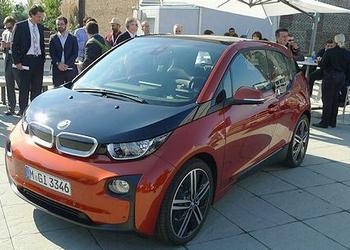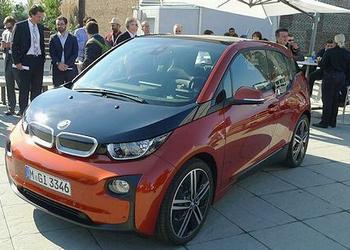 The growing number of plug-in vehicle sales is reducing the need to burn fossil fuels; 40 million less gallons of gasoline have been burned per year in each of the past three years.
In California alone, fuel savings from plug-in vehicles total more than 10 million gallons of gasoline per year.
This reflects the fact that in California sales of EVs and hybrids have jumped to more than double the rate of last year's sales; Californians purchase 29 percent of all U.S. plug-in vehicle sales.
Incentives are also driving plug-in vehicle purchases. California provides both HOV/carpool lane access to solo plug-in vehicle drivers and up to $2,500 in purchase rebates.
But it's not just the incentives that are energizing the market; the reasons for the expanding interest in electrified vehicles are many, according to the Union of Concerned Scientists.
First, there are more choices from more manufacturers at a range of prices. The Chevy Spark EV and Nissan LEAF, for example, are currently available with $199-per-month leases.
"Consumers can now get plug-in vehicles in familiar models, but which use less gasoline than even a traditional hybrid," says the Union of Concerned Scientists analysis.
"Toyota, Ford, and Honda are producing plug-in versions of popular cars, such as the Toyota Prius, Ford Fusion, and Honda Accord. The plug-in Prius has been particularly successful, with more than 20,000 sold in less than two years," the scientists observe.
Sales of the battery-electric Nissan LEAF and the extended range gas-electric hybrid Chevrolet Volt hit an all-time high in August since their introduction in 2010.
Tesla is producing a high-end EV with excellent reviews and safety ratings, and has sold more than 10,000 cars this year. In California, Tesla is outselling brands like Volvo, Buick, and Porsche so far in 2013, according to California Auto Outlook, a publication of the California New Car Dealers Association.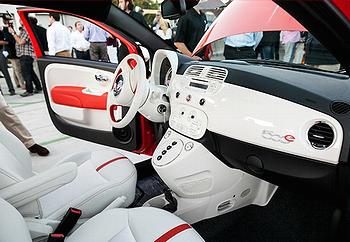 Consumers are seeing many more electric options in dealers' showrooms, and many more will be there shortly. BMW will soon release its i3 electric car in the United States and new models from Volkswagen and Cadillac will be arriving soon.
Four of the top five cities for plug-in vehicles – San Francisco, Los Angeles, Seattle, New York City, and Atlanta – are in states with financial incentives – California, Washington, Georgia.
More charging options are on offer. Particularly useful is workplace charging that allows commuters to park their vehicles for eight or more hours. Charging vehicles for long periods of time means that businesses can invest in lower-voltage outlets instead of more expensive high-power recharging stations, the UCS explains.
Car sharing and rental services give drivers a chance to evaluate a model by driving it, and the UCS says the visibility of these cars and word-of-mouth is likely reinforcing sales growth.
The scientists conclude that plug-in vehicles "are on the right track" with sales figures showing steadily growing consumer acceptance, as would be expected from a developing market.
Game-changing automotive technologies often take many years to become a significant part of the new-vehicle market. For example, the Toyota Prius recently claimed the spot of best-selling car in California after 12 years on the market, the scientists point out.
They predict that the electrified vehicle market will overcome its current challenges, writing, "Plug-ins face higher hurdles than hybrids did a decade ago, so a steady increase in sales and number of models should be seen as a positive sign that plug-ins are poised to be a significant segment in the U.S. auto fleet."
Copyright Environment News Service (ENS) 2013. All rights reserved.