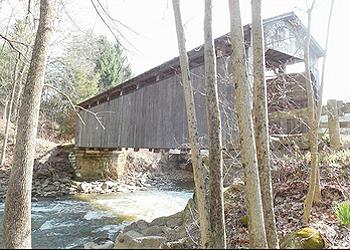 YOUNGSTOWN, Ohio, September 9, 2016 (ENS) – Faced with state and federal charges, Rutgers Organics Corporation has agreed to complete the cleanup of the Nease Chemical Superfund Site near Salem, Ohio, at an estimated cost of $18.75 million.
Contamination released from the defunct chemical plant more than 40 years ago injured the groundwater aquifers under the 44-acre Superfund site – now are unusable as a source of drinking water.
The Nease Chemical Company operated on state Route 14 from 1961 to 1973, producing household cleaning products, fire retardants and pesticides, including the pesticide Mirex, a probable human carcinogen no longer made in the United States.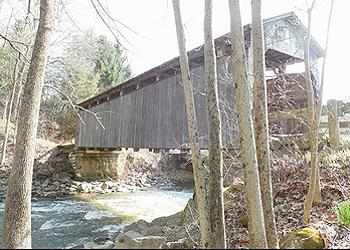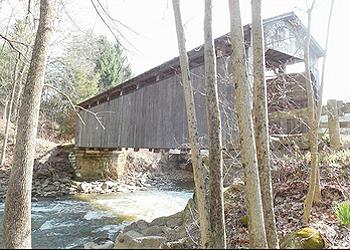 Mirex and other hazardous substances have been found in the soil, groundwater, sediments, flood plains and wetlands in the area, as well as in the fish in the main surface water body closest to the site, the Middle Fork Little Beaver Creek.
Based in State College, Pennsylvania, Rutgers acquired the assets of Nease Chemical, which ceased operations in 1973. Since 1988, Rutgers has cooperated with the U.S. Environmental Protection Agency to investigate and clean up the site.
The agreement is formalized in a consent decree lodged in federal court today in Youngstown by the U.S. Department of Justice, U.S. Environmental Protection Agency, U.S. Department of Interior and the State of Ohio.
Under the consent decree, Rutgers also agrees to restore injured natural resources at the site and nearby areas, at a cost of $500,000. Further, Rutgers will reimburse federal and state agencies for their past responses and assessment costs of about $1 million.
"I want to thank our state partners, as well as recognize the cooperation of defendant Rutgers, for joining us on a path forward to clean up the contaminated Nease Site while preserving undeveloped land and protecting local drinking water sources," said Assistant Attorney General John Cruden with the Justice Department's Environment and Natural Resources Division.
"This agreement will undo the damage done in the past while preserving creeks and the watershed for future generations," said U.S. Attorney Carole Rendon for the Northern District of Ohio.
"This settlement will protect human health and the environment in northeast Ohio by reducing the risk of exposure to potentially harmful chemicals," said U.S. EPA Acting Regional Administrator Robert Kaplan. "EPA looks forward to working with our federal and state partners to clean up the site and restore the Little Beaver Creek watershed."
Under the consent decree, Rutgers will cap contaminated soil and treat the ponds and ground water. Rutgers will also remove contaminated sediment and floodplain soil and replace it with clean material.
The total cleanup, including long term operations and maintenance, is estimated to cost $18.75 million.
"The U.S. Fish and Wildlife Service is looking forward to continuing the cleanup and restoration of injured natural resources at the Nease Chemical Site," said FWS Deputy Midwest Regional Director Charlie Wooley. "This settlement enables the Service and other trustees to work together to restore lost resources and protect valuable habitat in the Little Beaver Creek watershed."
As part of the settlement, Rutgers will remove a low-head dam, known as the Lisbon Dam on the Middle Fork Little Beaver Creek, and restore adjacent streamside habitat. Those projects, estimated to cost up to $150,000, are expected to help establish a free-flowing stream with a healthy, diverse fish population.
Rutgers will also fund a $366,000 trust to conserve lands in the Little Beaver Creek watershed, especially lands that are subject to pressures from new development in the area, to help provide valuable habitat. The trust will seek to conserve property to protect local drinking water source areas from further contamination.
Further, Rutgers will reimburse the federal and state agencies for their past response and assessment costs, totaling approximately $1 million and agrees to fund all future oversight and assessment costs.
"This settlement will help protect the environment and Ohio families," said Ohio Attorney General Mike DeWine. "It requires the cleanup of a long-contaminated site and the restoration and preservation of natural resources."
While the Superfund site is just 44 acres, the chemicals contaminated a much wider area.
"About 280 acres of habitat were contaminated by hazardous substances injuring surface and ground waters at the former Nease Chemical site," said Ohio EPA Director Craig Butler.
"Healthy streams and waterways are critical to Ohio's citizens and our economy," Butler said. "This consent decree is a welcome step forward after many years of work to bring the area stream habitats back to healthy, functioning waterways and protecting drinking water resources into the future."
Today's settlement, lodged with the U.S. District Court for the Northern District of Ohio, is subject to a 30-day public comment period following notification in the Federal Register and final approval by the court. To view the consent decree or to submit a comment, visit the department's website: www.justice.gov/enrd/Consent_Decrees.html.
Copyright Environment News Service (ENS) 2016. All rights reserved.