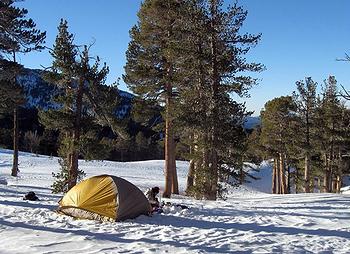 WASHINGTON, DC, February 12, 2016 (ENS) – President Barack Obama today designated three new national monuments encompassing nearly 1.8 million acres of existing federal lands in southern California: Mojave Trails National Monument, Sand to Snow National Monument, and Castle Mountains National Monument.
These designations nearly double the number of acres of public lands that President Obama has protected – a total of more than 265 million acres of land and water – more than any other president in history.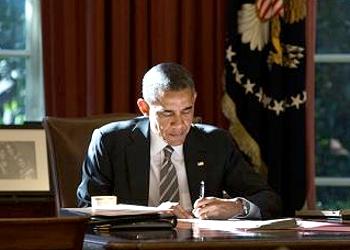 "Our country is home to some of the most beautiful God-given landscapes in the world. We're blessed with natural treasures – from the Grand Tetons to the Grand Canyon; from lush forests and vast deserts to lakes and rivers teeming with wildlife," said President Obama. "And it's our responsibility to protect these treasures for future generations, just as previous generations protected them for us."
Secretary of the Interior Sally Jewell and Secretary of Agriculture Tom Vilsack today joined members of Congress, state and local officials, and local business and community leaders in applauding the President's creation of the three monuments.
Located in San Bernardino and Riverside counties about an hour from Los Angeles and an hour from Las Vegas, the monuments protect spectacular landscapes, fragile wildlife habitat, unique historic resources, and important cultural sites.
The three designations connect Mojave National Preserve, Joshua Tree National Park, San Bernardino National Forest, and 15 wilderness areas previously designated by Congress, creating a series of protected federal lands stretching hundreds of miles.
The monuments permit current uses of the land to continue, including: military training operations, off-highway vehicle recreation, transportation, utility corridors, and existing mining operations.
The monuments announced today are the result of nearly two decades of leadership by U.S. Senator Dianne Feinstein to craft legislation to protect the special places of the California desert.
In October, senior administration officials visited Palm Springs, California, at the senator's invitation to hear from the community about its vision for conservation in the California desert.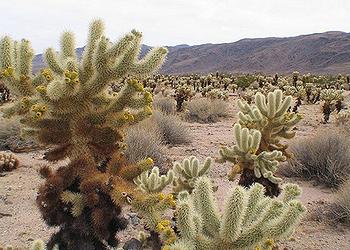 Supporters of protecting these areas include local counties and cities, business groups, tribes, hunters, anglers, faith-based organizations, recreationists, local land trusts and conservation groups, and students.
The designation of national monuments safeguards natural, historic, recreational and scenic features from industrial development. It also ensures that these public lands remain open to outdoor recreation, hunting, grazing, and traditional uses, and allows for enhancement of visitor services and facilities.
Mojave Trails National Monument spans 1.6 million acres of mountain ranges, ancient lava flows, and sand dunes, including 400,000 acres that Congress had previously designated as Wilderness.
The monument will protect irreplaceable historic resources including ancient Native American trading routes, World War II-era training camps, and the longest remaining undeveloped stretch of Route 66.
Additionally, the area has been a focus of study and research for decades, including geological research and ecological studies on the effects of climate change and land management practices on ecological communities and wildlife.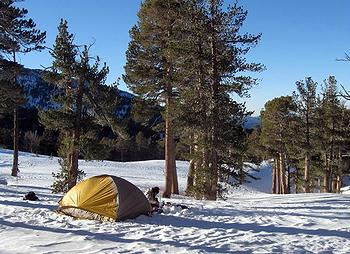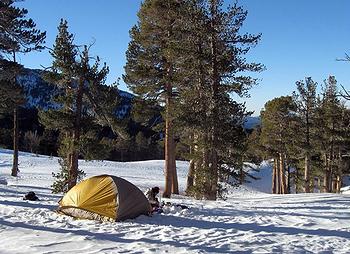 The Sand to Snow National Monument covers 154,000 acres, including 100,000 acres of wilderness designated by Congress. One of the most biodiverse areas in southern California, this monument supports more than 240 species of birds and 12 threatened and endangered wildlife species.
The monument area is an important wildlife corridor for mule deer, mountain lions, black bears, bighorn sheep, and desert tortoise.
The headwaters of the Whitewater River and Santa Ana River, southern California's longest river, run through this area.
The site of the region's tallest alpine mountain that rises from the floor of the Sonoran Desert, the monument also will protect sacred, archaeological and cultural sites, including an estimated 1,700 Native American petroglyphs.
Featuring 30 miles of the world famous Pacific Crest National Scenic Trail, the area is a favorite for camping, hiking, hunting, horseback riding, photography and wildlife viewing.
"Sand to Snow's peaks and valleys have long provided physical and spiritual sustenance to native people," said Secretary Vilsack. "Today, they are also an inspiration and recreational beacon to millions. We are honored to ensure the permanent protection of these cherished places."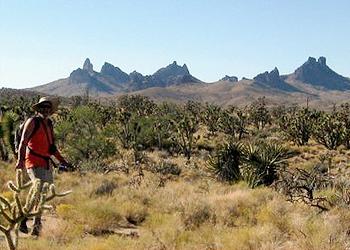 The Castle Mountains National Monument is an integral piece of the Mojave Desert with important natural resources and historic sites, including Native American archeological sites.
The 20,920-acre monument will serve as a critical connection between two mountain ranges, protecting water resources, plants, and wildlife such as golden eagles, bighorn sheep, mountain lions, and bobcats.
The three new monuments bring to 22 the number of national monuments established by President Obama under the Antiquities Act, an authority exercised by 16 presidents starting with President Theodore Roosevelt in 1906 and used to protect treasures such as the Grand Canyon, the Statue of Liberty, and Colorado's Canyons of the Ancients.
Last year, President Obama announced the Every Kid in a Park initiative to give every fourth-grade student and their families a free pass to National Parks and all other federal lands and waters for a full year. Check out FindYourPark.com.
Copyright Environment News Service (ENS) 2016. All rights reserved.
© 2016, News Editor. All rights reserved.