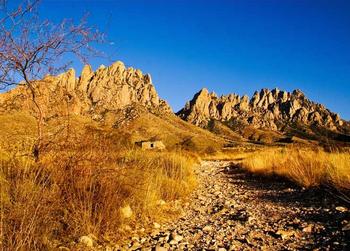 WASHINGTON, DC, May 21, 2014 (ENS) – President Barack Obama has proclaimed Organ Mountains-Desert Peaks region in south central New Mexico to be a National Monument, extending the protective status across more than 775 square miles.
Retired U.S. Senator Jeff Bingaman, U.S. Senators Tom Udall and Martin Heinrich, and community leaders from New Mexico joined the President and Secretary of the Interior Sally Jewell Wednesday for the signing ceremony at the Department of Interior.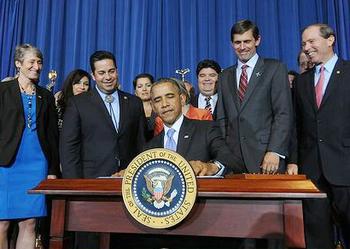 Signing the proclamation, the President recalled with a grin the feeling of going on a hike "without a security detail behind me. It's a wistful feeling," he said as the crowd chuckled.
Obama called the Organ Mountains that overlook Las Cruces, New Mexico "a spectacular sight," with "massive rocks that jut up 9,000 feet in the air and stretch for 20 miles, like the organ pipes of a giant."
"And they're home to many of God's smaller creatures, as well," Obama said, "deer and antelope roam; falcons, mountain lions. There are even plant species that don't grow anywhere else in the world."
The caves and peaks and cliffs of this region bear the marks of thousands of years of history. "From the rock art of some of the first Native peoples living on the land to the trail traveled by some of the first overland mail carriers. Some of the most notorious adventures of the Wild West were written in the Organ Mountains-Desert Peaks region," said Obama, recounting that the outlaw Billy the Kid took cover in the Robledo Mountains and inscribed his name there.
Thousands of Native American petroglyph's and pictographs adorn the rock faces and Obama said, "Legend has it that Apache chief Geronimo hid in these same mountains and staged a miraculous escape from what is now called Geronimo's Cave."
The President said Americans value the region not only for its beauty and its history, but also for the support it gives to the local economy. "Every year, tens of thousands of Americans visit the region to discover what still remains of these landmarks, and to explore what lies along its beautiful trails. Families go on vacation. Tribes return to uphold rich traditions. Archeologists dig for ancient artifacts. Scientists study a thriving environment. And all of it supports the local economy and jobs in the region."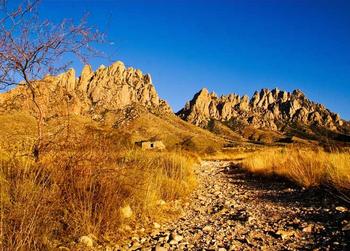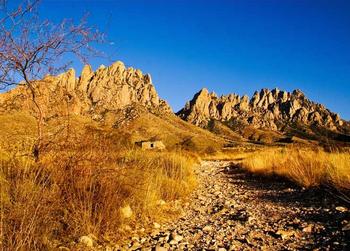 Obama cited a recent study showing that the Organ Mountains-Desert Peaks designation as a National Monument could double the number of visitors to the area and help grow the local economy by more than 70 percent, while preserving access for sportsmen, ranchers and recreational users.
"It's impossible to put a price on towering peaks and pristine forests and America's cultural history, but we know that our national parks have an economic impact that extends beyond their boundaries," said Obama. "In 2012, hundreds of millions of recreational visits to public lands and waters generated over $50 billion for local communities, and supported nearly 900,000 jobs."
"So whether they're hiking or camping or fishing, visitors to our parks and public lands are not only enjoying the bounty of our natural resources, but also they're promoting jobs and they're promoting growth. And continuing to set aside federal land for outdoor recreation will drive critical revenue for those local communities, and preserve our pristine lands for generations to come," said Obama.
The Organ Mountains-Desert Peaks National Monument is the second national monument Obama has designated this year, the 11th overall. "I've preserved more than 3 million acres of public lands for future generations. And I am not finished," he said, promising to "preserve federal lands where communities are speaking up," with or without the cooperation of Congress.
Obama expressed his gratitude for the support of ranchers and tribal leaders and hunters of the region and Senators Heinrich and Udall and former Senator Bingaman, "who were instrumental in helping preserve this treasured landscape."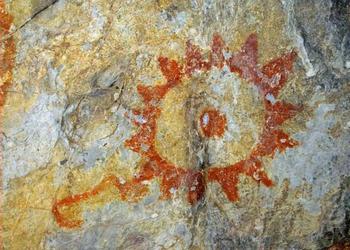 Bingaman began working with the local community to develop this proposal in 2007. Udall and Heinrich introduced the Organ Mountains-Desert Peaks Conservation Act in the Senate last December, where it is still stalled in committee.
Obama said, "Congress is sitting on dozens of bills that would help protect our precious land and wildlife. And by one count, there's a set of 10 land conservation bills that have been introduced a combined 52 times over the past 30 years, and they are still stuck. So I'm here to pick up a little bit of the slack. (Laughter and applause.) Because there is no time to waste to preserve our precious resources and give a shot in the arm to local economies, like Las Cruces."
Senator Udall is pleased with the National Monument designation. "New Mexico has a new national monument today, thanks to thousands of New Mexicans who worked as part of a grassroots effort. They spoke up and worked hard, and I want to say a big congratulations to them," Udall said.
"The newest national monument will put the unique and spectacular desert landscapes of Southern New Mexico on recreation maps around the world, attracting tourists to the region, creating jobs and bringing in millions of dollars in tourism revenue. It will preserve hiking, hunting and other recreation opportunities, and ensure Las Cruces's beautiful backdrop will be protected for generations to come."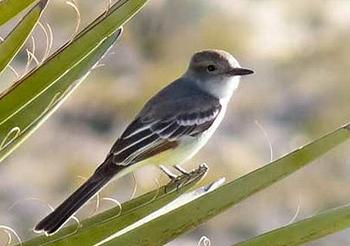 "Today is a historic day for New Mexico and our country," Senator Heinrich said. "The Organ Mountains-Desert Peaks National Monument will help protect Doña Ana County's iconic backdrop while preserving cultural links to our past and boosting the region's outdoor recreation economy. Our newest monument would not have been possible without the overwhelming support from the local community."
"New Mexico is blessed with majestic lands and the Organ Mountains-Desert Peaks are a tremendous example of the beauty of our great state," said Congressman Ben Ray Luján of New Mexico at the signing ceremony.  "The people of New Mexico have a special connection with these precious lands and the monument designation will ensure that not only the land but our culture and way of life will be protected for years to come."
Environmentalists are delighted with the new National Monument.
"We're thrilled that President Obama will use his authority to protect this important piece of America. As the crown jewel of the southern Rockies, there is no place quite like it on Earth," said Sierra Club Executive Director Michael Brune, who visited the area with his family last fall. "Thanks to this designation, families will be able to experience the Organ Mountains-Desert Peaks' cultural sites, rugged landscape, and wildlife for years to come."
The new national monument encompasses Broad Canyon, Sleeping Lady Hills, Rough and Ready Hills, Picacho Peak, Mount Riley, Peña Blanca and Bishop's Cap, and contains more than 5,000 archeologically and culturally significant sites.
Copyright Environment News Service (ENS) 2014. All rights reserved.