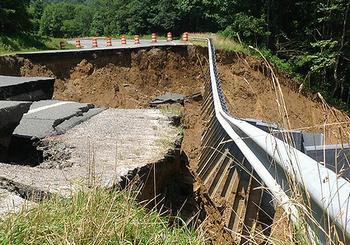 WASHINGTON, DC, February 3, 2015 (ENS) – Anthony Foxx, U.S. Secretary of Transportation, Monday issued a report titled "Beyond Traffic: Trends and Choices 2045" that he hopes will open a national conversation leading to better transportation and stronger infrastructure across the United States.
In his "Letter to the Reader" that opens the 275 page report, Foxx writes, "'Beyond Traffic' is intended to open a national dialogue about what our country really needs and why we need it. It is a draft survey of major forces impacting transportation and a discussion of potential solutions that can be adopted to address those forces. We hope it prompts a long overdue national conversation. We also hope it generates a lot of thoughtful feedback to inform the final version."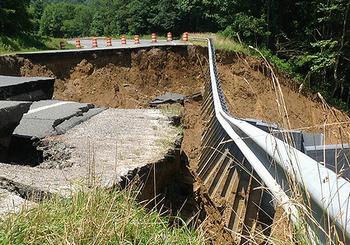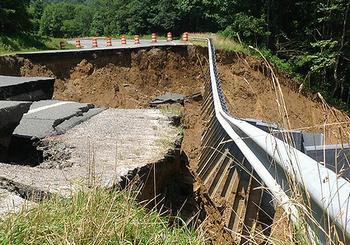 The federal government cannot solve all transportation problems alone, Foxx explains, state and local governments and the private sector must be involved. He intends to release a final report incorporating a wide-ranging discussion and the resulting solutions later this year.
It is no accident that Foxx released "Beyond Traffic" on the same day that President Barack Obama released his Fiscal Year 2016 budget year, allotting $94.7 billion for the Department of Transportation.
Foxx said Monday, "The President's Budget provides a total of $94.7 billion in 2016 for the Department of Transportation to make the critical investments we need in infrastructure to promote long-term economic growth, enhance safety and efficiency, and support jobs for the 21st century."
Director of the National Economic Council Jeff Zients told reporters in a news conference Monday, "We have an over-$1-trillion deficit in infrastructure. All of us feel it every day. Workers trying to get to work stuck in traffic. Businesses trying to get products overseas in an efficient manner to export and support good-paying jobs. Infrastructure is critical to all of this, and we're not where we need to be."
Zients, who also serves as assistant to the President for economic policy, told reporters, "The President goes very big on infrastructure in the budget to repair roads, bridges, freight, and our rail systems. It's a long-term plan, so it's six years – up from four years last year. We've been solving infrastructure in few-month patches. That is no way to plan infrastructure projects. So this is a six-year proposal."
"It's $480 billion, which allows us to fund at about 40 percent above the current level of spend. And there are many high-return investments for that $480 billion," said Zients. "Importantly, it's fully paid for through business tax reform – specifically the one-time money that's overseas, bringing that money back and raising taxes on that money to pay for the plan."
The Obama Administration believes that because infrastructure is traditionally a bipartisan issue, the Republican-controlled Congress will get behind this portion of the budget.
"Beyond Traffic" provides momentum and facts on which Congressional approval for infrastructure spending can be based.
The report took a year to write. U.S. DOT assembled a team of internal and external experts to examine the nation's transportation system. The team shared its findings and solicited feedback in six public webinar sessions that drew 1,300 participants, including engineers, researchers, transportation planners, pilots, truck drivers, transit operators, safety advocates and disability rights advocates.
The United States faces many transportation problems, Foxx explains.
Public revenues to support transportation are not keeping up with the rising costs of maintenance and capacity expansion. Sixty-five percent of U.S. roads are rated in less than good condition; a quarter of the nation's bridges need significant repair; 45 percent of Americans lack access to transit.
The federal gas tax is no longer enough to address U.S. transportation needs. "Overall financing uncertainty, shortfalls in the Highway Trust Fund, and the absence of reliable federal funding for rail, marine highways, and ports have created a need for new financing mechanisms," the report states.
The report projects a future in which the gas tax will fall farther and farther behind needs. "As gasoline-powered vehicles become even more fuel-efficient, electric and alternative-fuel vehicles become more popular, and the cost of building and maintaining infrastructure continues to rise, the purchasing power of the gas tax will keep declining. We may need to revisit the fundamental assumptions that underpin how our surface transportation infrastructure is funded. The Congressional Budget Office estimates that we will face a $167 billion budget shortfall over the next decade if we choose to maintain current spending levels without addressing revenues. This is unsustainable."
"Beyond Traffic" takes into account the effects of climate change over the next 30 years, including "global mean sea level rise, temperature increases, and more frequent and intense storm events, all of which will impact highways, bridges, public transportation, coastal ports and waterways."
The U.S. transportation picture will be very different in 30 years, the report warns.
In 2045, the U.S. population will have grown by 70 million, and "emerging megaregions" could absorb 75 percent of the population. Population growth will be greatest in the South and West, and rural populations are expected to continue declining.
"It is possible that Americans, particularly millennials, will continue reducing trips by car in favor of more trips by transit and intercity passenger rail," the report states. "In 2045 there will be nearly twice as many older Americans, so more people will need quality transit connections to medical and other services."
By 2045, freight volume is projected to increase 45 percent. Online shopping is driving up demand for small package home delivery, which could soon substitute for many household shopping trips.
"Strong domestic energy production may enable the U.S. to become a natural gas net exporter by 2020, but pipeline capacity may hamper growth and lead to greater movement of oil by rail," the report projects.
Not only is U.S. infrastructure showing its age, the country has outgrown it, the report states.
"If you drive a car, you now spend, on average, the equivalent of five vacation days every year sitting in traffic. If you drive a truck, highway congestion has made you an expert at navigating bumpy side roads – and you are not alone. Every year, trucks are losing $27 billion on wasted time and fuel," the report states.
If the U.S. fails to change, the report warns, "in 2045, the transportation system that powered our rise as a nation will instead slow us down. Transit systems will be so backed up that riders will wonder not just when they will get to work, but if they will get there at all."
"Beyond Traffic" is not an action plan and is not intended to be, Secretary Foxx explains. "It is a survey of where we are and where current trends may take us if left unaddressed."
"This is not a picture of our inevitable future. It is the objective truth – and one we hope inspires Americans to, in a way, launch a comeback," Foxx says.
The Transportation Department invites everyone to read the report and share their feedback at www.dot.gov/beyondtraffic
Copyright Environment News Service (ENS) 2015. All rights reserved.