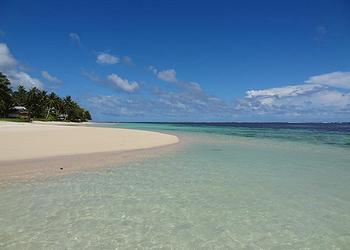 By Suzanne Maxx
NEW YORK, New York, July 19, 2016 (ENS) – United Nations Headquarters was bustling with activity on Monday, full beyond capacity as island dwellers from around the world gathered for the Multi-Stakeholder Partnership in the High-level Political Forum on Sustainable Development Goals, to chart the progress of Small Island Developing States (SIDS).
In December 2015, the General Assembly adopted a resolution establishing the Small Island Developing States (SIDS) Partnership Framework in line with the priorities of island nations.
The SIDS Partnership Framework empowered the UN Secretariat to organize an annual, action-oriented, results-focused Global Multi-stakeholder SIDS Partnership Dialogue.
This third annual event provided an opportunity for the reviewing the progress made by existing partnerships, sharing of best practices, lessons learned, and challenges faced in implementation.
Sebastiano Cardi, Ambassador of Italy co-chaired the Steering Committee on Partnerships for SIDS with Permanent Representative of Maldives to the UN and Ambassador of Maldives to the United States Ahmed Sareer.
They and the delegates took stock of the two-year journey since the multi-stakeholder partnerships began. Much progress has been made with more than 300 partnerships now established.
An online reporting template, the SIDS Action Platform, has helped track specific measurable results of the partnerships.
The SIDS partnerships started with a focus on the Pacific Region, and the program is now expanding to other islands around the world.
In an attempt to control the vast quantities of plastic litter, discarded fishing nets and other waste, the Global Partnership on Marine Litter mechanism was born in 2012 at the UN's environmental Rio+20 summit.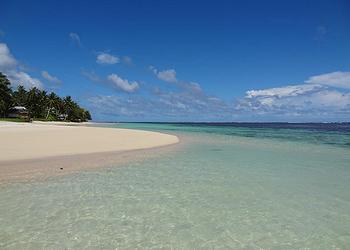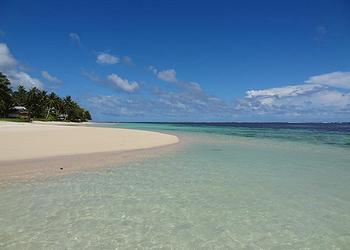 This partnership's core goals are reducing the levels and impacts of land-based litter and solid waste in the aquatic environment and, at the same time, reducing levels and impact of sea-based sources of marine debris – solid waste, lost cargo, abandoned, lost or discarded fishing gear, and abandoned vessels.
The Samoan Islands archipelago in the central South Pacific has two governments separated by 64 km of ocean – the independent country of Samoa in the western half of the island chain, and the territory of American Samoa covering the islands to the east.
New ways of cleaning up rubbish and marine debris are being introduced on many of the islands, as is separating garbage for recycling. Samoa now has an active waste-separation program, and Samoan residents have started distributing rubbish bins to hotels with multi-stakeholder partners.
A locally produced film clip from Samoa shown at the conference  illustrated some approaches to reducing levels and impacts of accumulated marine debris on shorelines, aquatic habitats, and biodiversity.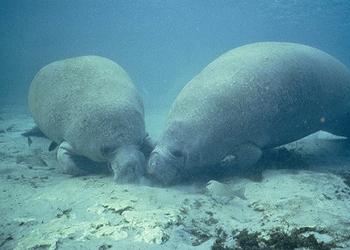 One of the challenges the multi-stakeholder partnerships have had to overcome is the building of trust between public and private sectors, and with civil society.
Climate change, sustainable energy and ocean preservation have taken priority, but other areas of partnership development also are needed, especially around alternative transportation and endangered species.
The World Bank has invested in The Partnership Meeting the climate challenge: Briefing on the Small Island State Resilience Initiative (SISRI) with US$800 million a year for SIDS.
Knowledge is connected in the three pillars: institutional, operational, technical-early warning detection of natural disasters.
Dedicated World Bank Team SIDS specialists shared knowledge from many organizations on the resilience of coral reefs, and for risk assessment with road maps in flood zones.
The collaborations are valuable as a common theme of the partnerships was the synergy of teams, and the goal of transparency about results and process through partnerships.
The Samoa–Samoa Pathway has 69 partnerships, of which 17 have implemented solutions, explained Peseta Noumea Simi, CEO of the Governments of Samoa's Ministry of Foreign Trade.
"The challenges are to address ocean acidity and use a common framework, improvement and establish endurable partnership, there are trust and accountability as well as equal," she explained.
A joint partnership with Italy and Japan set up a Pacific Regional Center for Climate Change. This looks to be a win/win for all involved in the multi-level partnership, Capacity building and the gathering of greater resources to cope with climate change than those available to island states alone are the goals.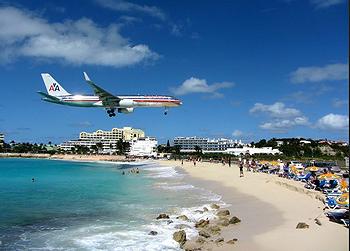 At Monday's meeting, the International Civil Aviation Organization's air transportation partnership with Small Island States was praised as helpful as it, "promotes understanding and security through cooperative aviation regulation."
For the small island states the ICAO joint partnership is a lifeline to ecological and social development, as the airlines can offer help in crisis, support for public health, protection for ecosystems and climate change.
Tourism is the most important industry for the fragile and beautiful small island states. Yet for all the billions of dollars spent each year on travel to and tourism in island countries, many islands still lack sustainable transportation, and quality aviation infrastructure. More framework coding, policy, safety, and regulations are needed along with adequate funding for aviation, the partners agreed.
The Small Island Developing States are communities that live close to nature, with lives centered around the ocean.
Although they have what is left of a natural paradise, these islands now are confronted with many threats – rising sea levels, and increasing catastrophic disasters, multiplying due to human-caused climate change from the industrialized developed countries.
Climate refugee numbers are increasing daily, and people are losing their land and homes due to climate change, and related severe storms.
These partnerships for SIDS with the 17 Sustainable Development goals are potential life savers, not just for humans, but also for the ocean and ocean species.
Small Island States offer one of the last frontiers where people can discover a better balance with nature, participants agreed. Partnerships are key, to unite more than nations, to reach people, and engender respect for the planet.
Copyright Environment News Service (ENS) 2016. All rights reserved.
Environment News Service (ENS) © 2016 All Rights Reserved.