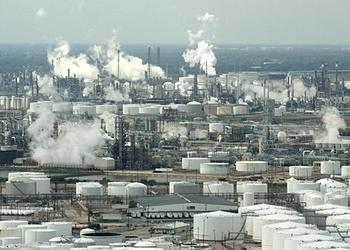 WASHINGTON, DC, May 15, 2014 (ENS) – To protect neighborhoods located near oil refineries, the U.S. Environmental Protection Agency today proposed to update the air pollution standards for refineries – standards that environmental groups proved in court are more than a decade overdue.
The EPA's proposal would, for the first time, require monitoring of air concentrations of benzene around the fence line perimeter of refineries to ensure that emissions are controlled. These results would be available to the public.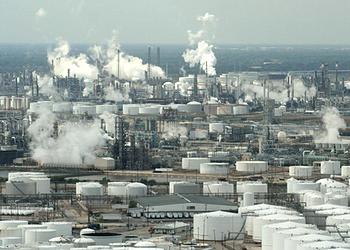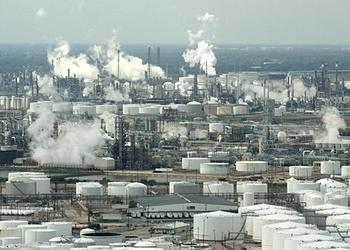 The proposal would also require upgraded emission controls for storage tanks, including controls for smaller tanks; performance requirements for flares to ensure that waste gases are properly destroyed; and emissions standards for delayed coking units, which are currently a significant unregulated source of toxic air emissions at refineries, the agency said.
EPA Administrator Gina McCarthy said, "The common-sense steps we are proposing will protect the health of families who live near refineries and will provide them with important information about the quality of the air they breathe."
The newly proposed standards come in response to a 2012 lawsuit filed by the public interest law firm Earthjustice and the nonprofit Environmental Integrity Project on behalf of affected community groups in Texas, California and Louisiana.
The groups alleged that while the EPA was required under the Clean Air Act to update refinery pollution standards every eight years, the agency had failed to do so. The suit was resolved in a court ordered consent decree filed January 13, 2014 in the U.S. Court of Appeals for the District of Columbia that set the rulemaking schedule.
The decree commits the EPA to perform risk and technology reviews for maximum achievable control technology in two categories of refinery processes. The agency agreed to propose final updates to the MACT standards by today's date, and promulgate them by April 17, 2015.
The environmental groups are particularly pleased with the EPA proposal to require monitoring of air concentrations at the fence line of refinery facilities to ensure proposed standards are being met and that neighboring communities are not being exposed to unintended emissions.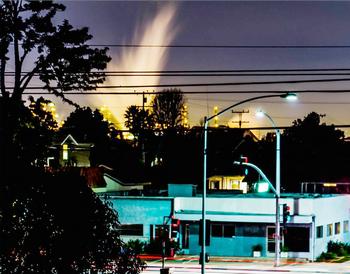 In their lawsuit the groups told the court, "Plaintiffs' members have regularly faced and currently live subject to the likelihood of continuing to experience emission spikes, equipment malfunctions, power failures, and explosions from refineries that undermine their ability to live their lives and follow day-to-day routines and threaten their ability to enjoy being inside their homes, as well as their ability to walk, bike, garden, play, or sit outside near their homes."
After the consent decree was signed, EPA conducted a demographic analysis of individuals living near petroleum refineries for different social, demographic and economic groups. The agency found that about half of the people most at risk from refinery emissions are minorities, roughly twice the percentage of minorities in the general population.
Lisa Garcia, Earthjustice's vice president of health, said, "For the EPA to include fence line monitoring and a fence line air standard in today's proposal is a very significant step and a win for communities. People who live near refineries, along with environmental justice advocates, have been demanding fence line monitoring for years because they have a right to know what pollutants are being emitted at the fence line."
Adrian Shelley is executive director of one of the plaintiff groups, Air Alliance Houston. He lives and works in the city of Houston, Texas, which has eight major refineries but is the only city in America with no zoning.
"We have many fence line communities," Shelley told reporters on a conference call today. "For the first time, EPA has set a fence line air quality standard and required fence line monitoring. We have been advocating this for yours. It is absolutely essential that we know what is leaving the refineries. There are homes, parks and schools immediately across those fence lines."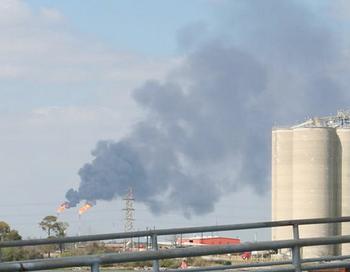 "Now we will have new standards on flares, tanks, and the removal of unlawful loopholes that refineries have used to get out of emissions violations at startup and shutdown. We're very pleased."
But Shelly says that while the proposed rule does give communities a tool to seek enforcement when violations occur, more is needed.
"The proposal is for passive fence line monitoring, not active fence line monitoring," he said. "This is only a first step."
"It's not only about communities can do, it's about what facilities themselves can do," said Shelly. "With sophisticated flare monitoring in place, it can be easier for facilities to identify a leak that was not previously recognized."
Several environmentalists point out that refineries can benefit by stopping these leaks, thereby stopping product loss.
But refinery lobby groups fail to see the new rule in a positive light.
"EPA's refinery rule comes with a high price tag but uncertain environmental benefits while emissions continue to fall under existing regulations," said the American Petroleum Institute today.
Howard Feldman, API director of regulatory and scientific affairs, said, "This rule is intended to evaluate what risk, if any, is posed to the public from refinery emissions. But EPA has already concluded the risks associated with refinery emissions are low and the public is protected with an ample margin of safety."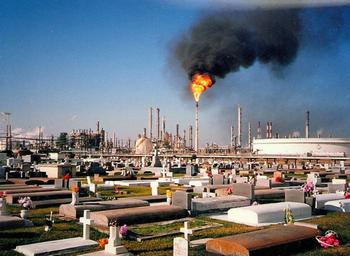 "America's refineries have been reducing emissions for decades and will continue reducing emissions under existing regulations while making the cleanest fuels and helping to improve air quality," Feldman said.
Registering disagreement based on his experiences is Jesse Marquez of Coalition For A Safe Environment in Wilmington, a mixed industrial and residential neighborhood in the South Los Angeles area.
"The coalition prepared a flaring analysis; it increased at every refinery every year," Marquez told reporters today.
"There are recovery techniques that are cost effective and available off the shelf, but it is not mandatory for refineries to use them," he said.
"We have hundreds of residents who live on the fence lines," said Marquez. "When there are major flaring events, children are rushed to hospitals suffering from exposure to particulate matter. Because the doctors do not know what's being released, our children are being misdiagnosed, they get wrong treatments, wrong medicines."
The National Association of Clean Air Agencies supports the EPA's proposed rule.
NACAA Executive Director Bill Becker said today that the fence line requirements are a big step forward. "For the first time ever, these facilities will be required to monitor the toxic pollution levels at their fence lines and take appropriate steps to reduce emissions, where necessary. This is particularly important in light of the fact that a typical refinery has hundreds of emissions points, many of which are 'fugitive' emissions, not emanating from a particular stack."
"Many of these hazardous air pollutants are cancer-causing and not adequately controlled and present disproportionate health and environmental impacts, especially on environmental justice communities. The public deserves the right to know whether the air they are breathing is safe," said Becker. "Fortunately, today's rule, when implemented, will provide a huge boost in helping define the air toxic footprint at these refineries."
EPA will take public comments on the proposal for 60 days after it is published in the Federal Register. The agency plans to hold two public hearings, near Houston and Los Angeles, and will finalize the standards in April 2015.