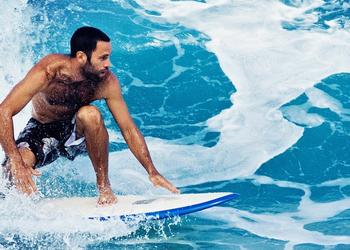 ELEUTHERA, The Bahamas, June 5, 2015 (ENS) – Jack Johnson, the multi-platinum recording artist, acclaimed for his environmental work, was appointed United Nations Environment Programme, UNEP, Goodwill Ambassador today, during a ceremony on the Bahamian island of Eleuthera.
The designation was one of the highlights of the 2015 World Environment Day, the United Nations' way of raising worldwide awareness and encouraging action for the environment, observed in more than 100 countries.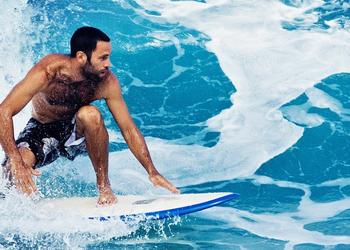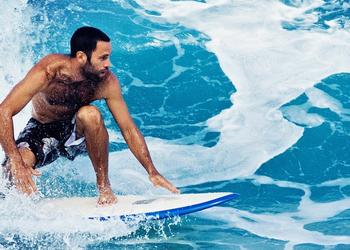 "Becoming a UNEP Goodwill Ambassador is an honor for me," said Johnson, who lives in Hawaii.
"In Hawaii, when we work together we say 'Laulima,' which means "many hands." It is always impressive to see what can be accomplished when you build the right team and get all those hands working together. I see this relationship with UNEP as a way to reach and inspire more people to be active in their local communities, as well as a way for me to learn more about environmental issues around the world."
UNEP Executive Director Achim Steiner said, "Jack Johnson is an inspirational artist and committed environmentalist. His millions of fans around the world form part of a unique network that engages with environmental non-profits at each of his tour stops; encouraging communities to work together to address environmental issues from promoting the consumption of sustainably produced local food to plastic free initiatives. His efforts to green the music industry are unprecedented, and ones we wholeheartedly endorse."
Since 2001, Johnson has released six studio albums and two live albums that have sold over 20 million copies worldwide.
His Brushfire Records label and touring crew have been leaders in the greening of the music industry and his All At Once social action network has mobilized millions of young people to become active in environmental protection.
Johnson, with his wife Kim, founded the Kokua Hawaii Foundation to support environmental education in Hawaii's schools and communities, as well as the Johnson Ohana Charitable Foundation to support environmental, art and music education worldwide.
Johnson's donations of tour and album profits, along with his personal charitable activities, have resulted in over $30 million US directed to charity since 2001.
In his role as UNEP's Goodwill Ambassador Jack Johnson will help to generate interest and mobilize positive action for environmental causes in support of UNEP's work. He will focus particularly on issues such as marine litter and promoting sustainable food systems and plastic free initiatives.
Among other activities, Johnson will support the Think.Eat.Save. Reduce Your Foodprint initiative. Launched in 2013 by UNEP, the Food and Agricultural Organization and partners from public and private sectors, the campaign draws attention both to the issue and the absurdity of high volumes of perfectly edible produce never making it from the farm to the fork.
A 2013 FAO study shows that at least a third of all food produced on the planet is lost or wasted. The Think.Eat.Save campaign increases awareness of this waste and catalyzes action to prevent it among all sectors of the society, including through exchange of inspiring ideas and projects.
Marine litter will be another focus of Johnson's activities on behalf of UNEP. In 2014 UNEP and partners reported that each year as much as 20 million tonnes of plastic end up in the world's oceans, costing at least US$13 billion annually in environmental damage to marine ecosystems.
The report valued the overall natural capital cost of plastic use in the consumer goods industry at US$75 billion and made recommendations for better management and disclosure of plastic use in the sector. Through the Global Partnership on Marine Litter and other relevant initiatives, UNEP works to reduce the influx of waste into the ocean and to prevent plastic from getting into the environment in general.
Johnson's designation took place during the 5 Gyres SEA Change Youth Summit, jointly organized by 5 Gyres, The Island School, Cape Eleuthra Institute, Jack Johnson and All At Once.
The Summit brings together activists, artists, filmmakers, scientists, educators and youth to explore how island nations will deal with plastic pollution in the 21st century and to develop community action projects to raise awareness about local plastic free solutions.
It also serves as a kick off for Leg 2 of the 5 Gyres SEA Change sailing expedition, which Johnson is joining, and which will conduct and build on the global research on plastic pollution in the North Atlantic Subtropical Gyre.
Immediately following the designation ceremony, and in celebration of World Environment Day, Johnson joined UNEP Director Naysán Sahba, and students from the Youth Summit in removing plastics and marine debris from a local beach on Eleuthera. The plastic trash collected on the beach will be transformed into recycled artwork by the students.
Copyright Environment News Service (ENS) 2015. All rights reserved.