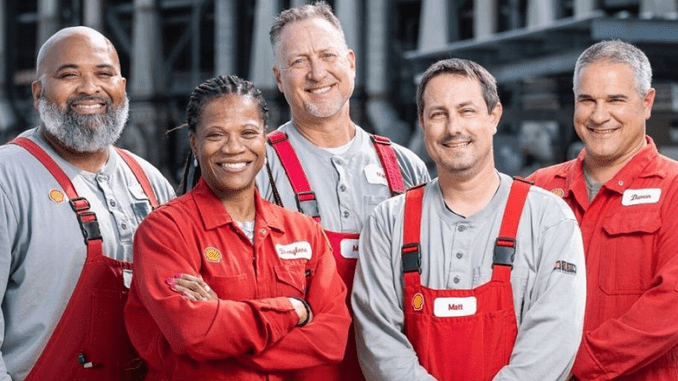 PORT ALLEN, Louisiana, May 17, 2023 (ENS) – The largest refining catalyst plant in the world is expanding. Shell Catalysts & Technologies, a member of the Shell family of companies, is located in Port Allen, Louisiana, just eight miles from the State Capitol in the city of Baton Rouge, West Baton Rouge Parish. It's in the infamous stretch of land between Baton Rouge and New Orleans known as Cancer Alley.
The company announced this week it will spend $121.7 million to expand the facility. Changes will increase production of high-performance catalysts used to generate a less energy-intensive refining process.
Catalysts are substances used during the manufacturing process to increase the rate chemical reactions occur. Catalysts produced at the West Baton Rouge Parish facility are used to manufacture biofuels and sustainable aviation fuel, among other goods.
The company expects the expansion to create 17 new direct jobs with an average annual salary of more than $94,000 while retaining 86 existing positions. Louisiana Economic Development estimates the project will result in an additional 57 new indirect jobs, for a total of 74 new jobs in the Capital Region.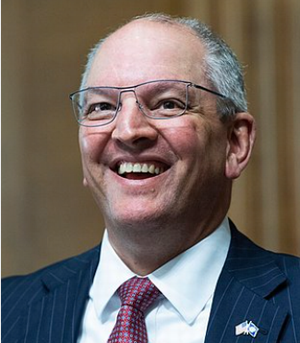 "As the world transitions to cleaner energy, Louisiana continues to lead by example through business investment, innovation and job creation," Louisiana Governor John Bel Edwards said.
"Shell Catalysts & Technologies' mission to develop innovative technical solutions for a more sustainable refining process aligns with the state's Climate Action Plan and provides new opportunities for our skilled, dynamic workforce," the governor said.
Shell Catalysts & Technologies develops products that are activated by lower amounts of heat, electricity or steam, resulting in a reduced energy intensive refining process, the company says.
The expansion will allow the facility to increase manufacturing capacity by an additional 15,000 tons per year.
"Shell Catalysts & Technologies has a more than 13-year history of operation at Port Allen that has provided jobs for over a decade and made the site a world-class catalyst manufacturing facility," said Elise Nowee, vice president Shell Catalysts & Technologies. "The company's investment is another testament of our commitment to the state of Louisiana as a prime location for doing business."
But Shell Catalyst & Technologies, in West Baton Rouge Parish, ranked at No. 78 in the listing of the top 100 "super polluters" in the "Breath to the People" report, which analyzed self-reported industrial pollution emissions data from the U.S. Environmental Protection Agency's 2018 Toxics Release Inventory from 15,500 facilities.
Of the 100 plants on the list, 12 are in Louisiana, and 11 of them are in Cancer Alley strip from Baton Rouge to New Orleans, including Shell Catalyst & Technologies.
The analysis was conducted by the Environmental Integrity Project, a nonprofit watchdog group, to conduct the analysis of self-reported Toxics Release Inventory data from the 15,500 facilities,
Early-phase construction began earlier this year along with detailed production design. Installation of new equipment is expected in September 2024, with product qualification finishing in December 2024.
"Shell Catalyst & Technologies' expansion in West Baton Rouge is a great example of Louisiana's economic vitality and our ability to attract new investments across a broad range of industries," West Baton Rouge Parish President Riley Berthelot said. "I am proud of our talented workforce that continues to manufacture high quality products at the Port Allen facility that are used by consumers around the globe."
To secure the project in West Baton Rouge Parish, the state offered Shell Catalyst & Technologies a package of incentives, including the comprehensive workforce development solutions of LED FastStart. This state workforce training program provides customized employee recruitment, screening, training development and training delivery for eligible, new or expanding companies – all at no cost.
The company also is expected to participate in the state's Enterprise Zone and Industrial Tax Exemption programs.
"For over a decade, Shell Catalyst & Technologies has called Port Allen its home," West Baton Rouge Chamber of Commerce Executive Director Anna Johnson said. "When companies in Louisiana choose to expand here, it reaffirms our status as the best state to do business. Shell Catalyst & Technologies continues to surpass our community expectations, and this expansion is a key pillar of our long-term growth strategy."
Featured image: The leadership team at the Shell Catalysts & Technologies Port Allen Plant from left to right: LeVar Lewis, HSSE Manager; Darylene Harris Pugh, General Manager; Mark Morvant, Maint./Engr Manager; Matt Horne, Production Manager; Damon Blanchard, Logistics Manager. Port Allen, Louisiana (Photo courtesy Shell Catalysts & Technologies)