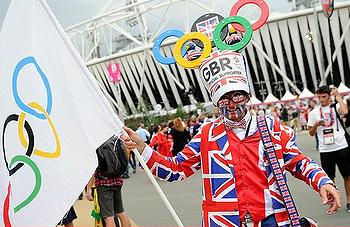 LONDON, UK, July 27, 2012 (ENS) – As the first day of the 2012 Summer Olympic Games dawns with the ringing of bells across Britain, the grassroots campaign group Greener upon Thames is calling on Olympic organizers, visitors, suppliers and sponsors to avoid the use of single-use plastic bags.
In an open letter to Olympic organizers published Wednesday in the "The Telegraph," the group compliments the London Organising Committee of the Olympic and Paralympic Games (LOCOG) for making all of its official shops plastic bag free and urges everyone to refuse plastic bags if they are offered by other shops.
"While an individual bag may appear inconsequential, we use over eight billion each year in Britain alone, and this number is increasing," Greener upon Thames states in its letter.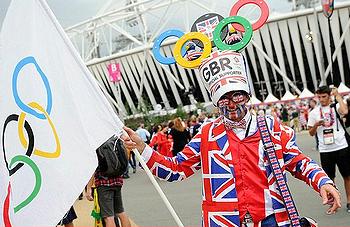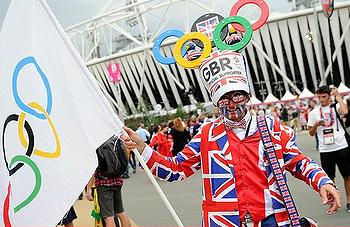 "Their accumulation in vast numbers that do not degrade creates a growing problem in the oceans and across the countryside," the letter states. "There is also evidence to suggest they are entering our food chain: plastic leaches chemicals and also absorbs toxic chemicals from the ocean, passing them up the food chain."
The Greener upon Thames letter is signed by such luminaries as Conservative MP Zac Goldsmith, Labor MP Siobhain McDonagh, British broadcaster and naturalist Sir David Attenborough, primatologist Dr. Jane Goodall, adventurer David de Rothschild, and Americans actor Jeff Bridges, musician Jackson Browne, environmentalist Bill McKibben and some 50 other authors, scientists and founders of environmental groups as well as athletes like ocean rower and environmentalist Roz Savage and Olympic Gold medalist in rowing Andrew Lindsay.
The group's plastic-bag-free London 2012 petition has attracted signatures from around the world since it was published on November 5, 2010 on the GoPetition International website.
The world uses over 1.2 trillion plastic bags a year, which comes to around 300 bags for each adult on the planet per year, and over one million bags being used per minute, Greener upon Thames warns on its website.
The letter points to the global effort to eliminate plastic bags, saying, "Action is being taken all over the world to reduce the negative environmental impact of plastic bag consumption. Italy introduced a ban in January and Ireland, Wales and Northern Ireland have all legislated against single-use carrier bags."
LOCOG won the right to hold 2012 Summer Olympics in London based, in part, on its pledge to stage "the world's first truly sustainable Olympic and Paralympic Games, leaving a legacy far beyond the departure of the Olympic Flame."
Working in partnership with BioRegional and the global conservation organization WWF, LOCOG developed Towards a One Planet 2012 – a sustainable Games guided by the principle that "the world should live within its means."
"We recognise that with over four billion people watching and over 200 countries involved, the Games are an unrivalled catalyst for sustainable change," LOCOG says. "Planning and delivering that is a complex process and we have continued to learn and improve as we go."
Goldsmith has said, "If the 2012 Olympics are to be the greenest ever, then banning plastic bags is a prerequisite. They cause immense damage throughout the world, and absolutely symbolise the mindlessness of our throwaway society."
LOCOG does not permit the use of single-use plastic bags at the London Olympic Games and says its official shops and caterers can offer bags to customers "only if absolutely necessary."
"We do not permit the use of oxo-degradable plastics or compostable biopolymers, which can find their way into the household waste stream," LOCOG says in its Packaging Guidelines.
The reusable, recyclable bags available in the LOCOG shops are made from low density polyethylene which contains a minimum of 80 percent recycled material.
Paper bags will only be available at certain Games catering locations for large orders of food which need to be taken away.
The London 2012 Olympic Games are on from July 27 through August 12. The Paralympic Games open August 29 and run through September 9.
Copyright Environment News Service (ENS) 2012. All rights reserved.
Environment News Service (ENS) © 2012 All Rights Reserved.