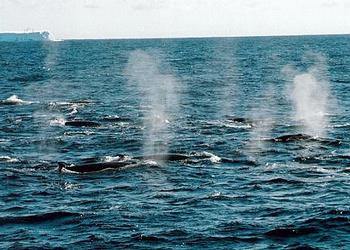 PORTOROZ, Slovenia, October 24, 2016 (ENS) – As delegates from around the world gather in Portoroz for the 66th meeting of the International Whaling Commission, IWC, on Monday, pro-whaling and anti-whaling nations are set to clash yet again over Japan's so-called "scientific whaling."
This year marks the 70th anniversary of the International Convention for the Regulation of Whaling and the 30th anniversary of the global moratorium on commercial whaling imposed by the IWC.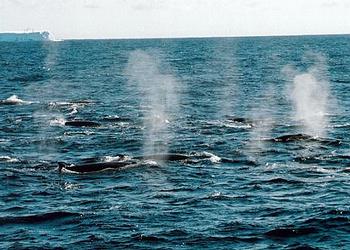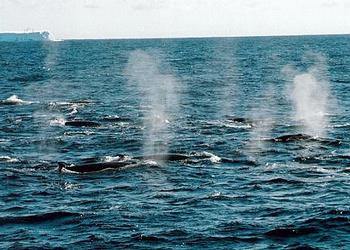 Delegates from 80 member countries are meeting for the first time since Japan resumed scientific whaling in the Southern Ocean in defiance of a landmark judgment from the International Court of Justice.
In 2014 Australia won its case against Japan in the International Court of Justice in the Netherlands. The court ruled that Japan's Antarctic whaling was illegal and must stop.
Despite the court's ruling, against the findings of expert scientists and the IWC, and flying in the face of international condemnation, in 2015/16, Japan's whaling fleet returned to the Southern Ocean Sanctuary and killed 333 minke whales, including more than 200 pregnant females.
Japan's Institute for Cetacean Research conducts its NEWREP-A Antarctic whale research program under a permit issued by the Government of Japan in accordance with Article VIII of the International Convention for the Regulation of Whaling. Kyodo Senpaku provides the vessels and crews for the whale hunt.
Australia's Minister for the Environment and Energy Josh Frydenberg is in Slovenia "to advocate for the global protection of whales and other cetaceans."
He says the Turnbull Coalition Government supports the global moratorium and "will continue to work towards a permanent end to all forms of commercial and so-called scientific whaling."
Australia will call on the Commission to take greater responsibility for how it deals with so-called scientific whaling, including Japanese whaling in the Southern Ocean.
"For too long, the Commission has deferred responsibility for so-called 'scientific' whaling to its Scientific Committee. The Commission must be more engaged on this important and divisive issue and form its own conclusions," Frydenberg said.
The Australian minister will host an event to celebrate the success of the International Whaling Commission's Southern Ocean Research Partnership which has repeatedly demonstrated that whales do not need to be killed in order to study them.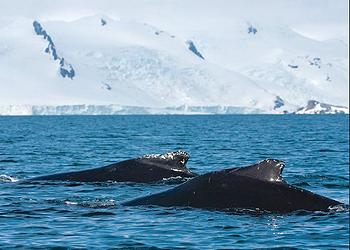 At least 45 species of whales, dolphins and porpoises – including humpback, minke, southern right, blue and sperm whales – are found in Australian waters. "We take our obligations to protect these and all the world's cetaceans seriously," said Frydenberg.
In the European Parliament, MEPs from all political groups have joined in expressing disapproval of Japan's renewed whale hunt. In a rare display of unanimity during a recent plenary debate, they agreed that the EU needs to exert more pressure on Japan to cease its whaling activities.
Several MEPs asked the Commission and Council whether they planned to pursue this issue through the current Free Trade Agreement negotiations with Japan.
European Commission Vice-President for Jobs, Growth, Investment and Competitiveness Jyrki Katainen said that while the EU is pushing for a strong chapter on sustainable development, whaling would not be part of the discussion.
Environmentalists, naturally, are opposed to Japanese whaling.
Patrick Ramage, Global Whale Program director for the International Fund for Animal Welfare, IFAW, said, "The World Court ruling against Japan's whaling was clear and unequivocal. Japan's decision to defy this judgment and train its harpoons on 333 more whales which should have been safe from slaughter has only provoked further international outcry."
"The reality is that scientific whaling is sham science, and commercial whaling by another name. Far more valuable data can be gathered from studying live whales rather than dead ones," said Ramage.
IFAW opposes whaling because it is "cruel and unnecessary; there is simply no humane way to kill a whale."
"Our governments cannot stand idly by and allow further needless slaughter of whales to continue," Ramage urged. "At this critical meeting of the IWC we need action to increase whale protection, not whale killing. We encourage member countries to increase pressure on Japan to abandon once and for all this cruel and outdated practice."
Japan started its whaling program in 1987, a year after an international moratorium was adopted by the International Whaling Commission. Japan has caught some 3,600 minke whales just since 2005.
IFAW is urging anti-whaling countries to take a strong stance against Japan's whaling at the IWC and support a resolution on improved review process for whaling under special permit. The resolution aims to prevent countries from simply issuing their own permits in contravention of the whaling convention.
Conservation-minded countries are being asked once again this year to approve a new sanctuary for whales in the South Atlantic Ocean against opposition from the pro-whaling lobby.
The IWC first discussed this issue in 1998 when the government of Brazil stated its intention to put forward a proposal for the establishment of a whale sanctuary in the South Atlantic. The proposal was first evaluated by the IWC in 2001 and was not adopted.
It has since been discussed by the Commission on a number of occasions and the Governments of Argentina, South Africa, Uruguay and later, Gabon, have joined Brazil as co-sponsors of the proposal.
Many other issues are also on the table, including proposals focused on protecting whales from threats such as ship strikes, ocean noise pollution, marine debris, mercury and other chemical pollution, and strandings.
New initiatives are being proposed to address animal welfare issues for whales, investigate the scientific benefits of live whales for ocean ecosystems and reduce the accidental bycatch of whales and dolphins in fishing gear.
Regardless of the outcome in Portoroz, the marine conservation group Sea Shepherd Global is sending its vessels down to the Southern Ocean this December on its 11th direct-action whale defense campaign.
"If we cannot stop whaling in an established whale sanctuary, in breach of both Australian Federal and International laws, then what hope do we have for the protection of the world's oceans?" said Jeff Hansen, managing director of Sea Shepherd Australia. "We must make a stand and defend whales with everything we've got."
"The international community has had two years to ensure Japan's compliance with the International Court of Justice ruling," says Captain Peter Hammarstedt, chairman of Sea Shepherd Australia. "But at the end of the year, the Japanese whaling fleet will once against sail from Japan with whales in their harpoon sights."
Copyright Environment News Service (ENS) 2016. All rights reserved.