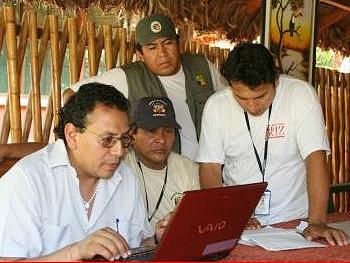 JEJU ISLAND, South Korea, September 13, 2012 (ENS) – The spotlight shone this week on four high achieving conservation pioneers as awards were presented at the International Union for the Conservation of Nature's World Conservation Congress on Jeju Island.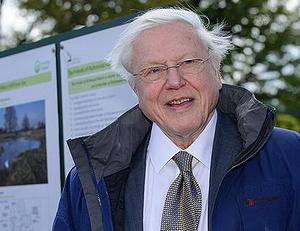 Better known than most conservation stars, British naturalist and broadcaster Sir David Attenborough was honored with IUCN's highest conservation award, the John C. Phillips Memorial Medal, given in memory of the life and work of this conservation pioneer.
Sir David has created public awareness of the natural world and its vulnerability through his programs, and, over the course of the last 50 years, has inspired generations to protect and conserve the planet, the IUCN said, presenting the award.
In a video message to the IUCN Congress, Sir David said, "IUCN is an organisation of enormous importance for all of us who care about the natural world. There is no other international organization quite like it, none which is quite so scientifically based, none whose compliments I would value more highly."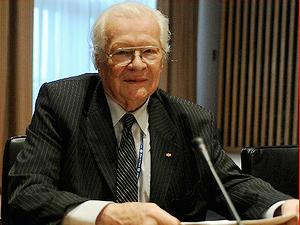 For his global leadership in environmental law and work to inspire young lawyers, Dr. Wolfgang Burhenne of Germany was named the winner of the Harold Jefferson Coolidge Memorial Medal for outstanding contributions to conservation of nature and natural resources. Dr. Burhenne serves as executive governor of the International Council on Environmental Law.
IUCN said the award recognizes Dr. Burhenne's "very significant contributions to international environmental treaties." He has served as chair and deputy chair of IUCN's Commission on Environmental Law (1960-1990), legal adviser to the IUCN (1990-1994), long standing member of the IUCN Council and a source of support to the Secretariat at every General Assembly and Congress since 1950.
Oscar Loayza of the Wildlife Conservation Society's Madidi Program in Bolivia was presented with the Kenton Miller Award for Innovation in Protected Areas Management.
Named for Dr. Kenton Miller of the United States, a leader in international protected area conservation and former IUCN director-general, this US$5,000 stipend is given annually at a major conservation event by IUCN's World Commission on Protected Areas.
Loayza, who works on the Greater Madidi-Tambopata Landscape Conservation Program, was chosen by an international jury for his development of initiatives that strengthened indigenous participation in the management of protected areas, leading to improved governance in a region challenged by large infrastructure projects, roads, dams, oil exploration and small scale mining.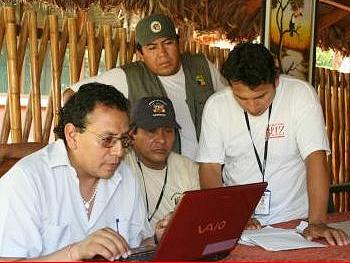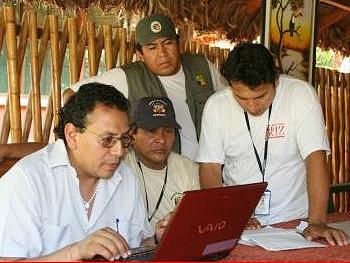 Loayza's efforts in Madidi National Park, one of the world's richest protected areas for biodiversity, promoted alliances between the Bolivian park service, conservationists and indigenous peoples, building upon Bolivian government policies to consolidate indigenous territorial and representation rights.
"We are inspired by Oscar's work, and delighted to present the Kenton Miller Award to this well-deserving individual," says Nik Lopoukhine, chair of the World Commission on Protected Areas.
"His innovative approach to governance of protected areas has ensured that not only do indigenous people participate in the process, but they are empowered and become an integral part of it," said Lopoukhine.

British geographer Stewart McPherson, a member of the IUCN Species Survival Commission's Carnivorous Plant Specialist Group, is the first recipient of the David Given Award for Excellence in Plant Conservation.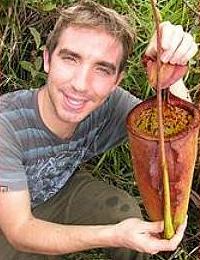 A field scientist, photographer, and writer, McPherson has climbed more than 200 mountains to document rare, threatened, and little-known carnivorous plant species.
He has identified more than 35 species new to science, including the remarkable rat-eating Nepenthes attenboroughii, which is named after broadcaster and naturalist Sir David Attenborough.
McPherson's work has been published in scientific journals and is being used for IUCN Red List of Threatened Species assessments and conservation of these unusual plants that consume animals.
McPherson also established Ark of Life, a conservation program dedicated to conservation of the most threatened carnivorous plants.
The David Given Award for Excellence in Plant Conservation is a new award created by the SSC Plant Conservation Sub-Committee to enhance the profile of plant conservation and encourage outstanding efforts of young plant conservation professionals.
The award is named after the late Dr. David Given of New Zealand to honor his outstanding contributions to the Species Survival Commission and to plant conservation.
The IUCN's World Conservation Congress, held once every four years, opened on September 6 and concludes on Saturday. More than 8,000 people from 170 countries participated.
Copyright Environment News Service (ENS) 2012. All rights reserved.
© 2012, News Editor. All rights reserved.