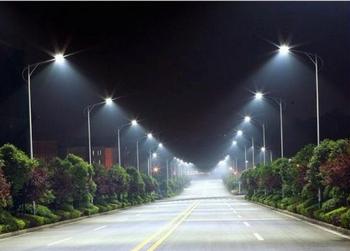 MUMBAI, India, January 11, 2016 (ENS) – India's central government plans to switch all street lights across the country to energy-efficient LED bulbs by the end of 2018, saving US$6 billion a year, says Piyush Goyal, the Union government's minister for power, coal, new and renewable energy.
The minister said the LED program is being implemented as a "massive energy efficiency mission."
In addition, Goyal said efforts are being made to replace all household bulbs with LEDs.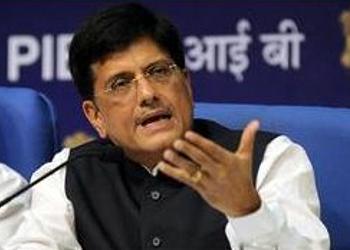 Speaking at the Harvard College US India Initiative Conference in Mumbai on Friday, the energy minister said 45.9 million LED bulbs have been distributed under the Domestic Efficient Lighting Programme.
"When all the 71 crore (710 million) conventional bulbs are replaced by LED bulbs it will result in a saving of 100 billion units of electricity," said Goyal.
The Ministry of Urban Development has ordered the state governments throughout the country to replace all street lights with LED bulbs, which give better illumination with less energy consumption.
The minister said the LED program is being implemented as a massive energy efficiency mission.
The government has set a target to distribute millions of LED bulbs through the newly formed state-run company Energy Efficiency Services Ltd.
India has some 35 million street lights, which generate a total demand of 3,400 MW. With LED bulbs, this can be brought down to 1,400 MW, saving 9000 million kWh of electricity annually.
Yet, while LED lighting retrofits have been claimed to dramatically reduce energy use, in actual case studies lower energy use is limited and tied to reduced illumination levels, according to a 2013 study published in the journal "Lighting Research and Technology."
The National Programme for LED-based Home and Street Lighting was launched by Prime Minister Modi in January 2015.
At its inception, the plan was to cover 100 cities by March 2016, and the remaining ones by March 2019, targeting 770 million bulbs and 35 million street lights. Now, it appears the street lights will be upgraded to LED ahead of schedule.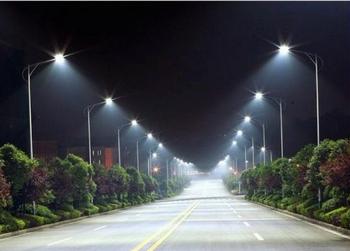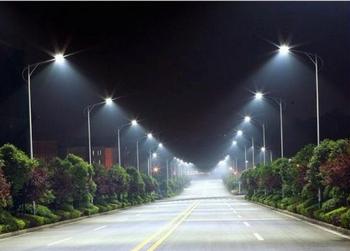 The task of operating and maintaining the streetlights falls under the jurisdiction of municipalities, called Urban Local Bodies, ULBs.
As most of the ULBs were not in a position to bear the high initial capital cost by themselves, four central government power utilities partnered to set up Energy Efficiency Services Limited.
Goyal said Energy Efficiency Services has succeeded in bringing down the price of an LED bulb to a quarter of what it was 18 months ago.
"We have been able to procure LED bulbs for about Rs 73 per piece as of June, down from Rs 310 in February 2014, a reduction of 76 percent," he said.
The decision to convert the streetlights followed the release of a survey conducted by Bureau of Energy Efficiency on the street lights of India. The survey found that over 80 percent of street lights in the country were installed in a dangerous manner, without taking into consideration the pole distance, type and height of luminaire, and other important factors.
There are many benefits to installing LEDs. The LED bulbs are safe and non-hazardous. They do not contain toxic materials such as mercury vapor, and do not release poisonous gases if damaged.
They have the capability to cut carbon dioxide emissions by 50 to 70 percent.
LEDs feature smart controls, so they can be programmed to dim at night, when traffic density is low to help reduce the energy consumption.
LEDs have excellent color rendering index, making it easier for drivers to detect and react to potential hazards on the road.
LEDs do not attract nocturnal flying insects.
LEDs are not sensitive to cold temperatures, and they can withstand snow and rain. Other benefits include reduced glare, improved visibility, no double image, high light purity, precise illumination control, high heat conducting efficiency and low light pollution.
But there are disadvantages too. The risk of glare is high, according to a French government study published in 2013.
LED street lights make light pollution worse if they are replacing high-pressure sodium lights as they emit more blue and green light.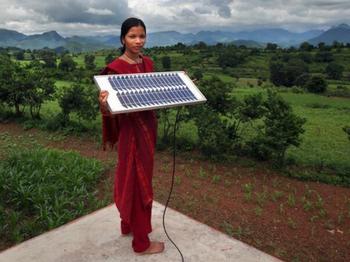 On another topic, Goyal said providing electricity to each household across the country, in both urban and rural areas, is another important mission the government has undertaken.
The minister said even states like Jharkhand and Chhattisgarh, which have large deposits of coal, are energy starved.
"It is a big challenge, but we have to take it up as a collective responsibility," Goyal said.
Nearly 400 million Indians have no access to electricity. Although India has about a fifth of the world's population, it has close to 40 percent of the world's population without access to electricity.
Speaking about rural electrification, the energy minister said, "The Prime Minister has given me a target of 1,000 days to reach electricity to 18,000 villages that are not electrified. But, I am confident that we will accomplish this mission within 730 days."
Goyal asserted that his ministry is working with "utmost transparency" and said that people can now check in real time how many villages are electrified, using the specially created app Garv Grameen Vidyutikaran.
Calling for the creation of a smart, energy efficient India, Goyal exhorted youth to lead the world and leave a healthier legacy for generations to come.
Copyright Environment News Service (ENS) 2016. All rights reserved.