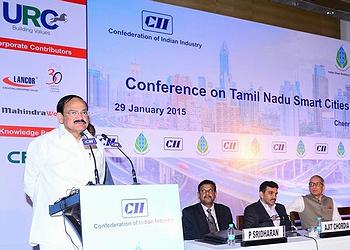 NEW DELHI, India, February 5, 2015 (ENS) – Smart cities are meant to promote "harmonious living with nature," India's Urban Development Minister M. Venkaiah Naidu told delegates to the Convocation of The Energy Research Institute on Wednesday. The minister called for reorientation of urban design and planning approaches to promote such a harmony.
Expressing serious concern over rising air pollution and deteriorating sanitation in urban areas impacting quality of urban life, Naidu called for addressing climate change through the promotion of new forms of energy and public transport.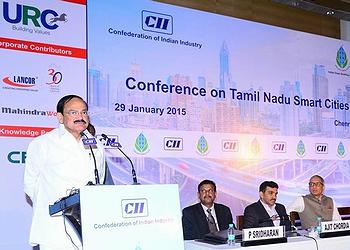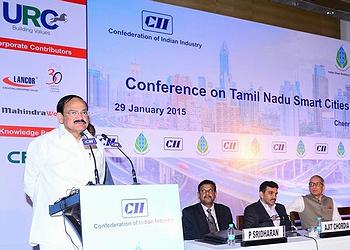 Climate change concerns need to be factored into urban development strategies and action plans, he said.
Poor urban transport infrastructure combined with growing reliance on motorized private cars has adversely affected the quality of urban life in India, Naidu told the Energy Research Institute delegates. He said that his ministry is seeking to address these concerns in collaboration with states and urban local bodies.
With the Urban Development Ministry's Smart Cities project the government is attempting to reduce traffic as it promotes use of green vehicles and more public transport use, the minister said.
Naidu has stressed the need for sustainable development, harmonizing environmental, ecological and social aspects with emphasis on efficient resource use.
Increased adoption of renewable energy sources like solar and wind power, green building construction practices and energy efficiency are all part of his Smart Cities plans, said Naidu.
Spain has pledged to help transform Delhi into a Smart City and a memorandum of understanding (MoU) will be signed shortly between India and Spain to formalize the arrangement.
This understanding was reached Wednesday at a meeting between Naidu and a nine-member delegation led by the visiting Minister of State for Trade of Spain Jaime Garcia-Legaz Ponce.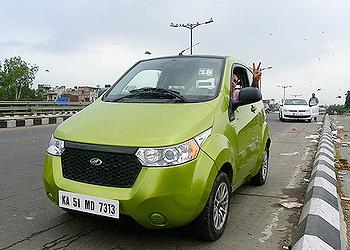 The Delhi Development Authority is planning to build a greenfield smart city in a 20,000-hectare area, infrastructure in two pockets of Delhi and redevelop identified areas in which Spanish agencies could lend technical support.
After a detailed discussion on the Indian government's initiatives for urban development in the country, the opportunities there and the global interest in them, the Spanish delegation expressed their keen interest in being associated with making Delhi a Smart City, sources said.
Gustavo de Aristegui Gonzalez, Spanish Ambassador in India described the understanding reached as an 'exciting opportunity' for cooperation between the two countries.
Naidu said that after a Master Plan for Smart City was formulated, pan-city and regional plans could be taken up by the respective agencies.
Other countries are already working towards developing smarter cities in India. U.S. President Barack Obama and India's Prime Minister Narendra Modi signed an agreement last month to help India develop three smart cities in Allahabad, Ajmer and Visakhapatnamand.
Germany has also shown interest in the Urban Development Ministry's ambitious Smart City project.
Copyright Environment News Service (ENS) 2015. All rights reserved.