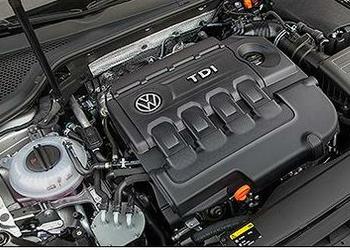 CAMBRIDGE, Massachusetts, March 13, 2017 (ENS) – Scientists at the Massachusetts Institute of Technology (MIT) and two other institutions report that Volkswagen's emissions in excess of the legal standards have had a deadly effect on public health not just in Germany but across Europe and in the United States.
In September 2015, the German Volkswagen Group, the world's largest car producer, admitted to having installed "defeat devices" in 11 million diesel cars sold worldwide between 2008 and 2015.
The devices were designed to detect and adapt to laboratory tests, making the cars appear to comply with environmental standards when, in fact, they emitted pollutants called nitric oxides, or NOx, at levels that were on average four times the applicable European test-stand limit.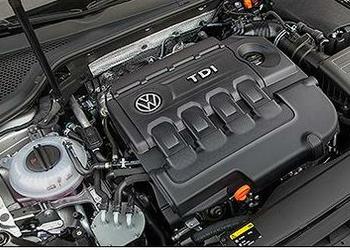 While Volkswagen has issued recalls of affected vehicles in both the United States and Europe, scientists at MIT, Harvard University and Hasselt University in Belgium have found the excess emissions have already affected public health.
The team previously estimated that the excess emissions generated by the 482,000 affected vehicles sold in the United States will cause approximately 60 premature deaths.
Now the researchers have looked more closely at Volkswagen's home base, examining the health impact from the 2.6 million affected cars sold in Germany under Volkswagen Group's brands VW, Audi, Skoda, and Seat.
In a paper published March 3 in the journal "Environmental Research Letters," the team reports that the manufacturer's emissions in excess of the test-stand limit value have had a significant effect on public health not just in Germany but across Europe.
The researchers estimate that 1,200 people in Europe will die early, each losing as much as a decade of his or her life, as a result of excess emissions generated between 2008 and 2015 by affected cars sold in Germany.
Of these premature deaths, 500 will likely occur in Germany, meaning that more than 60 percent of premature mortalities stemming from those German-sold cars will occur in neighboring countries – Poland, France, and the Czech Republic.
"Air pollution is very much transboundary," says co-author Steven Barrett, an associate professor of aeronautics and astronautics at MIT. "Thus, a car in Germany can easily have significant impacts in neighboring countries, especially in densely populated areas such as the European continent."
Barrett says that it's not surprising that Germany, and Europe as a whole, experience higher health impacts from Volkswagen's excess emissions, as compared to the United States.
Not only were more affected cars sold in Germany (2.6 million) than in the U.S. (482,000), differences in population density, driving behavior, and atmospheric conditions also help explain the aggravated health impacts across Europe.
There are more affected cars on European roads, generating emissions that affect a higher concentration of people.
"It ends up being about a one percent extra risk of dying early in a given year, per microgram per meter cubed of fine particles you're exposed to," Barrett says. "Typically that means that someone who dies early from air pollution ends up dying about a decade early."
Overall, the researchers found that 1,200 premature deaths will likely occur as a result of excess emissions that have already been released into the atmosphere between 2008 and 2015.
Of these, 500 early deaths occur in Germany, followed by 160 in Poland, 84 in France, and 72 in the Czech Republic, with the remainder split among other European countries.
The researchers performed the same analysis a second time, under a scenario in which Volkswagen fixes affected cars to meet regulatory standards by the end of 2017, generating no excess emissions starting in January 2018.
Under this scenario, the company would avert 2,600 premature deaths, or 29,000 years of life lost.
Barrett's co-authors from MIT are lead author and graduate student Guillaume Chossière, postdoctoral fellow Akshay Ashok, research assistant Irene Dedoussi, and research scientist Raymond Speth. Other co-authors are Sebastian Eastham of Harvard University and Robert Malina of Hasselt University in Belgium.
Copyright Environment News Service (ENS) 2017. All rights reserved.