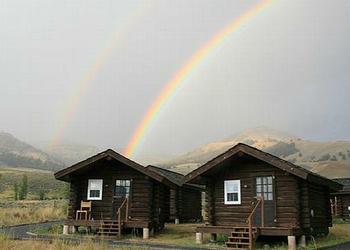 YELLOWSTONE NATIONAL PARK, May 18, 2015 (ENS) – The first-ever electricity generating system to use recovered hybrid vehicle batteries for commercial energy storage is up and running at Yellowstone National Park.
Solar panels generate the electricity, which is then stored in the 208 used Toyota Camry Hybrid nickel-metal hydride battery packs, recovered from Toyota dealers across the United States.
They power five buildings at Yellowstone's Lamar Buffalo Ranch field campus, including cabins, the ranger station and the education center.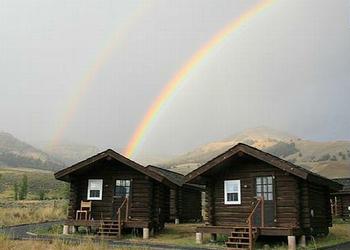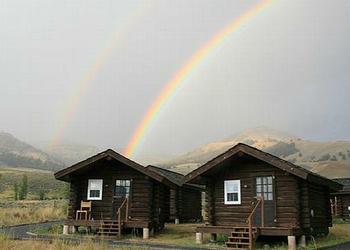 Located far from other development in Yellowstone's scenic Lamar Valley, the historic Lamar Buffalo Ranch offers spartan lodging in an historic wilderness setting.
Announced last June, the partnership among Toyota, Indy Power Systems, Sharp USA SolarWorld, Patriot Solar, the National Park Service and the Yellowstone Park Foundation is an effort to extend the useful life of hybrid vehicle batteries while providing sustainable power generation for one of the most remote, pristine areas in the United States.
Each battery pack has been disassembled and tested, and every piece that could be re-purposed has been used.
In addition, new components were designed and built by Indy Power Systems specifically for this application, including an onboard battery management system for each battery pack.
The battery management system is designed to maximize battery life and will also provide important insights into real-world performance. These insights will help Toyota design future battery performance and durability improvements.
"Toyota's innovative response to solve a difficult problem has helped Yellowstone move closer to its goal of becoming the greenest park in the world," said Steve Iobst, acting superintendent of Yellowstone.
Hybrid batteries typically reach the end of their usable life in automobile-grade applications with significant remaining power storage capacity.
While Toyota has a robust hybrid battery recycling program in place, the Yellowstone project reflects ongoing efforts to extend the life of existing hybrid batteries. Engineers expect this type of use to double the overall lifespan of the hybrid batteries.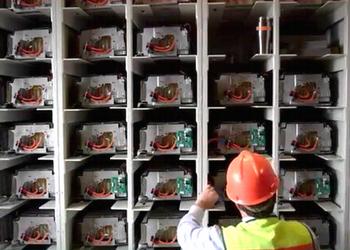 "Through our long-standing partnership with Yellowstone National Park and the Yellowstone Park Foundation, Toyota has helped preserve Yellowstone for future generations," said Jim Lentz, chief executive officer, Toyota North America.
"Today, our relationship with Yellowstone continues, as more than 200 battery packs that once powered Toyota Camry hybrids have found a new home on the range," said Lentz.
The 208 hybrid batteries provide 85kWh of energy storage to ensure continuous power, as the system charges and discharges.
Onsite micro-hydro turbine systems, capturing energy from a neighboring stream, are scheduled to join the power mix in 2016.
The Lamar Buffalo Ranch project is part of Toyota's extensive work with Yellowstone National Park and the Yellowstone Park Foundation, including providing hybrid vehicles to support park operations, and green building expertise and financial backing for the Old Faithful Visitor Education Center, which opened in 2010.
Copyright Environment News Service (ENS) 2015. All rights reserved.
Environment News Service (ENS) © 2015 All Rights Reserved.