House Republicans Try to Undo EPA Air Pollution Rules
WASHINGTON, DC, January 11, 2011 (ENS) – Republicans in Congress are introducing legislation to curtail the role of the U.S. Environmental Protection Agency in regulating greenhouse gases under the Clean Air Act and to prevent and roll back regulations intended to reduce air pollution such as mercury emissions from cement plants.
These efforts amount to attacks on the nation's health, the advocacy coalition Health Care Without Harm said today.
On January 7, Congresswoman Marcia Blackburn, a Tennessee Republican, introduced H.R. 97, a bill that would amend the Clean Air Act to declare that greenhouse gases are not subject to the law. The co-sponsors – 46 Republicans and one Democrat – state that EPA greenhouse gas regulations are "job-killing" and are not authorized by Congress.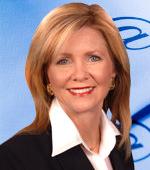 Congresswoman Marsha Blackburn (Photo courtesy Office of the Congresswoman)
But members of Congress who support EPA regulation of greenhouse gases state that the Clean Air Act was passed by Congress with the intention of having the EPA regulate all air pollutants, including greenhouse gases, which were ruled to be air pollutants by the U.S. Supreme Court in 2007.
The EPA's permitting requirements for stationary sources of greenhouse gases, such as power plants and oil refineries, took effect January 1. EPA's final greenhouse gas standards for cars and light trucks apply to the 2012-2016 model years.
Gary Cohen, president of Health Care Without Harm, said, "Curtailing these efforts by placing our regulatory system in a stranglehold will sentence tens of thousands of people to debilitating, respiratory illnesses, adding to the burden of chronic disease in the nation and increased financial burden to the health care system."
"The EPA declaration in 2010 that greenhouse gas is a threat to public health gave new urgency to efforts to reduce air pollution and greenhouse gases worldwide-lifesaving efforts that Congress now wants to limit," Cohen said.
"Greenhouse gases contribute to human morbidity and mortality in the same way that smog and soot pollution and other air toxins do," said Cohen. "We call on all of our members and supporters to let their Representatives know that we want them to fully support the EPA in its efforts to carry out its responsibilities to reduce air pollutants, from whatever the source."
Health Care Without Harm represents more than 430 organizations in 52 countries, working to transform the health care industry worldwide, without compromising patient safety or care, so that it is ecologically sustainable and no longer a source of harm to public health and the environment.
The American Petroleum Institute, representing more than 450 oil and gas companies, takes the position that, "The Clean Air Act was never intended to be used to regulate stationary source greenhouse gas emissions."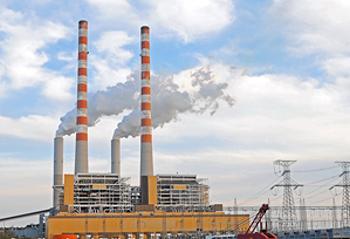 The Tennessee Valley Authority's Cumberland coal-fired power plant is one of the largest in the world. Here it is shown emitting greenhouse gases, as do all coal-fired generating stations. (Photo by Michael Davis)
API Director of Regulatory and Scientific Affairs Howard Feldman said in December 2010, "Elected members of Congress should chart U.S. climate change policy. API hopes that EPA will reconsider using New Source Performance Standards to set greenhouse gas emissions standards and is concerned that such standards will hurt businesses' ability to create jobs and spur economic growth."
Congressman Edward Markey, a Massachusetts Democrat, expressed his support for the EPA's greenhouse gas rules, saying, "The timetables announced by the Environmental Protection Agency for curbing global warming pollution from power plants and oil refineries make clear the careful and committed approach that the administration is taking to protecting public health and the environment."
"The new sources to be regulated are among the largest emitters of greenhouse gases and businesses will benefit from the stable planning horizon that these rules will afford," said Markey, now Ranking Member of the House Natural Resources Committee.
During the 110th and 111th Congresses, Markey chaired the House Select Committee on Energy Independence and Global Warming, which examined and made recommendations on the interrelated issues of energy independence, national security, America's economic future and global warming.
In June 2009, the House passed the Waxman-Markey American Clean Energy and Security Act, the first passage of a comprehensive energy and climate bill in the history of the U.S. Congress. The bill set ambitious carbon dioxide reduction targets, which were used by U.S. negotiators to craft the Copenhagen Accord.
The committee was disbanded January 3, when Republicans took control of the House.
On January 6, House Republicans announced a Congressional Review Act resolution that seeks to undo U.S. Environmental Protection Agency rules to control toxic emissions from cement plants.
The finalized rules would reduce cement plants' emissions of mercury, hydrogen chloride and particulate matter by more than 90 percent.
EPA scientists have estimated the rules would prevent up to 2,500 premature deaths and thousands of heart and respiratory incidents and save billions of dollars in health costs each year.
"Without these important EPA rules, our families will continue to be exposed to mercury and other toxic pollution from the Lafarge plant in Ravena, New York," said Susan Falzon, with Friends of Hudson, a nonprofit group that works to protect public health and the environment in New York's Hudson River Valley. "It sickens me that some of our elected leaders are trying to remove these protections."
The New York Departments of Environmental Conservation and Public Health currently are reviewing Lafarge's plan to modernize its Ravena cement plant. A Draft Environmental Impact Statement and Draft Permit for the modernization have been issued for public comment.
"These new EPA rules mean less death and disease from pollution in communities hosting dirty kilns," said Becky Bornhorst, chair of the nonprofit group Downwinders at Risk. "The cement industry wants you to believe meeting the new regulations will drive them out of business, but that is simply not true."
"House Republicans should be ashamed of themselves," said Kelly Stryker with Stop Titan Action Network. "Instead of protecting the most vulnerable members of our community, our kids, the elderly and the poor, they are pandering to the cement industry, one of the nation's biggest polluters. In my community of Wilmington, North Carolina, Titan Cement wants to build one of the nation's largest mercury emitting cement plants adjacent to a mercury impaired river and within two miles of our community's elementary and middle schools."
"The House resolution places thousands of American families at risk," said Jennifer Peterson, attorney with the Environmental Integrity Project. "Cement kilns are among the top mercury polluters in many states, and the long overdue EPA rules will protect Americans by drastically reducing mercury and other harmful pollution."
"Local communities were promised these protections by Congress when it passed amendments to the Clean Air Act 20 years ago," said Jane Williams of Desert Citizens Against Pollution. "This new Congress should not roll back those protections and renege on that promise."
Mercury is a neurotoxicant that can build up through the food chain and interfere with the brain and other parts of the nervous system, resulting in birth defects, loss of IQ and developmental problems.
Particulate matter causes serious health impacts on lungs and breathing, including decreased lung function, aggravated asthma, irritation of the airways, coughing or difficulty in breathing, as well as heart problems.
Hydrogen chloride also causes respiratory problems such as coughing, irritated nose and throat, and heart problems.
The nonprofit public interest law firm Earthjustice filed a lawsuit in 2004 to compel the EPA to act on mercury and other air pollution from cement kilns and is currently intervening on behalf of the EPA to protect these standards from industry attack.
More generally, the American Lung Association says, "The Environmental Protection Agency (EPA) needs to finish measures to clean up power plants and ocean-going vessels, strengthen national standards for outdoor air pollutants – especially ozone and particle pollution – and set tough new standards to require the cleanup of nitrogen oxide, hydrocarbons and particle emissions from cars."
Copyright Environment News Service (ENS) 2011. All rights reserved.