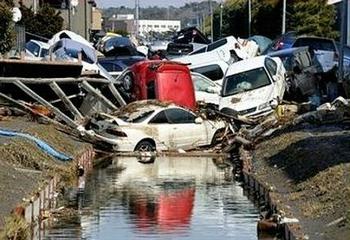 TOKYO, Japan, March 15, 2013 (ENS) – Honda has established the world's first process to reuse rare earth metals extracted from nickel-metal hydride batteries to make new batteries for hybrid vehicles.
To make the most of these scarce resources, since April 2012 Honda has been extracting an oxide containing rare earth metals from used nickel-metal hydride batteries at a plant belonging to ferroalloy manufacturer Japan Metals and Chemicals Co.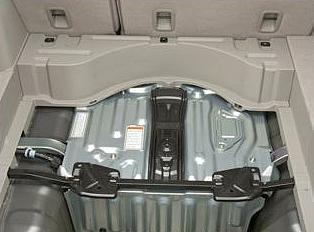 Now, by applying molten salt electrolysis to this oxide, Honda has succeeded in extracting metallized rare earths that can be used directly as negative-electrode materials in new nickel-metal hydride batteries.
The rare earth metals extracted in this process have a purity of more than 99 percent which is as high as that of ordinary traded, newly mined rare earth metals.
In addition, the new process enables the extraction of as much as 80 percent of rare earth metals contained in a nickel-metal hydride battery.
Under the newly established process, this month Japan Metals and Chemicals will supply the extracted rare earth metals to a battery manufacturer, which will reuse them as negative electrode materials for new nickel-metal hydride batteries.
This first batch of rare earth metals was extracted from nickel-metal hydride batteries collected from 386 Honda hybrid vehicles that were stored before shipment to dealers but were damaged in the Great East Japan Earthquake on March 11, 2011.
As soon as a sufficient volume is secured, Honda will begin recycling rare earth metals extracted from used nickel-metal hydride batteries collected by Honda dealers through battery replacement.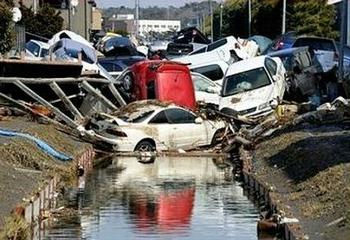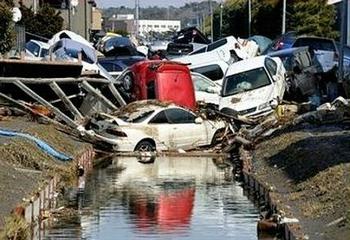 Honda dealerships will collect the batteries and the Japan Metals and Chemicals plant will dismantle them to extract rare earths. Honda will then use the extracted material in new hybrid vehicles.
Honda says it will extract rare earth metals not only from nickel-metal hydride batteries but also from other used parts such as hybrid motors and lithium-ion batteries. In addition to batteries, rare earth metals such as neodymium are used in magnets for a wide range of parts from audio speakers to electric starters.
Rare earths is a generic term for 17 elements that enhance heat resistance or increase magnetic forces when mixed with metals. They are indispensable in the production of vehicles, where they are used in motors and magnets.
China accounts for more than 90 percent of the global output of rare earth elements and is the main supplier for Japan. But China imposed sudden restrictions on exports in 2010 and 2011, cutting quantities sent to Japan and then the United States and other Western trading partners, claiming the cutbacks were due to environmental degradation around mining sites.
Japan and other governments are taking action to loosen China's restrictive export rules. In June 2012, Japan, the United States, the European Union and other countries filed a complaint against China with the World Trade Organization over the rare earth export regulations.
Regardless of how that trade dispute is resolved, Honda said in a statement that the company "will remain committed to reducing the environmental footprint of the mobility society as a whole by developing fuel-efficient vehicles including hybrid vehicles, and also by strengthening networks which lead to the reuse and recycling of Honda products."
Copyright Environment News Service (ENS) 2013. All rights reserved.