Hackers Force Halt to Most European Carbon Emissions Trading
BRUSSELS, Belgium, January 20, 2011 (ENS) – Most of Europe's carbon markets have suspended trading in their spot emissions contracts for a week after the European Commission said late Wednesday that the security of its carbon trading platform had been breached repeatedly.
Daily futures of the European Union emissions allowance, EUA, and the United Nations' carbon emission reduction, CER, are affected by the suspension, which will last until at least January 26.
"This transitional measure is taken in view of recurring security breaches in national registries over the last two months," said the Commission, the executive branch of government for the European Union's 27 member states.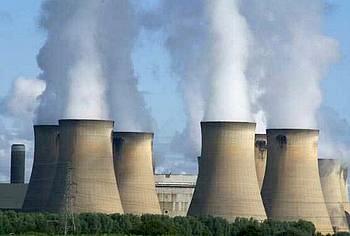 Drax coal-fired power station in North Yorkshire, England shown emitting greenhouse gases (Photo by Ian Britton courtesy FreeFoto.com)
"Following a first such security breach in early 2010, the Commission has worked closely with national authorities responsible for registries to ensure that adequate security measures are put in place in all registries," the Commission said.
"The incidents over the last weeks have underlined the urgent need for all registries to ensure that these measures are speedily implemented," said the Commission.
NASDAQ OMX Commodities Europe, Paris-based BlueNext, London-based LCH.Clearnet and ICE Futures Europe are among the traders that have suspended the two contracts.
But in Germany, the European Energy Exchange, EEX, and the clearing subsidiary European Commodity Clearing, ECC, said in a statement today that their operations "have proven again reliable and secure despite recent hacking attacks on diverse national emissions trading registries."
European Commodity Clearing said it has implemented the security measures recommended by the German Emissions Trading Authority, which have protected its operations.
"Trading on the EEX Spot and Derivatives Market for emission rights is only affected to a small degree," said the EEX. "Sales of Emission Allowances are only valid in so far they are covered by the existing ECC holdings of the selling trading member. Transactions with uncovered sales will be revoked by the exchange."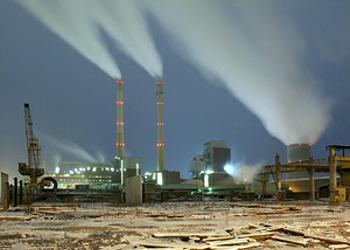 Heilbron coal-fired power plant in Baden-Wurttemberg, Germany (Photo by Sebastian Stumpf)
"Currently, only German Emission Allowances are deposited in the ECC registry account. Therefore it is nearly impossible that EUAs from hacking attacks are traded on the EEX."
The European Energy Exchange says it will hold the EUA Primary Auction planned for next week as scheduled.
The Commission said Wednesday that emissions allowances worth €7 million (US$9.4 million) had been taken illegally from an account in the Czech Republic. Accounts in Austria, Estonia, Greece and Poland also were hacked in recent weeks, the Commission said.
In 2010, accounts in Germany and Romania were hacked, said Jos Delbeke, director-general, Directorate-General for Climate Action, the branch of the EU government that develops and implements the EU Emissions Trading System.
"The recovery of any allowances which are claimed to have been transferred fraudulently is a matter for national law and national law enforcement authorities. The Commission has no powers to block any such allowances in a registry account as such allowances continue to represent legally valid compliance instruments," said Delbeke in a statement December 3, 2010.
The EU Emissions Trading System is the world's most effective carbon dixoide cap-and-trade system, limiting roughly half the European Union's CO2 emissions by allocating a fixed quota of EUAs to factories and power plants and providing a market for trading in these allowances.
Under the Kyoto Protocol, European nations are legally bound to reduce their greenhouse gas emissions by an average of 5.2 percent below 1990 levels by the end of 2012. The EU Emissions Trading System is one means of accomplishing that goal.
Back in December 2010, European Commissioner for Climate Action Connie Hedegaard called for better regulatory oversight of the EU carbon market to prevent security breaches.
"Over the last years, the market has reached a size which makes it a potential target of fraudulent practices," Hedegaard said. "Therefore, as the market matures and grows further, it is critical that it continues to be subject to appropriate and effective regulatory oversight."
The European Commission said that during the coming week, its officials "will proceed to determine together with national authorities what minimum security measures need to be put in place before the suspension of a registry can be lifted."
Copyright Environment News Service (ENS) 2011. All rights reserved.