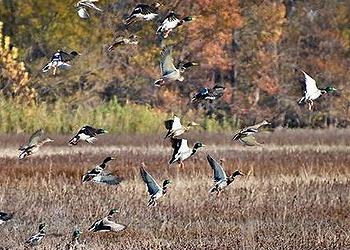 SAN FRANCISCO, California, September 3, 2013 (ENS) – The use of pesticides and the planting of genetically engineered crops on U.S. national wildlife refuges are illegal and damaging to the environment, say four advocacy groups who have filed a federal lawsuit to halt these practices on national wildlife refuges across the Midwest.
The Center for Food Safety, Beyond Pesticides, Sierra Club and Public Employees for Environmental Responsibility, or PEER, filed the lawsuit August 27 in the U.S. District Court for the Northern District of California.
The groups claim that the Fish and Wildlife Service, FWS, unlawfully entered into farming contracts on five refuges or wetland management districts in four Midwestern states – Illinois, Iowa, Minnesota and Missouri – without the environmental analysis required by the National Environmental Policy Act and the Refuge Improvement Act.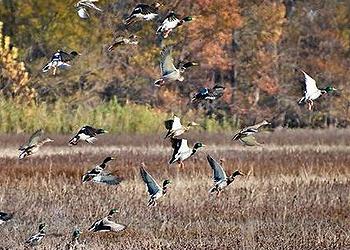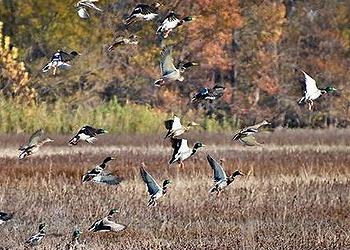 "These chemical companies and their products have no role in maintaining our wildlife refuges," said PEER attorney Kathryn Douglass. "The Fish and Wildlife Service needs to look before it leaps to embrace industrial agricultural techniques on what are supposed to be havens for wildlife."
This lawsuit challenges the use of pesticides linked to declines in bee populations and elimination of other beneficial insects, chemical contamination of refuge streams, and damage to amphibian populations already at risk from pesticide exposure.
Paige Tomaselli, attorney for Center for Food Safety, said, "The Fish and Wildlife Service is entrusted with protecting our most vulnerable species. This lawsuit seeks to ensure the agency carries out that mandate and corrects course before irreversible damage is done. Allowing pesticide promoting, genetically engineered crops is antithetical to the basic purpose of our refuge system."
In this lawsuit, the Center for Food Safety states that "…the proliferation of GE crops on refuge lands will contaminate non-GE crops nearby, and reduce the supply of food containing ingredients that are not contaminated with GE material."
The Fish and Wildlife Service has allowed farming on refuge lands for decades despite its harmful effects on wildlife, native grasses, and biodiversity.
In recent years, refuges have converted to biotech crops, which are engineered to be resistant to herbicides, principally Monsanto's Roundup. "Their planting leads to more frequent applications of increased toxicity," the plaintiff groups warn.
"GE crops increase the use of certain herbicides by encouraging the growth of weeds that are resistant to herbicides. In turn, farmers have to use more, and more toxic, pesticides to stop these cultivated 'superweeds," states Beyond Pesticides in this lawsuit, claiming that its members are at greater risk of suffering health effects from pesticide use.
The use of pesticides and the practice's potential impacts on endangered species, amphibians, pollinators, and wildlife habitat are of particular concern to Sierra Club members, the group states in the lawsuit.
PEER, a national organization of government employees, states that "PEER members who are also FWS professionals are being harmed by having to engage in practices they believe are detrimental to the Refuges and in violation of NEPA," the National Environmental Policy Act.
This is the fifth lawsuit filed by Center for Food Safety and PEER challenging genetically engineered crops on wildlife refuges in their drive to ban these plantings from all refuges across the country.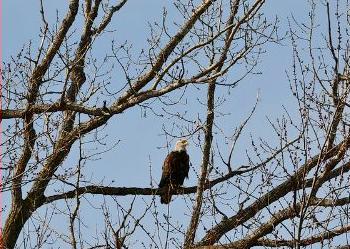 A series of lawsuits has succeeded in rolling back approvals for genetically engineered crops on 75 national wildlife refuges across 30 states.
Previously, the two groups successfully challenged approval of genetically engineered plantings on two wildlife refuges in Delaware, which forced the Fish and Wildlife Service to end such plantings in its 12-state Northeastern region.
Another suit from the same groups halted cultivation of genetically engineered on 25 refuges across eight states in the Southeast in November 2012.
In that case, U.S. District Judge James Boasberg directed the Fish and Wildlife Service to reveal where the GE crops were planted on Southeast refuges, their number, the type of crop and the types of pesticides used, including the dates and amounts of application.
Judge Boasberg also ordered the Service to conduct field surveys through 2014 to locate any new GE plants that were germinating "and remove or destroy any such volunteers. FWS will report to the plaintiffs on the quantity and location of any volunteers that are located and how they were removed or destroyed."
The plaintiff groups maintain that the Obama White House is pushing regulatory approvals behind the scenes for genetically engineered crops, but information on the work of a White House-led Agriculture Biotech Working Group consisting of officials from 10 agencies dedicated to promoting GE agriculture has been withheld from the public.
The Working Group is chaired by the White House Office of Science & Technology Policy, which has released only tiny fragments of materials to PEER in its Freedom of Information Act lawsuit.
"While not a member of the Working Group, the Biotechnology Industry Association, whose most prominent member is Monsanto, the world's leading GE seed company, appears to be intimately aware of the White House actions," PEER claims on its website.
PEER became involved because the White House Working Group was pressuring the Fish and Wildlife Service to plant GE crops national wildlife refuges, as part of an effort to rebut foreign government concerns about planting these crops.
"The White House should let the public know what it is doing in the name of the public," Douglass said back in February of 2012, noting that PEER had previously settled similar suits with the White House Trade Representative, Office of Management and Budget and the State Department after these agencies deferred to the Office of Science and Technology Policy as the custodian of Working Group files.
"Despite its rhetoric about science-based decision-making," said Douglass, "this White House appears to be doing everything in its power to thwart prudent scientific, economic and public health examinations of consequences of removing barriers to the spread of GE crops, even on nature preserves."
Copyright Environment News Service (ENS) 2013. All rights reserved.