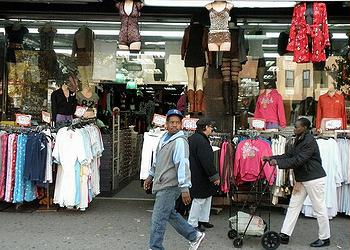 BEIJING, China, November 20, 2012 (ENS) – Some of the world's best known fashion retailers are selling clothing contaminated with hazardous chemicals that break down to form hormone-disrupting or cancer-causing chemicals when released into the environment, finds a report issued today by Greenpeace International in Beijing.
Greenpeace International's investigation report, "Toxic Threads – The Big Fashion Stitch-Up," covers tests on 141 clothing items and exposes the links between textile manufacturing facilities using hazardous chemicals and the presence of chemicals in final clothing products.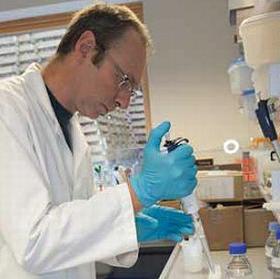 Tests at Greenpeace Research Laboratories at Exeter University in the UK and at independent accredited labs found hazardous chemicals in clothing from 20 well-known fashion brands. The tests were conducted on jeans, trousers, t-shirts, dresses and underwear designed for men, women and children and made from both artificial and natural fibers.
"Hazardous chemicals are both incorporated deliberately within the materials or left as unwanted residues remaining from their use during the manufacturing process," said Greenpeace International, releasing the report.
The clothes tested for the study were sold by fashion companies: Armani, Benetton, Blazek, C&A, Calvin Klein, Diesel, Esprit, Gap, H&M, Jack & Jones, Levi's, Mango, Marks & Spencer, Metersbonwe, Only, Tommy Hilfiger, Vancl, Vero Moda, Victoria's Secret and Zara.
Fashion retailer Zara is the only company that researchers found be selling clothes that can give rise to chemicals that are both hormone disrupting and cancer causing when released into the environment.
"Some of the Zara items tested came out positive for substances that break down to form cancer-causing or hormone-disrupting chemicals which is unacceptable for both consumers and the people living near the factories where these clothes are made," said Martin Hojsik, Detox Campaign coordinator at Greenpeace International.
One of the world's largest international fashion companies, Zara says on its website that the company employs an "eco-friendly management model," working towards energy and waste reduction and recycling.
"Zara supports organic farming and makes some of its garments out of organic cotton (100% cotton, completely free of pesticides, chemicals and bleach). They have specific labels and are easy to spot in our shops," the company says on its site.
Hojsik is urging Zara to do more. "As the world's largest clothing retailer, Zara needs to take the lead and take urgent, ambitious and transparent action to Detox their clothes and supply chains," he said.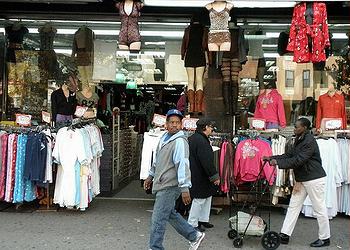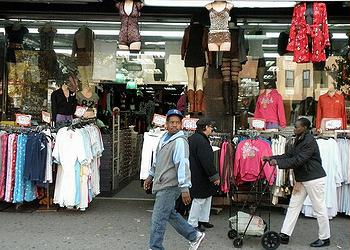 For the Greenpeace study, a total of 141 items of clothing were purchased in April 2012 in 29 countries and regions worldwide from authorized retailers.
All tested brands had at least several items containing nonylphenol ethoxylates, or NPEs. Greenpeace warns that some of the chemicals released when NPEs break down in water treatment plants or in rivers are hormone-disrupting chemicals.
NPEs were found in 89 garments – just under two thirds of those tested.
The highest concentrations of NPEs – above 1,000 parts per million – were found in clothing items from Zara, Metersbonwe, Levi's, C&A, Mango, Calvin Klein, Jack & Jones and Marks & Spencer.
High levels of toxic phthalates were found in four of the garments. Cancer-causing amines from the use of certain azo dyes were detected in two garments.  Both products were manufactured in Pakistan for Zara and sold in either Lebanon or Hungary.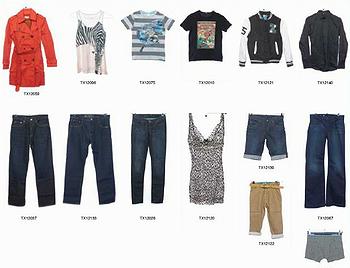 The items tested were manufactured mainly in Africa, Central and Latin America, and most of Asia, collectively known as the Global South.
"Major fashion brands are turning us all into fashion victims by selling us clothes that contain hazardous chemicals that contribute to toxic water pollution around the world, both when they are made and washed," said Yifang Li, senior toxics campaigner at Greenpeace East Asia.
"The textile industry continues to treat public waterways as little more than their private sewers. But our fashion doesn't have to cost the Earth: Our clothes don't have to be manufactured with hazardous chemicals," said Li.
Greenpeace is demanding that fashion brands commit to zero discharge of all hazardous chemicals by 2020 – as brands including H&M and M&S have already done.
The environmental group is asking that manufacturers require their suppliers to disclose all releases of toxic chemicals from their facilities to the communities at sites of water pollution.
Greenpeace is calling on governments to adopt a political commitment to "zero discharge" of all hazardous chemicals within one generation, based on the precautionary principle and including a preventative approach by avoiding production and use and, therefore, exposure to hazardous chemicals.
Greenpeace says in the report, "As a vital first step to this process, a dynamic list of hazardous chemicals should be established and include chemicals like NPEs and phthalates for priority action, and have a publicly available register of data on discharge emissions and losses of hazardous substances."
Copyright Environment News Service (ENS) 2012. All rights reserved.