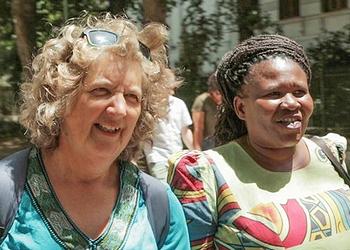 SAN FRANCISCO, California, April 24, 2018 (ENS) – The Goldman Environmental Foundation Monday announced seven recipients of the 2018 Goldman Environmental Prize, the world's largest award for grassroots environmental activists. The honor comes with a no-strings-attached award of US$175,000 per recipient.
Awarded annually to environmental defenders from each of the world's six inhabited continental regions, the Goldman Environmental Prize recognizes grassroots activists for important achievements to protect the environment.
In addition to the monetary award, the Goldman Environmental Prize provides international recognition that enhances the credibility of the winners and worldwide visibility for the issues they champion.
Established to express their longtime commitment to both philanthropic endeavors and environmental concerns, the founders, insurance company owner Richard Goldman and his wife, Rhoda Goldman, an heiress to the Levi Strauss fortune, envisioned the Goldman Environmental Prize as a way to demonstrate the international nature of environmental problems.
They aimed to draw public attention to global issues of critical importance, reward ordinary individuals for outstanding grassroots environmental achievements, and inspire others to emulate the examples set by the prize recipients.
The first Goldman Environmental Prize ceremony, timed to coincide with Earth Day, took place on April 16, 1990, Richard Goldman's 70th birthday.
The 2018 winners were awarded the Prize at an invitation-only ceremony Monday evening at the San Francisco Opera House. A ceremony at the Ronald Reagan Building and International Trade Center in Washington, DC, will follow on Wednesday, April 25, at 7:30 pm EDT.
The 2018 Goldman Environmental Prize Winners are:
AFRICA: Makoma Lekalakala and Liziwe McDaid, South Africa
As grassroots activists, Makoma Lekalakala and Liziwe McDaid built a broad coalition to stop the South African government's secret nuclear deal with Russia.
In April 2017, the High Court ruled that the $76 billion nuclear power project was unconstitutional – a legal victory that protected South Africa from an unprecedented expansion of the nuclear industry and production of radioactive waste.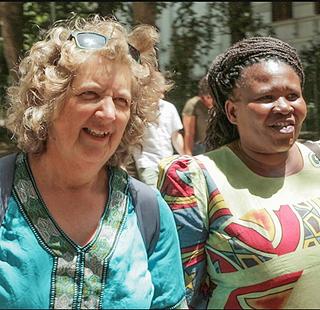 The nuclear industry promotes nuclear energy as green energy, but the negative environmental impacts of the nuclear industry are substantial. For every pound of enriched uranium that goes into a nuclear reactor, more than 25,000 pounds of radioactive waste are produced in the mining and processing of uranium.
Used reactor fuel remains hot for hundreds of years and radioactive for thousands of years.
South Africa currently has one nuclear power station, Koeberg, operated by the state-owned electric utility, Eskom. Koeberg's spent reactor fuel, high-level radioactive waste, is retained in storage ponds on site, and Eskom has not found a long-term solution for its disposal.
Since the 1980s, nuclear waste from the reactor has been buried in the Namaqualand desert, home to the indigenous Nama people, who were not consulted about the location of the nuclear waste site.
In 2014, South Africa's government made a secret deal with Russia to develop 9.6 gigawatts of nuclear energy by building eight to 10 nuclear power stations throughout South Africa. The US$76 billion deal was unprecedented in scope and cost, and assigned all liability for nuclear accidents to South Africa.
The proposed site of the first new nuclear station was on the coast of Port Elizabeth, where warm water discharged by the nuclear station's cooling system would have raised the temperature of the ocean, harming marine life and jeopardizing the livelihoods of  area fishermen.
The reactor's proposed location also put it at risk from seismic activity, with the potential to spark an accident like the nuclear meltdown at Japan's Fukushima Daiichi plant in 2011.
Lekalakala, 53, was raised in the Johannesburg neighborhood of Soweto and is the director for Earthlife Africa, a volunteer organization that mobilizes South Africans around environmental issues. Lekalakala got her start as a youth activist through her church, moving to trade unions, then women's rights, social and economic justice, and now environmental justice.
Says Lekalakala, "The nuclear deal was, and potentially still is, a major threat to the livelihood of South African citizens and our quality of life. There are other ways of generating energy, ways that are clean and affordable, and put the power in the hands of the people. It is important, for our sustainability, that we start thinking differently about how we satisfy our energy needs. It is not sensible to think that what used to work in the past, can still apply now, particularly since the evidence is overwhelming against nuclear technology and fossil fuels."
McDaid, 55, grew up in Cape Town and is the climate change coordinator for Southern African Faith Communities' Environment Institute, an interfaith environmental organization dedicated to confronting environmental injustice. She has campaigned against nuclear energy for decades, thwarting previous attempts by South Africa to develop a nuclear industry.
McDaid said, "The risks with nuclear are just too high. I believe that if people have the facts, they will choose differently. This is what we are doing through our campaigning. For example, there is so much we don't know about the future impacts of nuclear waste, which continues to grow every year. Koeberg alone generates approximately 30 tons of high level waste per year, all stored at the plant. Furthermore, the Chernobyl disaster, which happened 39 years ago this week, and Fukushima still continue to provide evidence of the enormous risks of nuclear."
Lekalakala and McDaid met with communities around the country and explained the financial risks and environmental and human health impacts of the Russian nuclear project. McDaid organized weekly anti-nuclear vigils in front of the Parliament in Cape Town. Lekalakala and McDaid organized marches and public rallies against the nuclear project, protesting across South Africa.
On April 26, 2017, the Western Cape High Court ruled that the nuclear deal was unconstitutional, invalidating the agreement and stopping the nuclear power project.
ASIA: Khanh Nguy Thi, Vietnam
Khanh Nguy Thi used scientific research and engaged Vietnamese state agencies to advocate for sustainable long-term energy projections in Vietnam.
Highlighting the cost and environmental impacts of coal power, she partnered with state officials to reduce coal dependency and move toward a greener energy future.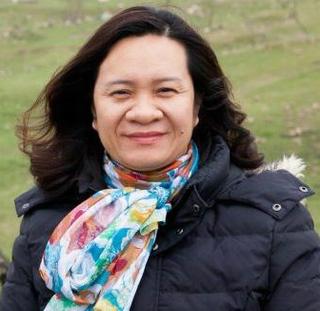 As its economy booms, Vietnam's electricity needs have been growing at roughly 12 percent per year for the past decade. Vietnam is one of four Asian nations that lead the world in new coal plant construction. As the dirtiest form of electricity generation, coal is responsible for 40 percent of global greenhouse gas emissions and is a major source of air and water pollution.
In 2011, the Vietnamese government published its 2011-2020 Power Development Plan, which forecast the country's future energy needs and called for 75,000 megawatts of coal-fired power by 2030. A 2015 Harvard University study concluded that about 20,000 citizens per year would die prematurely as a result of air pollution if all proposed coal plants were built in Vietnam.
Khanh Nguy Thi, 41, was born into a rural family in Bac Am, a village in northern Vietnam. Growing up near a coal plant, she experienced firsthand the pollution and dust from coal operations and witnessed many people in her community develop cancer. After graduating from college, she began working on water conservation issues and community development for a small Vietnamese nonprofit organization.
In 2011, Nguy Thi founded the Green Innovation and Development Centre (GreenID) to promote sustainable energy development in Vietnam, as well as good water and air governance and green development.
She also established the Vietnam Sustainable Energy Alliance, a network of 11 Vietnamese and international environmental and social organizations that collaborate on regional energy issues. She is deeply focused on engaging with experts and decision makers on renewable energy and energy efficiency in order to reduce dependence on fossil fuel and coal power.
Her activities stimulated extensive media coverage and widespread public debate about coal, which allowed Nguy Thi and GreenID to collaborate with the Vietnamese government on a revised energy development plan.
In January 2016, the government announced that it intended to review development plans for all new coal plants and affirmed Vietnam's commitment to responsibly implement international commitments for reducing greenhouse gases.
EUROPE: Claire Nouvian, France
A defender of the oceans and marine life, Claire Nouvian led a focused, data-driven advocacy campaign against the destructive fishing practice of deep-sea bottom trawling, successfully pressuring French supermarket giant and fleet owner Intermarché to change its fishing practices.
Her coalition of advocates ultimately secured French support for a ban on deep-sea bottom trawling that led to an European Union-wide ban.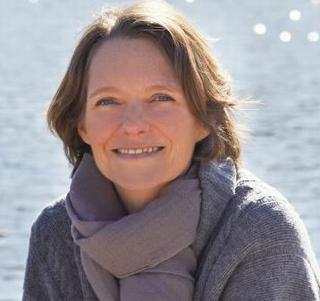 In the 1980s, traditionally strong stocks of Atlantic cod and other white fish along the northeast Atlantic continental shelf began to collapse from overfishing. Fishermen ventured farther out to sea and into deeper waters in search of unexploited fishing grounds.
Most deep-sea fish grow slowly and reproduce late, making them vulnerable to overfishing. By the early 2000s, deep sea fish populations were severely depleted.
In Europe, the main deep-sea fleet was French and belonged to supermarket chain Intermarché. The fleet, like many others in Europe, used a method known as bottom trawling, one of the most destructive forms of fishing in which boats tow a heavily-weighted net that is dragged back and forth over the seafloor.
The 10 French deep-sea bottom trawlers could destroy an area the size of Paris in two days.
Marine animals picked up as bycatch are thrown overboard and rarely survive. One observer likened the practice to "clear-cutting a forest to catch a few birds."
Nouvian, 44, grew up in Algiers, Paris, and Hong Kong, the daughter of a recreational fisherman. In her 20s, Nouvian spent time in Argentina, where she experienced an environmental awakening that inspired her to work for the environment, initially as a wildlife filmmaker and journalist.
After filming a documentary at the Monterey Bay Aquarium in California, Nouvian became passionate about the deep sea.
In 2005, Nouvian founded the NGO BLOOM to preserve marine environments from unnecessary destruction, and soon began to build relationships with other organizations and experts to fight deep-sea trawling.
In 2008, as the EU was developing reforms of its deep-sea fisheries laws, Nouvian saw a window of opportunity to influence policy at both the French and EU levels. She began collaborating with other activists to lobby French politicians on the need for new fisheries legislation.
In June 2012, Nouvian won a legal battle against Intermarché for its ad campaign that falsely claimed that its fishing practices posed no harm to the marine environment.
The following year, she began a public consumer campaign that ranked French supermarkets according to their fishing practices, focusing on deep-water fish and each supermarket's commitment to sustainable fishing. With the largest and most destructive fishing fleet, Intermarché came in last in the ranking.
Throughout 2013, Nouvian continued a media blitz, with giant public posters, newspapers ads, press statements, media interviews, and fact-based reports, all in opposition to destructive deep-sea fishing. In December 2013, public pressure on Intermarché prompted the supermarket chain to begin negotiations with Nouvian.
In January 2014, Intermarché announced that it would no longer fish below 2,600 feet (800 meters) and would phase out the sale of deep-sea species by 2025.
Still, France remained one of the only EU member countries opposed to any regulation of deep-sea bottom trawling, so Nouvian launched a new media campaign pressuring the French government to change its position. In November 2015, in response to overwhelming public pressure, France finally agreed to a ban on deep-sea bottom trawling below a depth of 800 meters. In 2016, all EU member states collectively adopted the ban.
Today, Nouvian and BLOOM are collaborating with Intermarché to deepen its sustainability practices. With BLOOM, Nouvian is now actively working to end fishing subsidies that encourage overfishing and destructive fishing practices around the world.
ISLANDS: Manny Calonzo, The Philippines
Manny Calonzo spearheaded an advocacy campaign that persuaded the Philippine government to enact a national ban on the production, use, and sale of lead paint. He then led the development of a third-party certification program to ensure that paint manufacturers meet this standard. As of 2017, 85 percent of the paint market in the Philippines has been certified as lead safe.
The hazards of lead paint have been well-documented and regulated in developed nations for more than 40 years. But lead paint remains a major environmental health issue in developing countries, including the Philippines.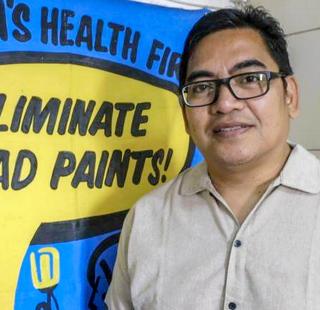 Studies conducted in the early 2000s revealed startlingly high levels of lead in decorative paint in more than 30 developing countries, showing lead levels routinely above 600 parts per million (ppm), and often higher than 10,000 ppm. The United States allows lead levels of no more than 90 ppm.
Lead is added to paint to help it dry smoother, faster, and be more opaque. High quality, cost-effective alternatives to lead ingredients exist and are used in developed countries.
Unlike many environmental health issues, the science on lead poisoning is indisputable. Studies have shown that the presence of lead paint on home interiors and exteriors is strongly linked to lead levels in children's blood. Over time, paint on surfaces will chip and deteriorate, which releases lead into the dust and soil around homes, schools, and other locations. Children playing in these environments get the soil or dust on their hands and ingest it through normal hand-to-mouth contact.
Lead is a potent neurotoxin; even low levels of lead exposure can impair children's cognitive function. Childhood lead poisoning can have lifelong health impacts, including learning disabilities, reduced IQ, anemia, and disorders in physical, visual, spatial, and language skills.
Calonzo, 54, grew up in the city of Makati in metro Manila and has worked on consumer and human rights issues for over 30 years. He is a past president of the EcoWaste Coalition, a Philippine network of more than 150 community, church, school, environmental, and health groups that work for sustainable solutions to waste, climate change, and the control of toxic chemicals.
After his term as president ended, he launched the EcoWaste campaign for lead-safe paint. In 2008, spurred by mounting international concerns about lead paint, Calonzo created a national, evidence-based campaign in the Philippines to eliminate lead paint.
In 2009, EcoWaste found that the majority of paint sold in the Philippines contained levels of lead above 90 ppm, and more than 40 percent of the paint contained lead levels over 10,000 ppm.
Under Calonzo's leadership, EcoWaste conducted studies over the next four years, examining the lead content of paint and dust found in the environment surrounding Philippine homes, schools, and daycare centers.
Calonzo organized more than 100 public and media events to raise awareness and called for a mandatory standard for lead in paint.
Calonzo built alliances with members from the health sector and academia, organized news conferences on the hazards of lead exposure. He reached out to the paint industry to build partnerships and secured its support for eliminating lead in paint.
In December 2013, the Philippine government announced the Chemical Control Order, establishing a legal maximum of 90 ppm for lead in paint.
Calonzo worked with the paint industry and developed a plan for a voluntary, third-party program to certify that paints contain less than 90 ppm of lead so consumers could distinguish between lead-safe paints and those that contained unknown levels of lead.
In July 2016, the two top paint companies operating in the Philippines were certified as lead-safe by the program that Calonzo helped create. By January 2017, 85 percent of the paint market had been certified as lead safe and Philippine schools now require use of certified paint, protecting millions of Filipino children under the age of six from lead exposure.
Calonzo is now spreading the Philippine model across Asia, partnering with local organizations to oversee studies of lead in paint in Mongolia, Pakistan, Malaysia, and Vietnam, and introducing the certification program to paint brands in Sri Lanka, Bangladesh, and Nepal.
NORTH AMERICA: LeeAnne Walters, United States
LeeAnne Walters led a citizens' movement that tested the tap water in Flint, Michigan, and exposed the Flint water crisis. The results showed that one in six homes had lead levels in water that exceeded the EPA's safety threshold. Walters' persistence compelled the government to take action and ensure that residents of Flint have access to clean water.
The Flint River has served as a dumping ground for local industry, starting with lumber mills in the 1830s, then paper mills, chemical processing plants, and automobile manufacturing. The city began drawing its drinking water from the Flint River in 1893.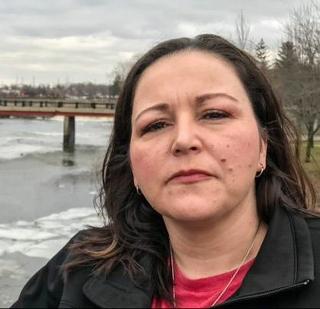 By 1955, the river was so polluted that Flint had to switch its drinking water supply to a nearby reservoir. In 1967, the city began purchasing cleaner water from Detroit, which sources its water from Lake Huron.
In 2011, with the city of Flint facing a $25 million deficit, the state of Michigan took over Flint's finances. The state found that it could save money by building its own pipeline to Lake Huron, but the project would take at least two years to complete, and the state needed an inexpensive, temporary alternative. In April 2014, state and local officials again began using the Flint River as the city's primary source of water.
Almost immediately, Flint residents saw an orange-brown tinge to their water. When city officials  tested the water four months later, they found E. coli in the water supply.
Walters, 40, is a stay-at-home mother of four children and a New Jersey native who has lived in Flint since 1993. Married to a Navy serviceman, Walters and her family now divide their time between Flint and Norfolk, Virginia, where her husband is stationed. She describes Flint as a tight-knit, friendly community where she knows most of her neighbors.
In July 2014, Walters noticed a rash on both of her three-year-old twins. Walters and her daughter began losing clumps of hair in the shower, and Walters' eyelashes fell out. In December 2014, Walters' 14-year-old son fell ill.
Walters first informed the city of the water problem in late 2014, but it was not until February 2015 that the city sent someone to investigate her complaints. Tests revealed that lead levels in her drinking water were at 104 parts per billion (ppb), unprecedented levels for Flint, so high that a city is required to alert residents immediately, according to federal law.
Alarmed, Walters began researching lead exposure. She learned that lead is a powerful neurotoxin that affects young children. Lead exposure can result in a lower IQ, shortened attention span, increases in violence, and antisocial behavior. Each of Walters' four children tested positive for lead exposure, and one of the twins was diagnosed with lead poisoning.
Still, state authorities assured Flint residents that the water was safe, and the city insisted that hers was an isolated case. But Walters' study of Flint's historical water quality data showed that water from the Flint River was highly corrosive. Walters surmised that the city had not been applying adequate corrosion controls to prevent the leaching of lead from pipes into the water supply.
In the absence of any official response, she launched an organizing and canvassing operation to inform residents of the risk.
In March 2015, Walters sought help from the U.S. Environmental Protection Agency's Miguel del Toral, a regional manager who helped her document the crisis, even as the EPA officially refused to get involved.
Walters sought the help of Professor Marc Edwards, an environmental engineer at Virginia Tech, who helped her conduct extensive water quality testing in Flint.
Walters sampled each zip code in Flint and set up a system to ensure the integrity of the tests. Working 100 hours per week for three straight weeks, she collected over 800 water samples. She found lead levels as high as 13,200 ppb – more than twice the level the EPA classifies as hazardous waste.
Walters and Edwards showed that one in six homes had lead water levels exceeding the EPA's legal safety threshold. Public pressure mounted and, in October 2015, Michigan Governor Rick Snyder announced that the city of Flint would stop using the Flint River for drinking water.
SOUTH AMERICA: Francia Márquez, Colombia
A leader of the Afro-Colombian community, Francia Márquez organized the women of La Toma and stopped illegal gold mining on their ancestral land. She exerted pressure on the Colombian government and spearheaded a 10-day, 350-mile march of 80 women to the nation's capital, resulting in the removal of all illegal miners and equipment from her community.
Illegal gold mining is a growing problem in Colombia, where 80 percent of gold is mined unlawfully, resulting in deforestation and contamination of water sources. Illegal gold miners are estimated to dump more than 30 tons of mercury into rivers and lakes in the Amazon region each year, poisoning fish and people as far as 250 miles downstream.
The community of La Toma lies in the Cauca Mountains of southwest Colombia, at the center of the country's illegal gold mining. The region is home to a quarter million Afro-Colombians, originally brought from Africa as slaves. The Afro-Colombian community has practiced agriculture and artisanal mining for generations, panning for gold in the Ovejas River, which provides them with drinking water and fish.
In 2014, illegal miners began operating backhoes on the banks of the Ovejas River near La Toma, wreaking havoc on the local environment. They cleared forests and dug deep open pits, destroying the natural flow of the river and killing fish. About 2,000 backhoes dotted the Cauca region.
Thousands of illegal miners descended on the open pits in a rush for gold. Illegal miners used mercury and cyanide to extract the gold, and these toxic chemicals flowed into the Ovejas River, contaminating the community's only source of fresh water.
Mining camps became small cities, with populations of up to 5,000 people. Prostitution, illegal drug use, and violence flourished as miners preyed upon and clashed with local residents.
Márquez, 36, is a single mother of two who was born in Yolombo, a village in the Cauca region. She became an activist at 13, when construction of a dam threatened her community.
Márquez took on the struggle for environmental and ancestral land rights, beating back incursions into La Toma by multi-national mining companies. She educated farmers on sustainable agricultural techniques and joined the national Afro-Colombian network to promote Afro-Colombian cultural and land rights. She is now studying law at Santiago de Cali University.
When the first backhoes arrived in La Toma, Márquez put her legal studies on hold and returned to La Toma. She confronted the backhoe operators, to no avail. Undeterred, she gathered community members to plan a strategy.
Márquez appealed to the UN High Commissioner for Colombia, then organized a 10-day, 350-kilometer march of 80 women who trekked from the Cauca Mountains to the capital city Bogota in November 2014. In Bogota, Márquez and the women protested on the streets for 22 days. The march and protest brought national attention to the environmental and social destruction that illegal mining was causing.
In December 2014, Márquez and the community of La Toma reached an agreement with the Colombian government to eradicate illegal mining there. All machinery and backhoes found to be operating illegally would be seized and destroyed. As a direct result of Márquez's work, by the end of 2016, all illegal mining machinery operating in La Toma had been physically removed or destroyed by Colombian security forces.
In 2015, the government created a national task force on illegal mining, the first of its kind in Colombia.
Throughout the 2014-2016 campaign to combat illegal mining in La Toma, Márquez was harassed, disrespected, and threatened. She was forced to move to Cali for her safety. Still, Márquez continues to press the government to study the effects of illegal mining in the northern Cauca region, especially the contamination of the Ovejas and other rivers.
Independent reports show mercury levels of up to 500 parts per billion in those critical water sources, while Colombian standards permit up to one part per billion in drinking water. Mercury and cyanide contamination of water continues to cause serious health problems for the people of La Toma and the wider region.
Márquez is now seeking to represent the Afro-Colombian community, and its stewardship of its ancestral land, in the Colombian House of Representatives.
Copyright Environment News Service (ENS) 2018. All rights reserved.