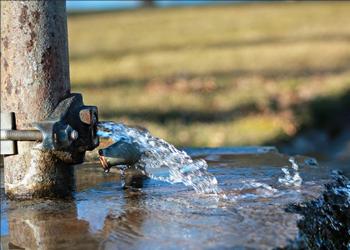 STOCKHOLM, Sweden, September 1, 2016 – The World Bank and the International Water Association declared their intentions at World Water Week today to establish a global partnership to help countries, especially the poorest, improve management of water that is pumped but then lost or unaccounted for.
In developing countries, roughly 45 million cubic meters of water are lost daily with an economic value of over US$3 billion per year.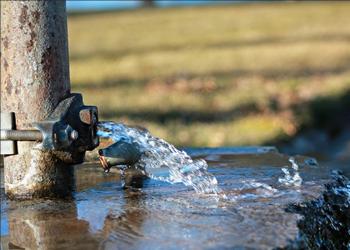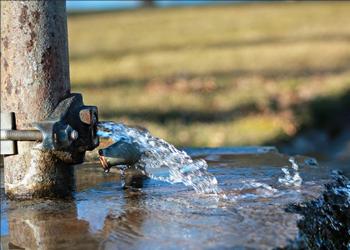 Saving half of those losses would provide enough water to serve at least 90 million people.
Supplying water to those 90 million people does not meet the needs of millions more suffering from water scarcity, but it's a start. The United Nations estimates that 1.8 billion people, about a fourth of the world's population, will live in areas with absolute water scarcity by 2025.
A World Bank study puts the global estimate of physical water losses at 32 billion cubic meters each year, half of which occurs in developing countries.
Water utilities suffer from the huge financial costs of treating and pumping water only to see it leak back into the ground, and the lost revenues from water that could have otherwise been sold.
High levels of non-revenue water reflect huge volumes of water being lost through leaks, not being invoiced to customers, or both. Reducing non-revenue water can improve the performance of public water utilities in developing countries, the partners said.
The two international organizations set out to collaborate on a joint program that aims to capture good practices in the use of performance based contracts to reduce non-revenue water, raise awareness on the issue of non-revenue water, simplify and streamline the preparation of such contracts, and support their implementation in developing countries in the next few years.
The Public-Private Infrastructure Advisory Facility has co-developed the initiative.
With a common over-arching goal, "to end poverty and provide safe access to everyone," the partnership intends to build the market of water suppliers at the local level.
The partners recognize "that across the developing world, excessive non-revenue water impacts the operational performance and financial viability of water utilities and makes water utilities unable to improve water services and expand access."
They say that if non-revenue water is reduced, improved service and access becomes achievable, financial performance of providers improves, and greenhouse gas emissions are reduced.
Realizing that utilities face barriers to non-revenue water reduction, the partners say that performance-based contracts can help utilities overcome these barriers by providing access to necessary equipment and know-how with payment based on delivery of results.
A sense of urgency pervades the conference hall as 3,000 people from 120 countries gathered in Stockholm this week for the 26th annual World Water Week under the theme "Water for Sustainable Growth."
Torgny Holmgren, executive director of the organizer, Stockholm International Water Institute, said, "Without reliable access to water, almost no Sustainable Development Goal will be achieved. To make that happen, we must ensure water's centrality to the entire Agenda 2030. This will show the power water has a connector."
"Water connects not only sectors, but also nations, communities and different actors. Water can be the unifying power, the enabler for progress in both Agenda 2030 and the Paris Climate Agreement," said Holmgren.
Addressing the opening session of World Water Week, Sweden's Foreign Minister Margot Wallström reinforced the message that water enables realization of the UN's Sustainable Development Goals, particularly Goal 6 – clean, accessible water for all.
"Successful realization of Goal 6 of the 2030 Agenda will underpin progress across many of the other goals, particularly on nutrition, child health, education, gender equality, healthy cities and healthy water ecosystems and oceans," said Wallström.
Angel Gurría, secretary general of the Organization for Economic Co-operation and Development (OECD), said that water now has come to the front and center of international deliberations. "Water now has the place it needs to have in international priorities," said Gurría.
Professor Joan Rose from Michigan State University received the 2016 Stockholm Water Prize on Wednesday, for her tireless contributions to global public health; by assessing risks to human health in water and creating guidelines and tools for decision-makers and communities to improve global wellbeing.
The prize, worth $150,000, was presented to Professor Rose by H.M. Carl XVI Gustaf, King of Sweden, during a ceremony in Stockholm City Hall during World Water Week.
Professor Rose said, "As an individual it is an honor and I am overflowing with gratitude. But it means even more, because it is a prize that honors water, it honors the blue planet and it honors the human condition. Therefore, I am very proud."
Rose and her team, whom she calls "water detectives" investigate waterborne disease outbreaks globally, to determine how they can be stopped and prevented.
She is regarded as the world's foremost authority on the microorganism Cryptosporidium, an intestinal parasite that in 1993 killed 69 people and sickened more than 400,000 others who drank contaminated water in Milwaukee, Wisconsin.
"More than two billion people still lack adequate sanitation, and over one billion lack access to safe drinking water. Hundreds of thousands of deaths from diarrhoeal diseases each year could be prevented by improved water, sanitation and hygiene," said Holmgren.
"Joan Rose, our water hero, is a beacon of light in the quest for securing a better, healthier life for this and future generations," he said.
Speaking of what she views as the world's greatest water challenge, Professor Rose said, "I think it is going to be the reversal of water quality problems around the world; the algal blooms in fresh water and coastal waters, and the pollution, not just associated with humans, but also with disease outbreaks among our wildlife, like amphibians and fish. I also think reconnecting water and food security will be a major challenge. We are starting to do it but it will definitely continue to be a challenge."
Copyright Environment News Service (ENS) 2016. All rights reserved.