Global Conservation Bill Would Require Rescue of Natural Resources
WASHINGTON, DC, June 22, 2010 (ENS) – Lawmakers from both parties have introduced a bill in the U.S. Senate that would, for the first time, place the strategic and diplomatic resources of the U.S. government behind efforts to address extinction and natural resource depletion worldwide.
The Global Conservation Act of 2010 would coordinate the work of all U.S. agencies involved in international conservation and establish a national strategy for promoting conservation initiatives that strengthen global security, health and economies.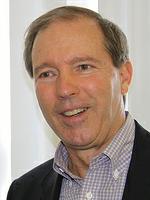 Senator Tom Udall of New Mexico (Photo courtesy Office of the Senator)
Senator Tom Udall of New Mexico, the Senate bill's lead Democratic sponsor was joined by a fellow co-chair of the Senate International Conservation Caucus, Senator Sam Brownback, a Kansas Republican, in introducing the legislation on Thursday.
If enacted, the Global Conservation Act of 2010 would require that, under the coordination of the White House, federal agencies come up with a plan to:
Protect millions of square miles of land and sea
Address illegal and unregulated fishing around the world
Safeguard the natural sources of fresh water to several major population centers around the world
Stop the worst wildlife trafficking operations
Stabilize environmental destruction trends in areas vulnerable to conflict and instability
Companion legislation was introduced on March 26 in the U.S. House of Representatives.
"As our world grows increasingly intertwined through commerce, communication and culture, we must also work together to protect the Earth's natural resources through conservation," said Senator Udall. "This bill acknowledges the important role our natural resources play in global economics, health and security, and takes steps to strengthen the United States' involvement and productivity in conservation on a global scale."
The bill is supported by conservation advocacy groups, including Conservation International, The Nature Conservancy, Pew Environment Group, Wildlife Conservation Society and the World Wildlife Fund.
"Even as six federal agencies conduct conservation programs around the globe, the U.S. government still lacks a coordinated, overarching strategy for stopping environmental destruction," said Jeff Wise of the Pew Environment Group who directs the Alliance for Global Conservation. "The Global Conservation Act would mandate such a strategy."
The bill identifies a coordinator in the executive branch to ensure action and encourages the administration to secure additional funding and support for a global conservation strategy from other countries, including European nations, Japan, China, and India.
"The survival of species, such as chimpanzees, or habitats, like tropical forests, is closely linked to the well-being of both nearby populations and people everywhere," said British primate specialist Dr. Jane Goodall, founder of the Jane Goodall Institute.
"Our health, our climate, even our security, depend upon saving habitats and species around the world. Public policy approaches should reflect this, and today's legislation does," said Goodall.
The destruction of natural areas can come at a tremendous cost, the bill's supporters observe. Research by the World Resources Institute has found that medicines derived from natural sources, including 10 of the world's 25 top-selling drugs, have a market value of US$75-$150 billion per year.
According to the United Nations Environment Programme, current extinction rates could eliminate at least one prescription drug from entering the market every two years.
"Fields, trees, streams, and wildlife are essential for rich and poor countries alike," according to Kenneth Arrow, professor of economics emeritus, Stanford University and Nobel Laureate in Economics. "Wealthy societies depend on clean water, recreation, and storm and flood control. And the poorest communities in the world rely on nature for their livelihoods and sometimes their very survival."
Copyright Environment News Service (ENS) 2010. All rights reserved.