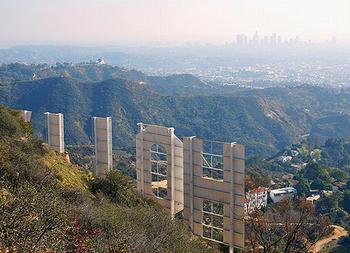 WASHINGTON, DC, April 29, 2015 (ENS) – The American Lung Association's "State of the Air 2015" report, released today during Air Quality Awareness Week, shows that over four in every 10 Americans live in counties where levels of pollutants make the air unhealthy to breathe.
That means nearly 138.5 million Americans, nearly 44 percent, are inhaling unhealthy air.
The Lung Association's 16th annual national report card lists the cities with the most polluted air. California cities crowd out all other urban areas in the Lung Association rankings.
California cities topped the lists for all three forms of air pollution: 24-hour pollution with fine particulate matter, or PM 2.5; year-round PM 2.5; and ground-level ozone, or smog.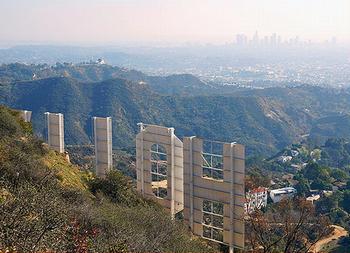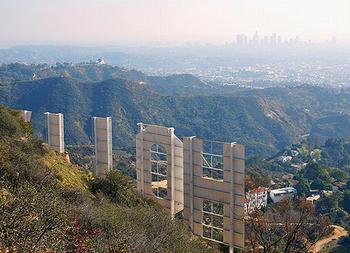 PM 2.5 means microscopic particles about 25 times thinner than a human hair; they can be dust, dirt, soot, smoke or liquid droplets.
The top five smoggiest cities are all in California. In order, they are: Los Angeles-Long Beach; Visalia-Porterville-Hanford; Bakersfield; Fresno-Madera; and Sacramento-Roseville.
Los Angeles remains the metropolitan area with the worst smog, as it has for all but one of the 16 reports, although the city reported its lowest average year-round particles and fewest high ozone days in the report's history.
Ground-level ozone triggers asthma attacks, increases the risk of hospital admissions and emergency room visits and increases the risk of premature death, the Lung Association reports.
The top five cities on both particle pollution lists are all in California. In order, they are: Fresno-Madera; Bakersfield; Visalia-Porterville-Hanford; Modesto-Merced; Los Angeles-Long Beach and San Jose-San Francisco-Oakland.
Six urban areas earned the "cleanest cities" title: Bismarck, North Dakota; Cape Coral-Fort Myers-Naples, Florida; Elmira-Corning, New York; Fargo-Wahpeton, North Dakota-Minnesota; Rapid City-Spearfish, South Dakota; and Salinas, California.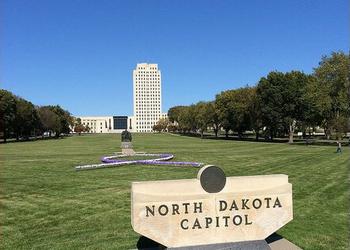 These cities had no days with unhealthy levels of ozone or particle pollution and ranked among the 25 cities with the lowest year-round particle levels.
The Lung Association report offers evidence that a changing climate will make it even more difficult to protect human health from air pollution in the future.
The western United States is suffering most from climate change, according to the Lung Association's report. There, heat and drought trigger episodes of high particle pollution, which was linked to lung cancer in a 2014 study led by Harvard University scientists.
All sizes of particle pollution, particularly the smallest, PM2.5, were linked to an increased risk of lung cancer in the study of 103,650 non-smoking American women.
"Everyone has the right to breathe healthy air," said Harold Wimmer, national president and chief executive of the American Lung Association. "We must meet our air pollution challenges head-on to protect the health of millions of Americans living with asthma and chronic obstructive pulmonary disease."
"One challenge is that many more people are actually at risk than even our estimates show," Wimmer said. "We use the current ozone standard as the basis of much of our assessment, but that standard is weak, and out of date and does not reflect what we know harms children and people with lung disease."
"We urge the U.S. Environmental Protection Agency to update the ozone standard to reflect current science and give parents accurate information about the air pollution risks in their community," said Wimmer.
"A standard set at 60 parts per billion would provide much more accurate information and better health protection," he said.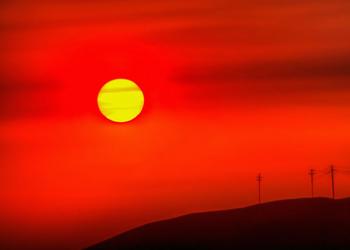 Based on an extensive body of scientific evidence, the EPA now is proposing to update the national ozone standard. EPA's proposal finds that the current standard, 75 parts per billion, is not adequate to protect public health. The agency proposes to set the standard at a level within a range from 65 to 70 ppb.
EPA is seeking comment on levels for the health standard as low as 60 ppb. The agency will issue a final decision by October 1, 2015.
"While everyone needs protection, those at greatest risk from air pollution include infants, children, older adults, anyone with lung disease like asthma, people with heart disease or diabetes, people with low incomes and anyone who works or exercises outdoors," the report states.
The Lung Association reports that overall, the best progress since last year's study came in the continued reduction of year-round particle pollution in the eastern half of the nation, thanks to cleaner diesel fleets and cleaner power plants.
"Through the history of this report we've seen tremendous improvement in air quality, yet we've also discovered that air pollution is a more serious threat to our health than we previously knew," said Wimmer.
"We have cleaner air today than we did 16 years ago – testament that the Clean Air Act works," he said. "Congress must allow the Clean Air Act to continue to protect our health, and ensure that the EPA and states can protect Americans from air pollution."
Trend charts and rankings for metropolitan areas and county grades are online at: StateOfTheAir.org.
Copyright Environment News Service (ENS) 2015. All rights reserved.