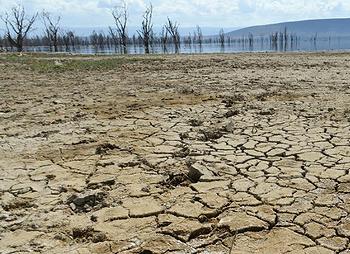 SAN FRANCISCO, California, September 26, 2018 (ENS) – Philanthropic foundations from across the United States and around the world have just offered to spend $4 billion over the next five years to fight climate change – the largest climate-related philanthropic commitment ever made.
"We know that it is only a down payment," the 29 contributing foundations declared in a joint statement. "Everyone has a role to play – and philanthropy must be prepared to invest many billions more."
"As climate philanthropists," the declared, "we are committed to supporting the vast array of solutions required to tackle this global problem. We know that every moment, and every dollar, counts. Which is why we are proud to announce today the joint commitment of more than $4 billion over the next five years to combat climate change."
The announcement, made at the Global Climate Action Summit in San Francisco on September 14, is a broad global commitment to accelerate proven climate and clean-energy strategies, spur innovation and support organizations everywhere working to protect their communities.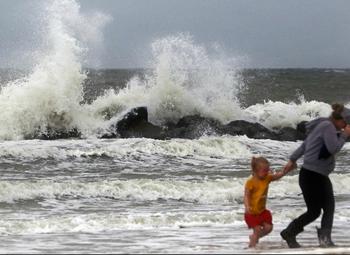 Global warming is already evident in rising seas and increased coastal flooding, an increase in extreme weather events, longer and more damaging wildfire seasons, more destructive hurricanes, more frequent and intense heat waves, melting glaciers, coral bleaching and reef destruction as well as ongoing costly health impacts.
"Philanthropists can and must work together as catalysts to engage governments, the business community and NGOs to accelerate progress on climate change," said Nat Simons, co-founder of the Sea Change Foundation. "The multi-billion dollar commitment announced today is only a down payment. Together we'll need to invest billions more. And soon."
The contributing foundations are working to form new global coalitions of philanthropic investors focused on high leverage issues like sustainable land use. The goal is to demonstrate their viability and enable investors of all sizes and capacities to participate for maximum impact.
"Now, more than ever, philanthropy has to step up and go big. The health of our children, our communities, and our economic future literally depends on it," write MacArthur Foundation executives Debra Schwartz, managing director, impact investments, and Susan Phinney Silver, mission investing director, David and Lucile Packard Foundation, in an article on the MacArthur Foundation website.
"If we are going to keep the planet from warming more than 1.5 degrees Celsius above pre-industrial levels, we can only afford to emit about another 600 Gigatons of CO2 into the atmosphere. At current rates, that will take about 14 years (or perhaps a decade longer if we aim for 2 degrees). In either scenario, urgent action is needed," write Schwartz and Silver.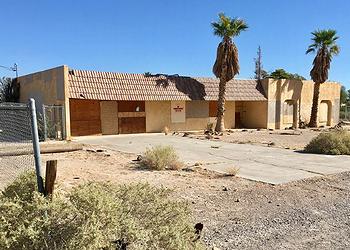 The $4 billion worth of investments will support an array of strategies, with an emphasis on those addressing the five challenge areas addressed at the Global Climate Action Summit – healthy energy systems, inclusive economic growth, sustainable communities, land and ocean stewardship and transformative climate investments.
"The value of these investment strategies are clear in three critical areas that benefit from philanthropic capital that can be flexible and risk-tolerant: renewable energy, energy efficiency in the built environment, and sustainable forestry and land use," write Schwartz and Silver.
Over the past 20 years, the nonprofit sector, supported by philanthropists, have broadened access to low-cost, reliable wind and solar energy; designed policies that are revolutionizing the integration of a new generation of electric vehicles; and provided critical support to countries working to meet the requirements of the historic Paris Agreement on climate.
"Tackling global climate change requires partnership and collaboration, and philanthropy has an important role to play," said Patricia Harris, CEO of Bloomberg Philanthropies.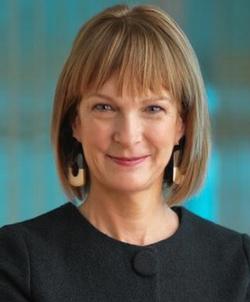 "We're proud to support efforts that are making incredible local progress around the world, but there's so much more that needs to be done," said Harris. "This landmark pledge is a key step to making even greater impact, together."
The philanthopists say that by working together, sharing knowledge, welcoming new partners, and harnessing the actions of governments, the private sector and everyday citizens, the philanthropic community can be a catalyst in the fight against our world's greatest threat.
Much of their $4 billion investment will support local organizations working on the front lines of climate change who are cutting greenhouse gas emissions and protecting carbon sinks such as the Amazon rainforest. They want the funding to "propel the expansion of successful local efforts to solve the climate crisis and allow those most affected by the climate crisis to shape the solutions to it."
"Each day brings new evidence of climate change affecting lives – from extreme weather events, to increased food insecurity, to tragic impacts on human health," said Kate Hampton, CEO of the Children's Investment Fund Foundation.
"We see the suffering that a steadily warming planet is causing to people around the world, but we also see hope," Hampton said. "As philanthropists, we are committed to doing our part and to engaging on climate change like never before."
"This initiative is a breakthrough, and very welcomed by civil society. Political leaders need to feel the pressure from their constituencies to prioritize action on climate change," said Wael Hmaidan, executive director the nonprofit Climate Action Network International. "By supporting a strong base of mobilizers, influencers and change agents in local communities around the world, this commitment can help accomplish that."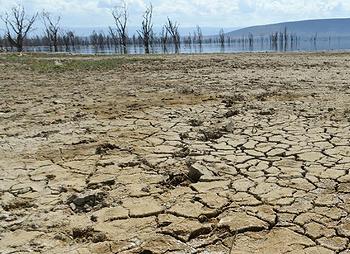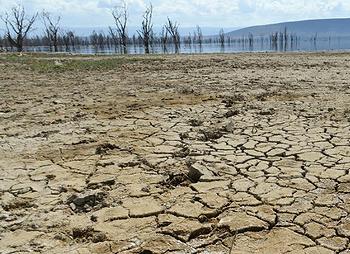 Funders contributing to this effort include: Barr Foundation, Bloomberg Philanthropies, Bullitt Foundation, Sir Christopher Hohn and The Children's Investment Fund Foundation, The Educational Foundation of America, Pirojsha Godrej Foundation, Grantham Foundation, Grove Foundation, Growald Family Fund, George Gund Foundation, Heising-Simons Foundation, William and Flora Hewlett Foundation, IKEA Foundation, Ivey Foundation, Joyce Foundation, JPB Foundation, KR Foundation, Kresge Foundation, Dee & Richard Lawrence and OIF, John D. and Catherine T. MacArthur Foundation, McKinney Family Foundation, McKnight Foundation, Oak Foundation, David and Lucile Packard Foundation, Pisces Foundation, Rockefeller Brothers Fund, Sea Change Foundation, Turner Foundation and Yellow Chair Foundation.
The $4 billion from philanthropic foundations can accomplish a great deal, but it is not the only investment being made by the private sector to mitigate global warming.
Investors Fight Funding Shortfall
The Investor Agenda, also launched at the Global Climate Action Summit, will support investors in accelerating and scaling-up the actions that are critical to tackling climate change and achieving the goals of the Paris Agreement across four key focus areas: investment, corporate engagement, investor disclosure, and policy advocacy.
Showcasing investor leadership on climate change will be used to inspire even more generous commitments and building on existing momentum.
Momentum is already evident, with 392 investors with US$32 trillion in assets collectively under management using The Investor Agenda to highlight climate action they are already taking and making new commitments.
To date, 120 investors are pursuing new and existing investments in low carbon and climate resilient portfolios, funds, strategies or assets such as renewable energy and energy efficiency projects; phasing out investments in coal; and integrating climate change into portfolio analysis and decision-making.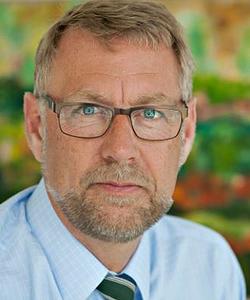 "The emergence of The Investor Agenda reflects the mounting urgency among the global investor community to address the greatest challenge of our time through measurable and transparent actions," said Peter Damgaard Jensen, CEO of Danish pension fund PKA with over $42 billion in assets under management, and chair of the Institutional Investors Group on Climate Change.
At least 345 institutional investors with US$30 trillion in assets are urging governments to implement the Paris Agreement and enhance their climate policy ambitions by 2020. They are calling for: phase out of thermal coal power worldwide, greater investment in the low-carbon transition and improving climate-related financial disclosures.
Investor disclosure highlights the more than 60 investors committed to reporting in line with the Task Force on Climate-related Financial Disclosure recommendations.
Corporate engagement highlights 650 investors with US$87 trillion in assets backing the Carbon Disclosure Project's environmental disclosure request; and 296 investors from 29 countries with US$31 trillion in assets that are signatories to Climate Action 100+. This investor-led initiative engages the world's largest corporate greenhouse gas emitters and asks them to limit emissions to achieve the goals of the Paris Agreement.
Patricia Espinosa, executive secretary of the United Nations Framework Convention on Climate Change (UNFCCC), supports these investor actions.
"Investors are showing great leadership to promote climate action in multiple fronts. Their efforts to meet the shortfall in the financial resources required to deliver the Paris Agreement goals, and further building on engagement with high-emitting sectors are a valuable contribution," said Espinosa. "Yet we believe many more opportunities exist."
Copyright Environment News Service (ENS) 2018. All rights reserved.
Environment News Service (ENS) © 2018 All Rights Reserved.