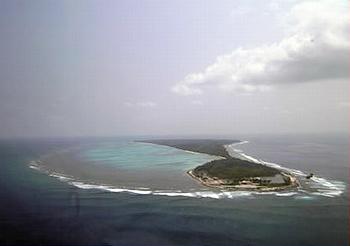 LAKSHADWEEP, India, March 27, 2013 (ENS) – Coral spawning, locally called "sex-on-the-reef," has been recorded for the first time along India's southwest coast in the waters around Lakshadweep, a group of islands in the Laccadive Sea.
An annual occurrance normally observed after a full moon night, coral spawning is the sexual reproduction of corals. The phenomenon involves the mass collective expulsion of colorful eggs and sperm clouds into the water that rise to the surface, creating a colorful slick.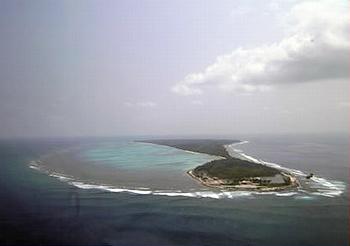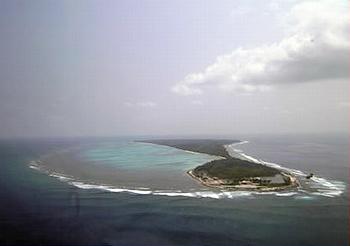 The slick was first observed by Wildlife Trust of India marine biologist S. Subburaman last week, and also by the Central Marine Fisheries and Research Institute team.
"I was traveling by boat, when I noticed an interesting effect in the water. Out of curiosity, I collected some pink and brown spawn for examination," said Subburaman.
With the support of CMFRI scientists Dr. Jasmine and R. Srinath, Subburaman examined the samples and confirmed that they were coral spawn.
Environment wardens Abdul Raheem and Dr. Sayeed Ali said this finding shows that Lakshadweep's corals are recovering from the stress they experienced after the 2010 El Niño warm water period.
Lakshadweep's Chief Wildlife Warden Thirunavukarasu said the observation means that the Lakshadweep coral reef is in a healthy state, great news for India's only coral atolls.
During spawning, the eggs are fertilized and form larvae. The larvae then float off till they find suitable substrates, settle and form their own colonies, helping corals thrive.
Coral spawning is a big tourist attraction on the Great Barrier Reef in Australia, where it generally happens soon after the full moon in November or December.
In the Maldives, spawning has been determined to take place between the end of January and the beginning of March.
Dr. Alasdair Edwards, professor at UK's Newcastle University, said, "We expect corals to spawn a week after full moon nights in March (27th for this year) or April (25th for this year)," he said. "This event also shows that corals spawn in day as well, though not as commonly as at night."
A survey showed that the coral larvae were seen forming slick-like layers around four islands – Agatti Island, Bangaram, Thinakara, and Kavarrati. When questioned regarding the phenomenon, some local islanders said they had presumed it to be oil spills.
Dr. B.C. Choudhury, senior advisor for Wildlife Trust of India, said, "This comes at a time when a lot of pessimism surrounds the state of our corals, with talk of them getting bleached, their habitats being destroyed, global warming, sea levels rising and so on. It is really a magnificent sight, and the team of scientists at Lakshadweep was really fortunate to witness it."
"It should give impetus to others working with corals to look out for their seasons of spawning, and encourage people to monitor these beautiful organisms on a larger scale," he said.
Coral spawning normally happens when the water is warm, and when the tide is changing from high to low. "Different species spawn at different times and follow different patterns," said Dr. Choudhury. "Much more research needs to be done to understand the process clearly."
Copyright Environment News Service (ENS) 2013. All rights reserved.