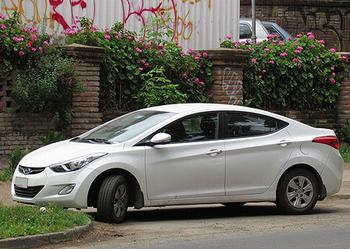 WASHINGTON, DC, November 4, 2014 (ENS) – South Korean automakers Hyundai and Kia will pay the largest fine in U.S. Clean Air Act history because close to 1.2 million vehicles they sold will emit 4.75 million metric tons more greenhouse gases than the companies certified to the U.S. Environmental Protection Agency.
The violations concern the Hyundai Accent, Elantra, Veloster and Santa Fe vehicles and the Kia Rio and Soul vehicles.
The U.S. EPA and the U.S. Department of Justice announced Monday that Hyundai and its subsidiary, Kia, will pay a $100 million civil penalty and spend about $50 million on measures to prevent any future violations.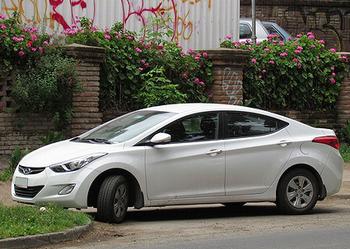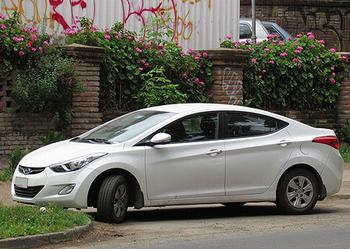 Hyundai and Kia also will forfeit a total of 4.75 million greenhouse gas emission credits worth over $200 million that the companies previously claimed.
Automakers earn greenhouse gas emissions credits for building vehicles with lower emissions than required by law. These credits can be used to offset emissions from less fuel-efficient vehicle models or sold or traded to other automakers for the same purpose.The greenhouse gas emissions that the forfeited credits would have allowed are equal to the emissions from powering more than 433,000 homes for a year.
The case involves five different entities: Hyundai Motor Company, Hyundai Motor America, Kia Motors Corporation, Kia Motors America, and Hyundai America Technical Center, Inc.
The adjustment affects one-quarter of Hyundai 2011-13 model year vehicles, reducing their combined city/highway fuel economy by 1-2 miles per gallon.
"Greenhouse gas emission laws protect the public from the dangers of climate change, and today's action reinforces EPA's commitment to see those laws through," said EPA Administrator Gina McCarthy. "Businesses that play by the rules shouldn't have to compete with those breaking the law."
"This settlement upholds the integrity of the nation's fuel economy and greenhouse gas programs and supports all Americans who want to save fuel costs and reduce their environmental impact," McCarthy said.
"This unprecedented resolution with Hyundai and Kia underscores the Justice Department's firm commitment to safeguarding American consumers, ensuring fairness in every marketplace, protecting the environment, and relentlessly pursuing companies that make misrepresentations and violate the law," said Attorney General Eric Holder.
The complaint was filed jointly by the United States and the California Air Resources Board in the U.S. District Court for the District of Columbia. As a co-plaintiff in this settlement, the California Air Resources Board will receive $6.34 million of the $100 million civil penalty.
The United States and the Air Resources Board allege that the car companies sold close to 1.2 million cars and SUVs from model years 2012 and 2013 whose design specifications did not conform to the specifications the companies certified to EPA, which led to the misstatements of greenhouse gas emissions.
Hyundai and Kia also gave consumers inaccurate information about the real-world fuel economy performance of many of these vehicles – overstating the fuel economy by one to six miles per gallon, depending on the vehicle.
They understated the emissions of greenhouse gases by their fleets by some 4.75 million metric tons over the estimated lifetime of the vehicles.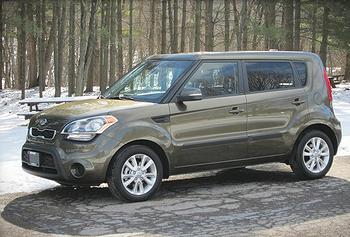 In order to reduce the likelihood of future vehicle greenhouse gas emission miscalculations, Hyundai and Kia have agreed to reorganize their emissions certification group, revise test protocols, improve management of test data and enhance employee training before they conduct emissions testing to certify their model year 2017 vehicles.
In the meantime, Hyundai and Kia must audit their fleets for model years 2015 and 2016 to ensure that vehicles sold to the public conform to the description and data provided to EPA.
"Hyundai has acted transparently, reimbursed affected customers and fully cooperated with the EPA throughout the course of its investigation," said David Zuchowski, president and CEO of Hyundai Motor America. "We are pleased to put this behind us, and gratified that even with our adjusted fuel economy ratings, Hyundai continues to lead the automotive industry in fuel efficiency and environmental performance."
According to the EPA Fuel Economy Trends Report, Hyundai's adjusted fuel economy ratings are 27.2 mpg for 2011, 28.3 mpg for 2012 and 29.0 mpg for 2013 model year vehicles.
Zuchowski points out that the nonprofit Union of Concerned Scientists recently named Hyundai the "Greenest Automaker" for the 2013 model year based on emissions of nitrogen oxide, non-methane organic gas and the greenhouse gas carbon dioxide (CO2).
Kia released a short statement, saying, "Kia Motors is a responsible company, and the agreement with the U.S. Environmental Protection Agency is the result of good-faith efforts among the parties to resolve our issues. We are pleased to have this matter behind us, and our priority remains making things right for our customers through our fair and transparent reimbursement program which remains in effect and unchanged by this settlement."
EPA discovered these violations in 2012 during audit testing. Investigation revealed that Hyundai's and Kia's testing protocol included numerous elements that led to inaccurately higher fuel economy ratings.
In processing test data, Hyundai and Kia chose favorable results rather than average results from a large number of tests.
In November 2012, Hyundai and Kia responded to EPA's findings by correcting the fuel economy ratings for many of their 2011, 2012 and 2013 model year vehicles and establishing a reimbursement program to compensate owners for increased fuel costs due to overstated fuel economy.
The proposed consent decree is subject to a 30-day public comment period and court review and approval. A copy of the consent decree is available on the Department of Justice website at http://www.justice.gov/enrd/Consent_Decrees.html.
Copyright Environment News Service (ENS) 2014. All rights reserved.