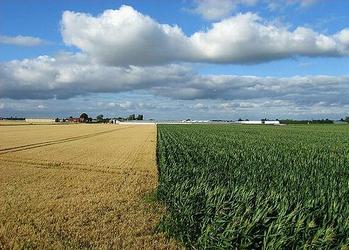 BRUSSELS, Belgium, October 19, 2012 (ENS) – The European Commission is proposing to limit land conversion for food crops used instead to produce biofuels such as ethanol and biodiesel.

Under the proposal, made public on Wednesday, the use of food-based biofuels to meet the 10 percent renewable energy target of the Renewable Energy Directive will be limited to five percent. The law would retain the overall renewable energy and carbon intensity reduction targets.
The limit would stimulate the development of second generation biofuels from non-food feedstock, like waste or straw, which emit substantially less greenhouse gases than fossil fuels and do not directly interfere with global food production, the Commission says.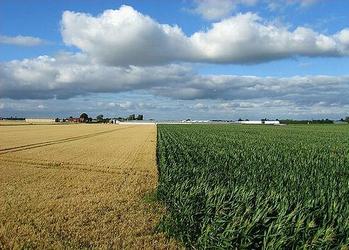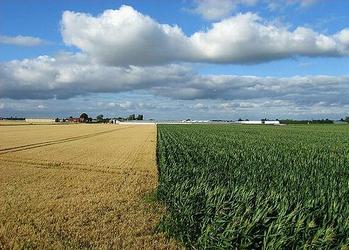 Energy Commissioner Günther Oettinger said, "This proposal will give new incentives for best-performing biofuels. In the future, biofuels will be saving more substantial greenhouse gas emissions and reduce our fuel import bill."
For the first time, the estimated global land conversion impacts, known as indirect land use change, will be considered when assessing the greenhouse gas performance of biofuels, if the proposal is adopted.
Indirect land use change factors would be included in the reporting by fuel suppliers and Member States of greenhouse gas savings of biofuels and bioliquids.
Commissioner for Climate Action Connie Hedegaard said, "For biofuels to help us combat climate change, we must use truly sustainable biofuels. We must invest in biofuels that achieve real emission cuts and do not compete with food."
The European Union is world's largest biodiesel producer, accounting for 53 percent of all biodiesel production in 2010.
"We are of course not closing down first generation biofuels, but we are sending a clear signal that future increases in biofuels must come from advanced biofuels," said Hedegaard. "Everything else will be unsustainable."
Demand for sustainable biomass is forecast to increase greatly over the next decade for biofuels producers, biorefineries, utilities and bioenergy producers.
Biofuels, produced sustainably and under efficient processes, are a low-carbon alternative to fossil fuels in the EU's energy mix and for transport in particular. Biofuels are easy to store and deploy, have a high energy density and typically emit substantially less greenhouse gases than oil, gas or coal.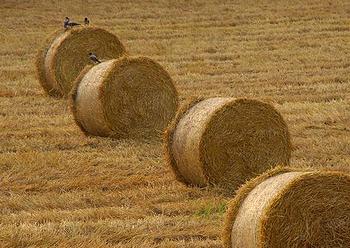 Only biofuels which satisfy a set of sustainability criteria qualify for public support on the European market.
But as the biofuels market has expanded, it has become clear that not all biofuels are the same in terms of their greenhouse gas impacts from global land use, the commissioners explained.
Recent scientific studies have shown that when biofuel production causes food or feed production to be displaced to non-agricultural land such as forests, some biofuels may actually be adding as much to greenhouse gas emissions as the fossil fuels they replace.
To avoid this outcome, the Commission is proposing to amend the Renewable Energy and the Fuel Quality Directives.
One amendment would increase the minimum greenhouse gas saving threshold for new installations to 60 percent. This would improve the efficiency of biofuel production processes and discourage further investments in installations with low greenhouse gas performance, the Commission says.
Another amendment would provide market incentives for biofuels with no or low indirect land use change emissions. Incentives would favor second and third generation biofuels produced from feedstocks that do not create an additional demand for land, such as algae, straw, and various types of waste.
With these new measures, the Commission wants to promote biofuels that help achieve substantial emission cuts, do not directly compete with food and are more sustainable.
While the proposal does not affect the possibility for Member States to provide financial incentives for biofuels, the Commission considers that in the period after 2020 biofuels should only receive financial support if they lead to substantial greenhouse gas savings and are not produced from crops used for food and livestock feed.
Copyright Environment News Service (ENS) 2012. All rights reserved.