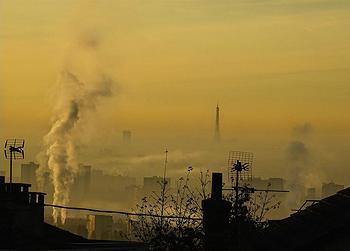 BRUSSELS, Belgium, August 15, 2018 (ENS) – After exceeding their legal national air pollution limits, 11 EU Member States have asked the European Commission to raise their emission ceilings.
Green groups, such as members of the European Environmental Bureau, are warning that the governments of: Austria, Belgium, Denmark, Finland, France, Germany, Hungary, Ireland, Luxembourg, Spain and the United Kingdom are attempting to use a legal loophole to hide their failure to cut air pollution.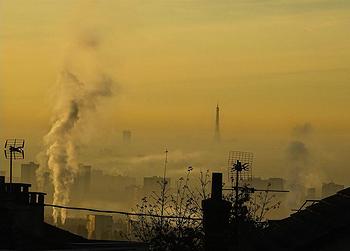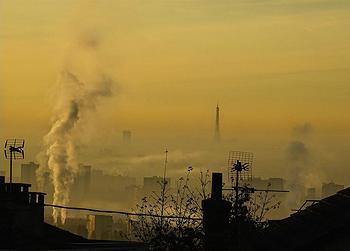 The European Environmental Bureau (EEB) is Europe's largest network of environmental organizations with 141 member groups in more than 30 countries.
The European Union's National Emission Ceilings Directive is a 2016 law that sets absolute caps for the amount of pollution allowed by any one country within a year.
Still, governments can request that the limits set for previous years are raised, if certain circumstances apply. This process is known as an inventory adjustment, but campaigners say that granting these adjustments undermines the law because targets can be raised after they have already been missed.
When the Directive became law on December 14, 2016, Karmenu Vella, Commissioner for the Environment, Fisheries and Maritime Affairs, called air pollution an "invisible killer."
"Air pollution kills over 450,000 people in Europe each year," said Vella. "This is more than 10 times as many as road traffic accidents. Now it is for the national governments to start with implementation so that people can benefit from cleaner air."
The Directive is the central element of the Commission's more comprehensive Clean Air Programme for Europe. But green groups fear that the new law is not really curbing air pollution.
Margherita Tolotto, EEB's Air Quality Policy Officer said August 1, "Earlier this year we welcomed the Commission's decision to send a number of governments to court for failing to clean up their toxic air. Now we are asking the Commission to once again step up and protect Europeans from harmful pollution."
Eleven governments have applied for adjustments to their 2016 emissions, asking to have their limits retroactively increased. The European Commission must now carefully examine their requests and decide whether they should be granted.
EEB Secretary General Jeremy Wates said in a letter sent this month by the EEB, AirClim and ClientEarth to Commissioner Vella that the use of inventory adjustments should be kept to the "strict minimum."
Wates wrote that it should be considered whether governments have taken any action to tackle additional emissions before granting any adjustments.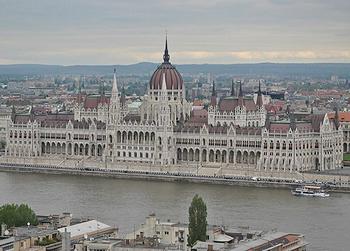 National emission ceilings are designed to work in tandem with ambient air quality rules that set limits on the concentrations of pollutants in the air in towns and cities.
The most recent adjustment requests concern emission ceilings for nitrogen oxides (NOx), ammonia (NH3) and non-methane volatile organic compounds (NMVOCs).
All governments asking for adjustments to their NOx limits used "road transportation" as their justification, with the NH3 and NMVOC adjustments primarily linked to agricultural activities.
Member States are required to transpose the National Emission Ceilings Directive into national legislation by June 30, 2018 and produce a National Air Pollution Control Programme by 2019 setting out measures to ensure that emissions of the five main air pollutants are reduced by the percentages agreed by 2020 and 2030.
They must also coordinate with plans in fields such as transport, agriculture, energy and climate.
The Directive sets maximum emission ceilings for each country per year for the five main pollutants: fine particulate matter (PM2.5), sulphur dioxide, nitrogen oxides, non-methane volatile organic compounds, and ammonia.
Copyright Environment News Service (ENS) 2018. All rights reserved.
© 2018, News Editor. All rights reserved.